History of GI$CO and past winners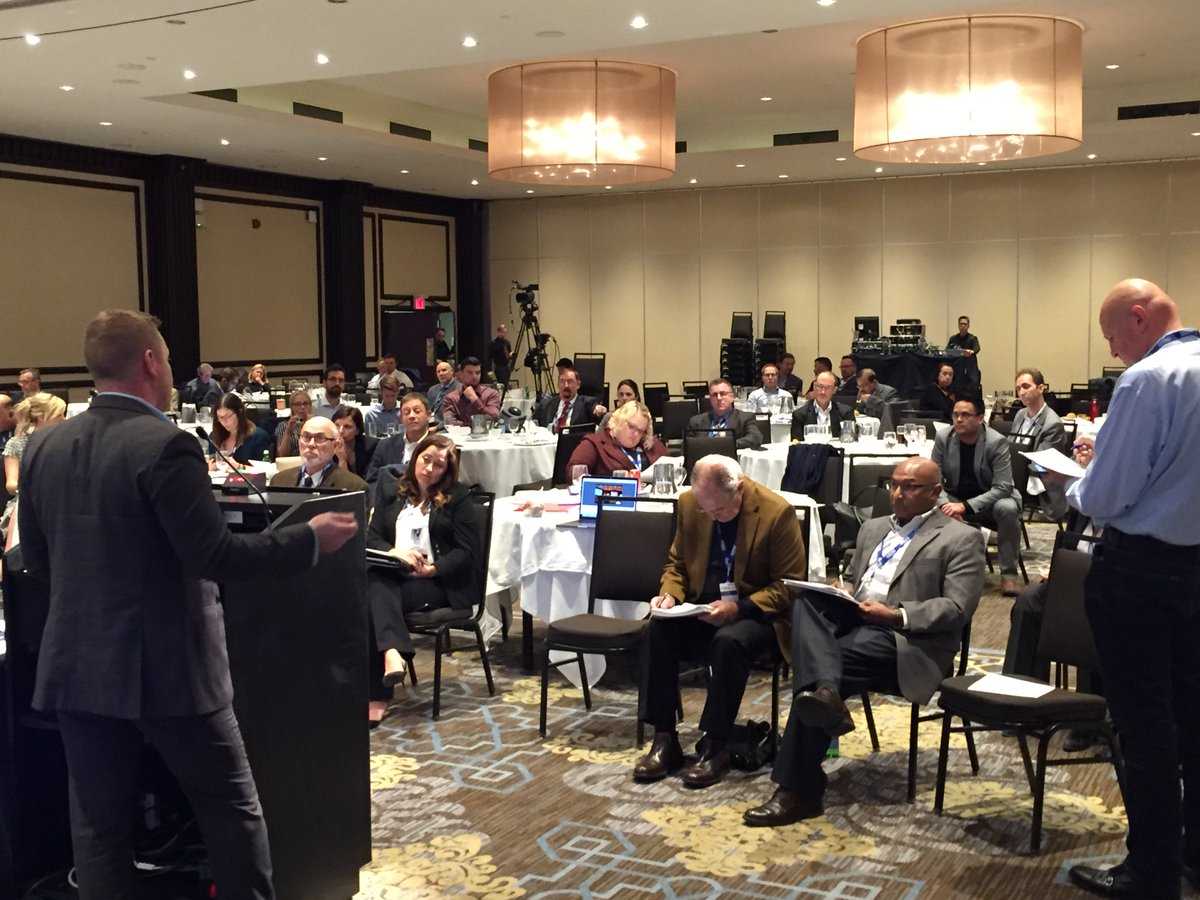 2016 – Digitalization: The Global Transformation
Eindhoven, Netherlands, 19–20 September
The 2016 Global Forum featured many innovative speakers on digitization. There is no innovation without startups, so GISCO, the Global Innovation Startup Competition was added to the agenda.
17 companies competed, representing eight nations, covering three continents. The jury consisted of pioneers in the startup industry in the EU and the US (Silicon Valley), including distinguished Global Forum speakers and steering committee members.
The winners were: LocaidMe (Prague/Silicon Valley), a safety app to detect threats real-time in public places in an actionable format. Second place went to Strategic Security (Virginia, USA), a network vulnerability scanning solution. Third place went to Semiotic Labs, an Amsterdam-based equipment failure detection and monitoring solution company that works with private sector and government entities.
2017 – Digitalization: Intelligent Pathways
Winnipeg, Canada, 2–3 October
On Tuesday, October 3, the Second Annual "Global Innovation Start-Up Competition" (GISCO) was held where inspirational business ideas were presented for products or services. Startups from Canada, the European Union, and the United States got a chance to meet and network with tech leaders, investors and CEO's at Global Forum 2017.
The pitches generated a lot of excitement and interest from Global Forum 2017 attendees who watched the presentations during lunch. Participants made their pitches in minutes, handling a Shark Tank environment with questioning from jurors and the audience. All the start-ups gave energetic performances on the GISCO stage.
Start-ups were evaluated on five criteria: Attractive Business Model; Competitive advantage and market strategy; Problem and Solution; Target Market; and Team Members. Jurors included Michael Stankosky DSc.; Murli Rajan Ph.D., CFA; Don Johnson; Lisa Zellers, Kathleen Policy; Richard Vestuto; Alan Black; and Armando Castro.
Gold winners of the GISCO 2017 pitch competition were ArterialAssesments (Marshall King presenting) and Global Professional Search (Kirsten Brecht Baker). Silver medalists included MLaas (Wallace Trenholm presenting) and TOPGlobal (Philippe Scheimann presenting) with the Bronze medal going to Aeriu (Laszlo Szili and Gergely Ellenrieder presenting).
Winner's rewards include competing as a finalist at the CES Matchfest business matchmaking and startup competition in Las Vegas, January 2018; pitching to the US Angels Investment Board; receiving business development support; digital footprint review; and legal review of ventures and other benefits.
2018 – The Digital Transformation in the Broader Ecosystem. Designing New Practices for Innovation, Growth & Social Prosperity 
Copenhagen, Denmark, 5–6 November
Global Forum 2018 included the 3rd annual Global Startup Competition or GI$CO, which featured small & medium size and startup businesses from all over the world that presented a 2-minute "pitch" of their innovative ideas. Each presentation included a 5 minute Q&A from our distinguished judges (which included some Global Forum speakers and leaders and entrepreneurs representing Silicon Valley and other US regions, the EU and other innovation hubs).
2018 GI$CO Winners include Julia Sohajda, Co-Founder of Safeskin, and Sarah Iranpour, Founder of Person Clinic, with runner-up winners:  Jose Quesada, Founder of Deep Learning Retreat and Norbert Norbi' Cseh, Founder of Thanky.
Laszlo Horvath, Founder of ActiveMedia and GI$CO remarked that "Never in our history have received a tie for first place, and those were women-owned businesses. This complements the 2018 Global Forum agenda of featuring women in innovation and digitization for the future".
2018 GI$CO winners were awarded significant assistance and resources to take their business to the next level, such as: guaranteed pitches to Angel networks & other investors, 1 week at incubation competition camp (China), opportunity to participate at CES, 5 hours of consulting with Silicon Valley mentor team Virtualincubator.us and one weekend in Silicon Valley (Friday–Sunday), including lodging and company visits (like Google, Apple, Tesla).
Image source: https://twitter.com/GlobalForumGF