As part of his government advisory commitments, Laszlo Horvath has participated in the SME workshop in Augsburg: How the USA can become an opportunity for European companies
Wednesday, 28 September, 2022 to Thursday, 29 September, 2022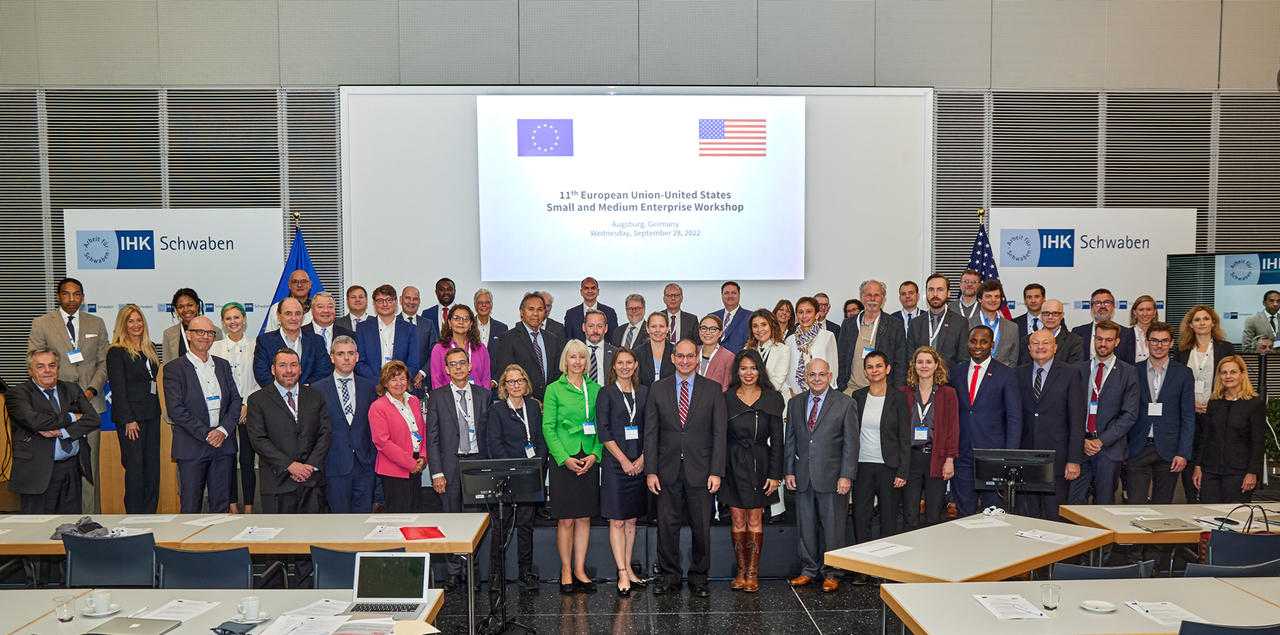 SME workshop: How the USA can become an opportunity for European companies
Government representatives from the USA and the European Union met for the 11th EU-US SME workshop in Augsburg. The annual meetings serve as a platform for small and medium-sized companies to exchange ideas with politicians and competitors on issues affecting the US and EU. This year, the question was how small and medium-sized companies can be specifically promoted, especially in view of the energy crisis and as a result of the corona pandemic.
Against the background of exploding energy prices, the participants discussed chances and possibilities together with representatives of the Bavarian-Swabian economy. The focus was on access to finance in the USA and the EU, digital transformation and green business models, personnel policy and many other aspects of mutual trade relations.
In addition to the workshops, the participants visited the Grandel company and the Riegele brewery in Augsburg.