Which Marketing Automation Tool Should I Use?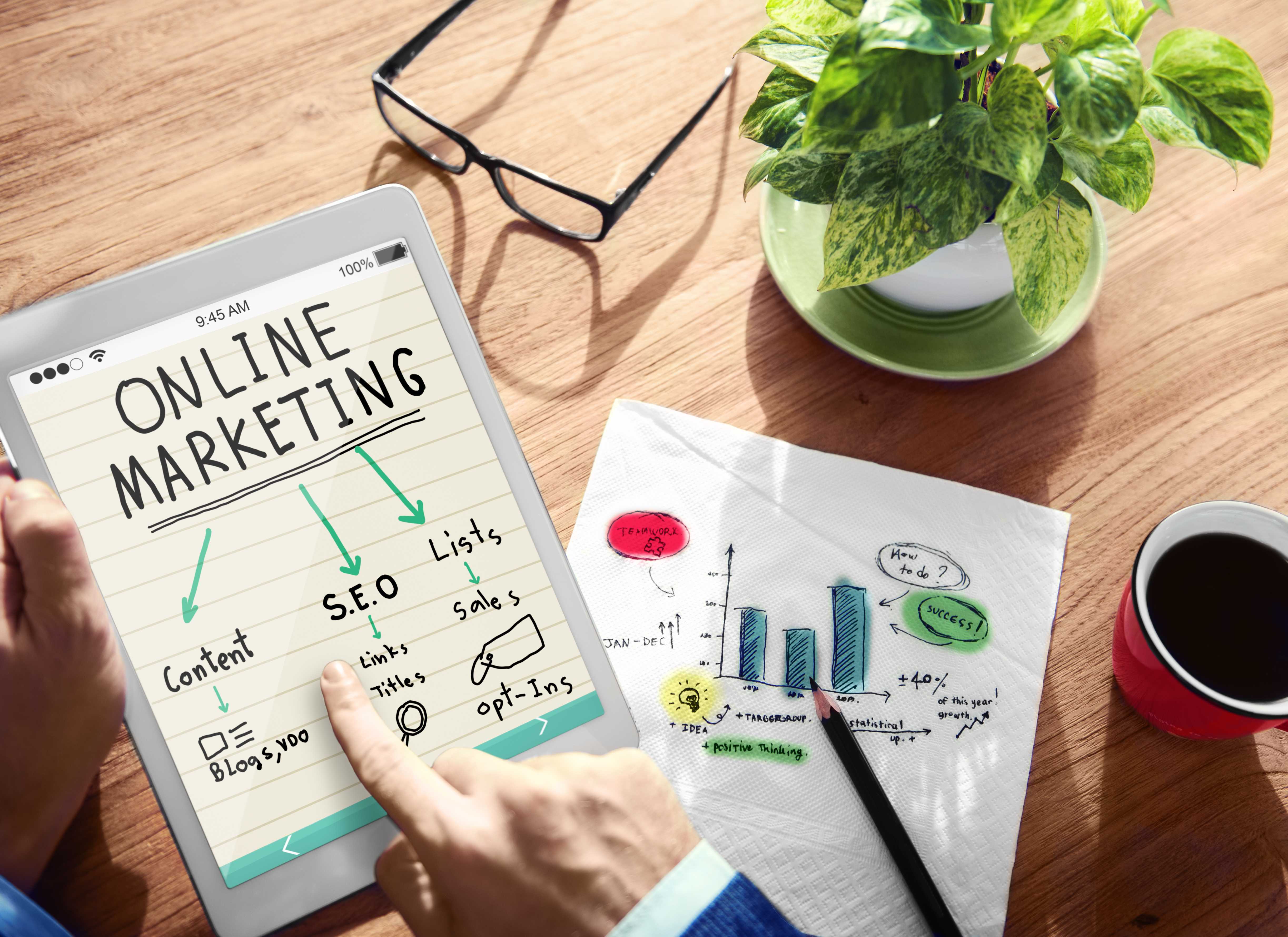 How to choose the best digital marketing automation tool for your business
Choosing a marketing automation tool isn't an easy task, because there's no "one size fits all" piece of software for every business. Even as online marketing experts, we can't point to a specific tool and tell you, "Yes, this one will work!" 
However, we can help you demystify the process so that you can choose the best automation tool for your specific needs. The tool that you'll need will depend on a variety of factors, and we're going to help you break it all down. 

If you aren't sure what marketing automation is exactly, check out our handy introduction to marketing automation and why you need it for your business. Once you've learned more about how these useful tools can help your company, it's time to dive right into the selection process. It's a lengthy process, but following it will help guarantee your success in choosing software that's a great fit for how you do business.
Understanding your business needs
Before you can choose a marketing automation tool you'll need a thorough understanding of your business and it's needs. There are so many automation tools available and skipping this step could cost you tons of time and money, so don't skimp on your analysis. Ask yourself the following questions:
What do you hope to gain from a marketing automation tool? If you want to choose the correct tool it's vital you understand your goals.
How many people will need to use the tool? Different tools support different numbers of employees. Some services even offer free or low-cost plans for a small number of users, and others support a larger number of users.
How large is your business? Similar to the question above, the size of your business will also play a role in determining which tool fits your needs best.
Will the tool's users be technologically savvy, or will a less-complicated solution be necessary? There are some truly amazing and powerful marketing automation tools available, but it's important that employees and other staff members have the time and desire to learn how to use all of those features and functionalities.
How much money is management willing to spend on a marketing automation tool? The sky's the limit with costs, but you can also find cheaper alternatives that will work just fine for your company. Knowing your upper limit ahead of time will help weed out tools that you simply cannot afford.
What are your specific wants and needs? For example, some businesses need to track hundreds of leads that are at different phases in their sales funnel, while others don't need that feature. Other companies may want to focus primarily on email marketing, or social media, for example. Decide what online marketing activities are important to your business, and those needs will guide you through the selection process. 
What systems, if any, are you currently using? Some businesses start over from scratch when they implement the use of a marketing automation tool, while others need existing software solutions to be fully integrated. If you use customer relationship management (CRM) software, for example, you'll want to choose an automation tool that supports your CRM.
How will goals be measured? This can be one of the tougher questions to answer, but answering it is incredibly important. Will you feel successful if profits increase by a certain percentage? Is capturing a certain number of new leads more prudent right now? Do you want to acquire more customers using social media, and what numbers are you aiming for? Think about which successes need to happen to make you feel like marketing automation is a good investment of time and money.
You should compile all of this information into a spreadsheet or document (you could even use a massive whiteboard if that visual representation is more helpful), which will make comparing and contrasting different products much easier. However, it's important to remember not to make things too complicated. Entrepreneur suggests that you, "Boil your tracking needs down to the essentials. Keep it simple, and [then] your team members can more easily identify the value behind your metrics."
Resources for choosing a marketing automation tool
Once you've done your homework it's time to start searching for some marketing automation tools. There's no shortage of information available, but consider kickstarting your research with one of these resources:
G2 Crowd offers a helpful grid matrix for you to compare automation tools. Software ratings are determined by customer satisfaction (based on user reviews) and scale (based on market share, vendor size, and social impact) and then placed accordingly on the grid.
SoftwareInsider also offers an easy way to compare marketing automation software, and you can filter based on a variety of factors like business size and third-party integrations (remember how we mentioned that you'll want your new marketing automation tool to work alongside the existing software you already use?)
TechnologyAdvice offers a free tool that lets you choose your industry, the features you need, and then provides you with recommendations. You'll have to provide your contact information but the expert advice could be a big time-saver. 
Reviewing your short-list of marketing automation tools
The tools we mentioned above should be more than enough to help you create a short-list of approximately three to five products that you'd like to explore in greater detail. With your list at the ready, pull up your internal research from earlier in the process. As you review each tool you'll want to pay attention to how it stacks up against your pre-identified needs. If a tool has the features you need, but at a price tag that's five times your budget, it's not going to be a good fit. 
And now for the fun part — read review after review after review to see how different businesses feel different tools performed in real-world scenarios. Reading reviews from actual users can help you learn more about the pros and cons that aren't listed on each tool's website. Try to signal out reviews from businesses that are similar to yours, because those users will have extremely helpful insights into the nitty gritty details that will eventually matter most.
Schedule a live demonstration of your top marketing automation tools
All of the positive reviews in the Universe won't be helpful, or even remotely useful, if you and your team can't actually use the software. Every single marketing automation tool will have a different set-up: some tools are packed full of features and therefore have a steeper learning curve, while others are relatively easy to use "out of the box."
Thankfully, most of the major companies will give potential users a free online demo. These demonstrations will show you how the interface works while highlighting helpful features. Sign up for a free demo of each tool on your short-list. Hopefully, seeing the software in action and actively using it will help you narrow your list down to one or two top choices. And during this process, don't be shy — ask question after question! These companies have people ready to help you through the process, and many even offer a live chat option. Whichever tool you end up with, you'll be using it every single day, so no question is too trivial. 
From there, these providers will generally offer a free trial period, many lasting for up to 30 days. During the trial period pay careful attention to things like the learning curve around each tool and whether it makes your life easier or harder. Don't forget to collect input from the rest of your team, too.
Crossing the finish line: choosing a marketing automation tool for your business
The time has come — you've identified your business needs, done the research, and demoed your short-list of automation tools. Once you've found one that ticks all of your boxes in terms of budget, features, and ease-of-use, it's time to commit to purchasing. Don't forget to take advantage of the product's tutorials and other materials that will help you and your team master all of the tool's features and functions.
Once you've hit "Buy," it'd be completely understandable if you broke out in a happy dance. After a long selection process, your new marketing automation tool will be ready to help you move more leads through your sales funnel as you pique their interest with individualized marketing strategies.
Are you in the market for a marketing automation tool, or have you used one in the past? What pressing online marketing issue do you think marketing automation could help you solve? Share your experiences and thoughts in the comments. And, if you have any online marketing-related questions, we're happy to help!