Rocco Forte Hotel welcomes over 100 media professionals in Abu Dhabi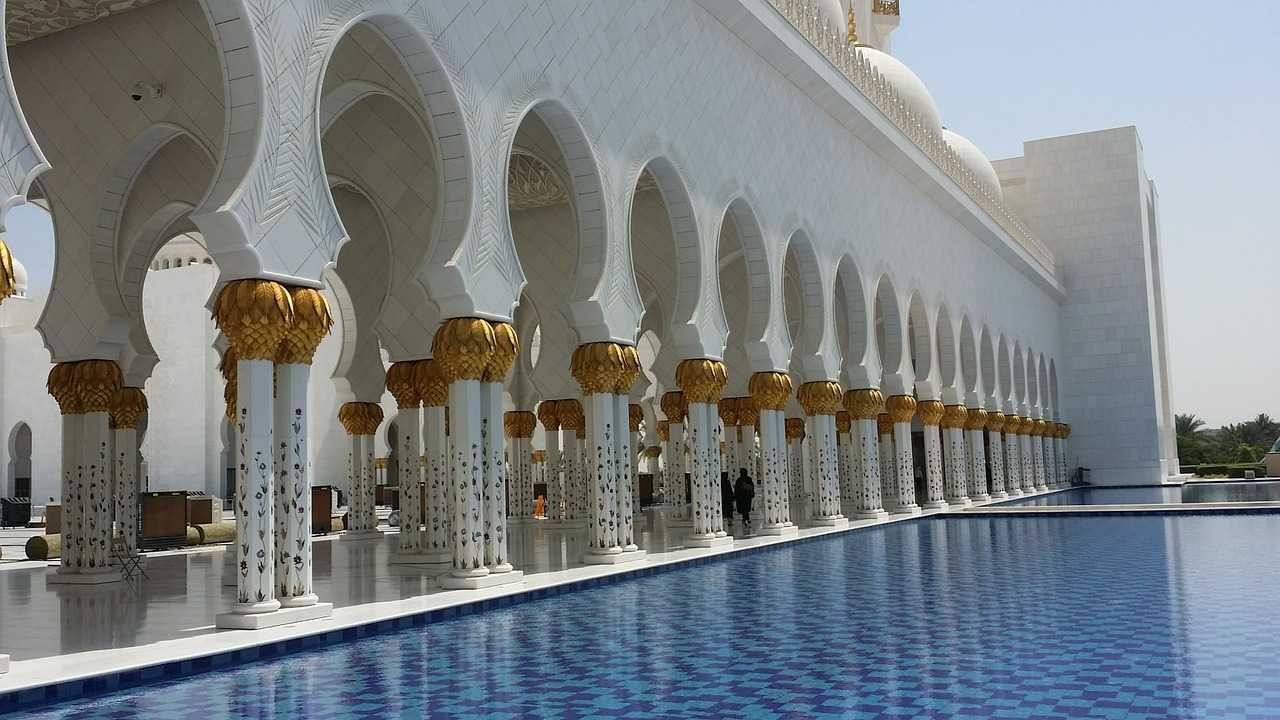 Abu Dhabi, UAE: Continuing the celebration of the 41st UAE National Day, Media Mondays held its popular gathering of media industry executives from the film, TV, PR, advertising, journalism, internet, mobile, radio, and other media-related industries on 10 December at the prestigious Rocco Forte Hotel in Abu Dhabi.
Attendees at the bi-annual event organised by Asem Habib, Jason Moore, Andrew Popov, Khaled Al Nuaimi and Jude Hadfield had the opportunity to network with peers from the region's media industry, generate business and enjoy the pleasant weather by the pool side in the relaxed atmosphere of the elegant Rocco Forte Hotel.
"These events are a platform for productive conversation and often provide contacts and contracts that can't be delivered electronically or simply by sitting in the office," said Asem Habib. "We receive a lot of positive feedback during the evening and later through the week on our Facebook page and phone calls" said Jude Hadfield.
"We are committed to integrating and facilitating the media community through the Media Mondays initiative while honouring the local traditions of hospitality and harmony," said Jason Moore. Nicolai Tillisch of Dual Impact said: "Networking events can easily become a bit mechanical. But Media Mondays is in a class of its own. I met several unique individuals, who really made me smile and reflect."
One of Abu Dhabi's most followed Twitter users and managing editor of the UAE-focused marketing blog CopywriterJournalist.com, Farrukh Naeem, said: "The media industry in Abu Dhabi is buzzing with activity, especially in the digital space. Events like Media Mondays are crucial for media professionals across disciplines to meet and share professional insights face to face. We need more of such industry events in the capital!"
A one-of-its-kind business event in the UAE, Media Mondays is seeing a steady increase in the number of participants. It was attended by more than 100 members of the region's media community, including CEOs, business managers and freelancers.
Participants included professionals from Abu Dhabi Media, Etihad Airways, TCA Abu Dhabi, Emirates Investment Authority, Gulf News, the MBC Group, Edelman, El-Meriyati Film Productions, and many other organisations.
Sponsors of the event included Lanjaron, a new Spanish natural mineral water to enter the market. Rocco Forte provided a wonderful array of prizes including several spa visits, an overnight stay and dinner for two. Presotto Middle East donated a fantastic painting from its fine collection. Mark Mennie, the internationally renowned photographer, offered one of his photographic masterpieces. Operation Smile UAE, a charity which provides free surgeries to repair cleft lip, cleft palate and other facial deformities for children around the globe, was a special guest at the event.
Media Mondays – Honouring the Tradition of Generosity
Following the Media Mondays tradition aligned to the spirit of hospitality and generosity of the UAE, prizes valued at AED 5000 were drawn and distributed to the participants.
Natascha Jacobsen from LMM won a valuable painting from Presotto Middel East. Eliza Ilyas from Tourism & Culture Authority Abu Dhabi won photos by Mark Mennie, Abdullah Al Adawi from Beyond Media a one night stay with breakfast at Rocco Forte Hotel Abu Dhabi, and Nicolai Tillisch from Dual Impact won a dinner for two in ORO restaurant at the hotel.
Akash Deep Gandhi, Haitham Obaid Khusaif, Tonee Roberio, Shady Babaei, Arjang Arjangian, Mohamed Al Obaidli, James E. Ruiz, Michael P. Grifferty, Lamia Alami, Bhojaraj R. Rao, Waleed Masoud, Billie Mobayed, Souad M. Al-Hosani, Lida Rowis, and Mariana Gorges, won one-day access pass to Mizan Spa & Fitness and a voucher from Maison de Joelle.
Photos can be found at www.mediamondays.com/#past