Google, Yelp, Facebook Most Trusted For Online Reviews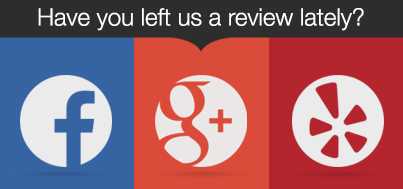 Google, Yelp, Facebook Most Trusted For Online Reviews
Scanning reviews before making a purchase, even for the least expensive items, seems commonplace these days. When researching where to shop, consumers often turn to customer online reviews for brick-and-mortar stores. Fifty-one percent of consumers tend to rely on Google Maps & Reviews, according to data released Thursday.
The survey of more than 1,000 U.S. consumers, commissioned by Uberall, found that Yelp comes in at No. 2 with 36%, followed by Facebook at 35%, the Better Business Bureau with 22%, and TripAdvisor at 15%.
The survey findings reveal how shoppers evaluate brick-and-mortar store reviews online.  
Instagram, Angie's List and Yahoo Local Listings tied for sixth place with 13% each. Yellowpages took seventh place at 10%, followed by Foursquare with 3% and Manta with 1%.
Some 45% of shoppers say they have left a review online, compared with the remainder who have not.
When asked why they left the review, 64% say they did so because they had a positive experience at the location. About 28% left a review because they had a negative experience. Only 8% left a response for another reason.
Consumers want to hear from brands and retailers if they leave a review. They like to be recognized for the time they spend writing and leaving it.
One third of customers do not return to the company's website if someone doesn't respond to their review. About 66% said stores typically respond.
Uberall found that 66% of shoppers continued to shop at the store after leaving their online review, even if the store did not rely on the review. The remained did not shop at the store since.
Not all reviews are authentic. Amazon in September launched an investigationinto negative and fake reviews. TripAdvisor also dealt with fake reviews after its fraud detection team identified the small business called PromoSalento, which offered to write fake reviews for hospitality businesses to boost their profile on TripAdvisor.
Fakespot recently surfaced to run data analysis on the reviews and the reviewers. The company's algorithm checks metrics such as verified purchase, grammar, style and purchasing patterns to tell if the review is real or fake.