20 Statistics That Make the Case for Responsive Web Design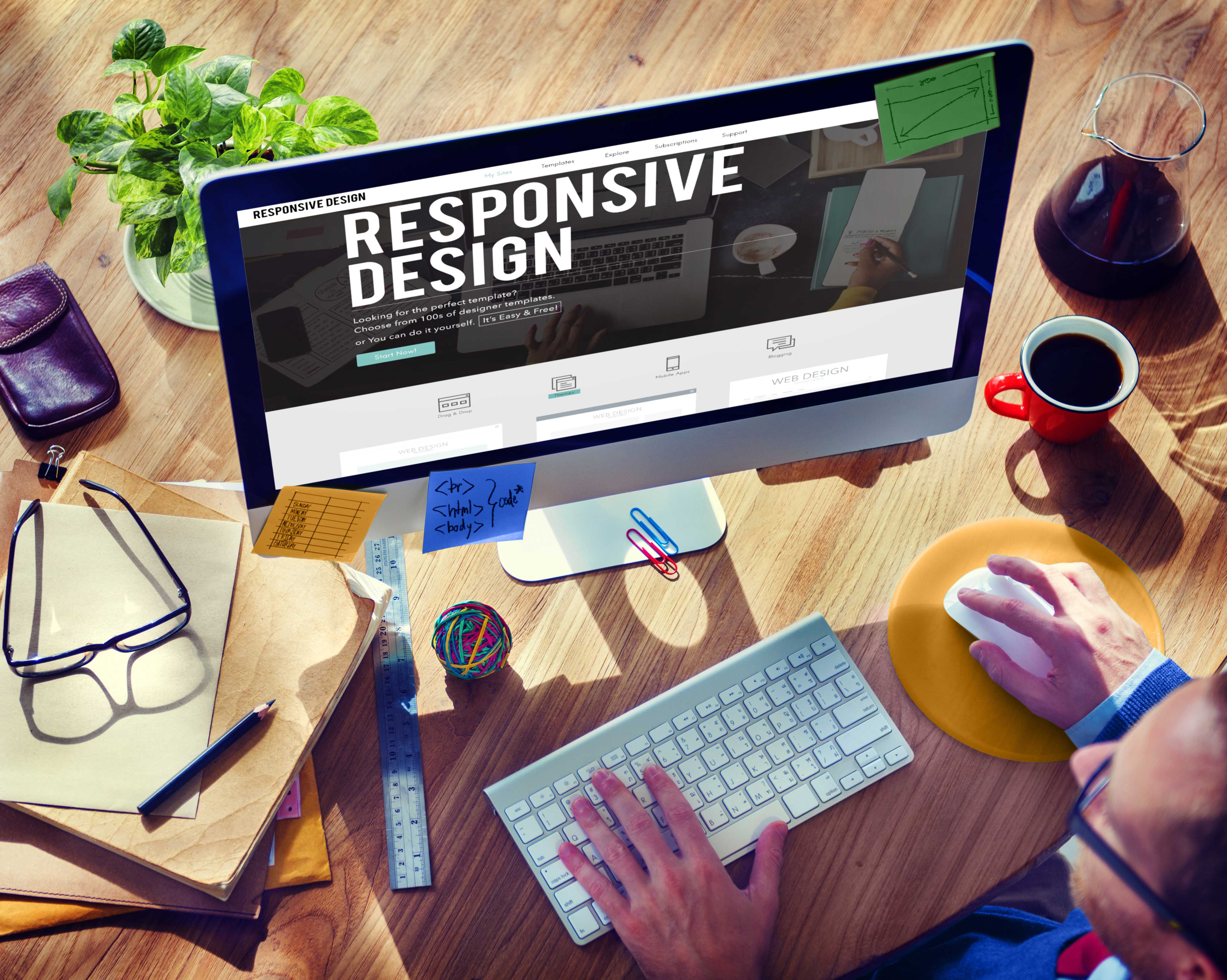 Responsive design is one of the newest buzzwords in the web design world, and it's a trend every small business owner should know about. That's because responsive designs always look great… regardless of the size of the screen being used. Don't just take our word for it, though. Have a look at the numbers. 
Does Your Website Need to be Responsive? Yes, it Does. 
Responsive design is one of the newest buzzwords in the web design world, and it's a trend every small business owner should know about. Don't just take our word for it, though. Have a look at the numbers. 
What is responsive web design?
Defining responsive web design is simple — responsive websites respond to their environment. 
That means they display beautifully whether that environment is an iPhone, Android tablet, laptop, or some other device entirely. These websites look good regardless of the size of the screen or the type of device being used. 
And as more and more people browse websites on the go, responsive design becomes increasingly important. 
Responsive web design statistics
Global mobile data traffic grew 74% in 2015. Cisco. 
That means that more and more people will be browsing your website on their mobile devices. In fact, half of the world's population now has a mobile subscription. An additional one billion subscribers are predicted by 2020, too. When that happens, the global penetration rate of mobile subscriptions will be approximately 60%. GSMA. 
By some estimates, 60% of all Internet access is mostly mobile. InMobi.
The usage of mobile devices is also growing rapidly. In 2015, 68% of U.S. adults owned a smartphone. In 2011, that number was 35%. Pew Research Center.
Some experts estimate that nearly 2.6 billion people — over 1/3 of worldwide consumers — will use smartphones by 2018. eMarketer.
45% of all U.S. adults owned a tablet computer (like an iPad) in 2015. Pew Research Center.
Globally, consumers use an average of 5 different devices per person. That's a lot of different screen sizes and device types! On average, they also use 2.23 devices simultaneously. Adobe.
38% of people will stop engaging with a website if the content/layout is unattractive in its layout or imagery (and when a website isn't responsive, it can very easily become unattractive on certain screens.) Adobe.
If your website pops up in a search engine query, and it isn't mobile friendly, 40% of online users will go back and choose a different result. iAcquire and SurveyMonkey.
Despite these strong user preferences for mobile friendly websites, some reports estimate that 91% of small businesses don't have a responsive, mobile optimized website. BaseKit.
65% of consumers surveyed ranked display as the "most important aspect" when it comes to consuming content in their personal life. Display even mattered more than layout (54%) and personalization (49%). Adobe.
Nearly 8 out of every 10 consumers would stop engaging with a piece of content if it didn't display well on the device they were using. Adobe.
Google has prioritized responsive website in it's search engine results pages since April 2015. Google.
Responsive design can help with emails, too. Responsive email templates get higher click rates on all devices. This is especially true for mobile device users — MailChimp discovered a 5% - 15% increase in actual clicks with responsive design. MailChimp. 
Case study statistics on responsive web design
Are you looking for some more concrete, real world data? The following statistics, from real businesses around the world, should help make the case. 
Plusnet, a provider of broadband and phone services, saw a 10X increase in sales on smartphones and tablets after doing a responsive re-design of their website. Think with Google.
Traffic to Plusnet's site also grew by 2X after they adopted a mobile responsive design strategy. Think with Google.
With the new responsive website, Plusnet's "time to convert" decreased by 40% on smartphones and tablets. Think with Google.
For Offspring, a U.K.-based sneaker company, going responsive had similarly impressive results — the business saw a 15.19% increase in mobile/tablet conversion rates, plus a 102.58% increase in mobile/tablet revenue year on year. Offpsring, via Moz.
Organic traffic increased by nearly 26% due to better search engine rankings. Offspring, via Moz. 
Blazing Saddles offers cycling tours in New York City and San Francisco. When their new, responsive website went live, mobile and tablet traffic increased by 74% and all traffic to the site grew by more than 40%. Search engine optimization also helped the site stand out and attract more visitors. ActiveMedia.
Does your business have a responsive website?