Free Consultation
Let's chat about how we can help your business. No risk, no obligation.
Toll-Free: +1 855-997-9195
Zapatat
WEBSITE DEVELOPMENT (RESPONSIVE), SEO, PPC
Online Marketing
Web Design & Development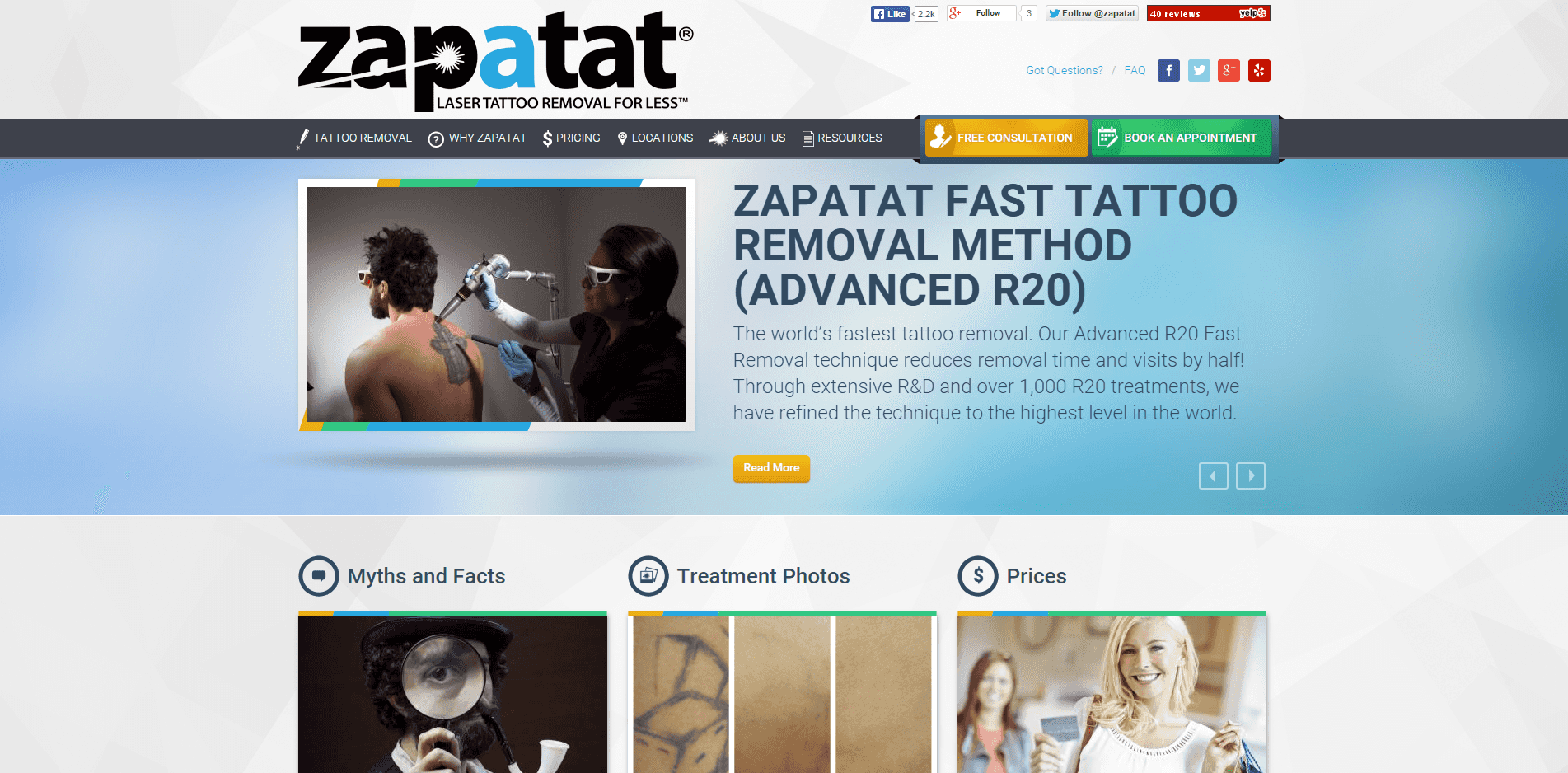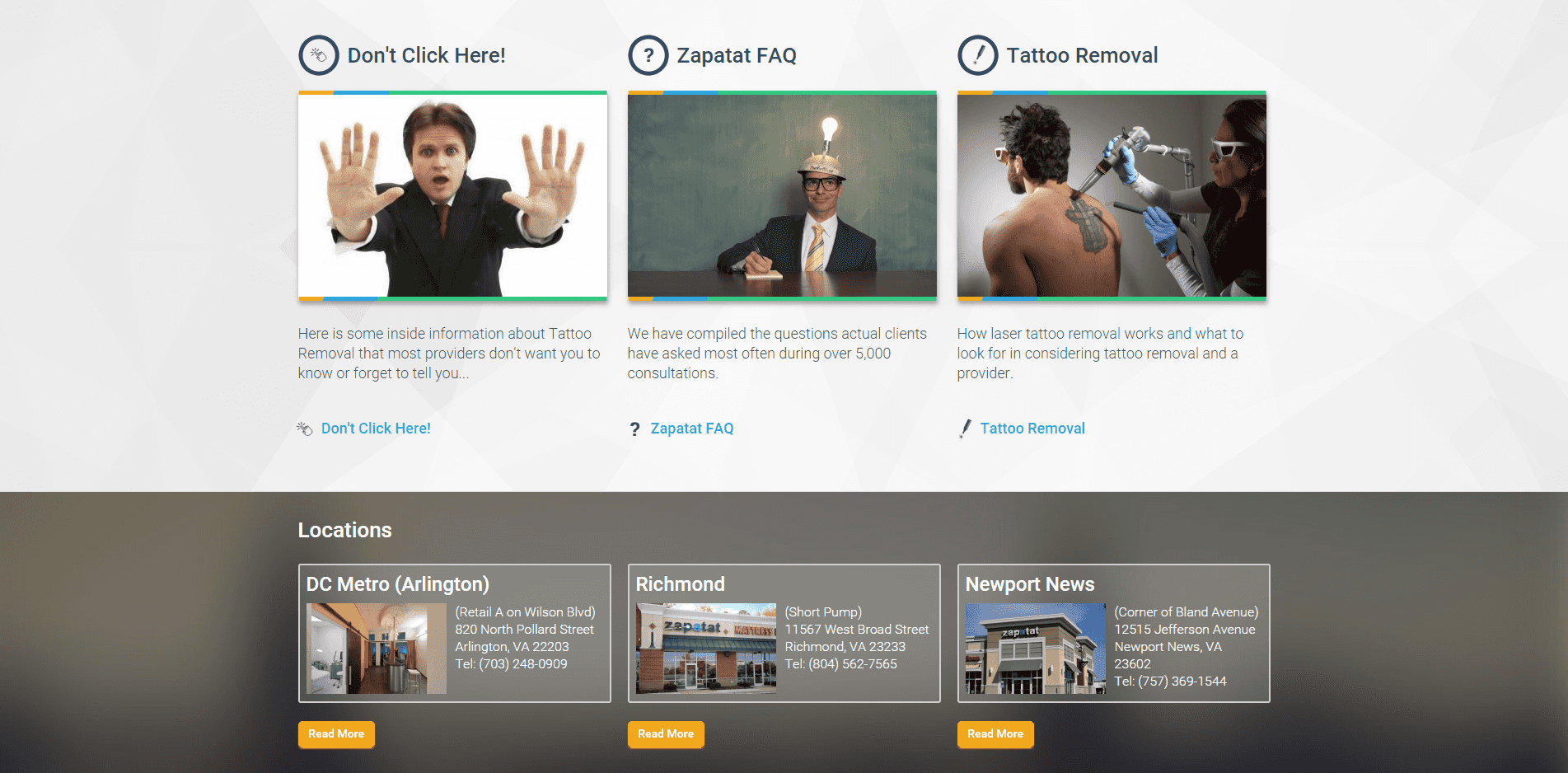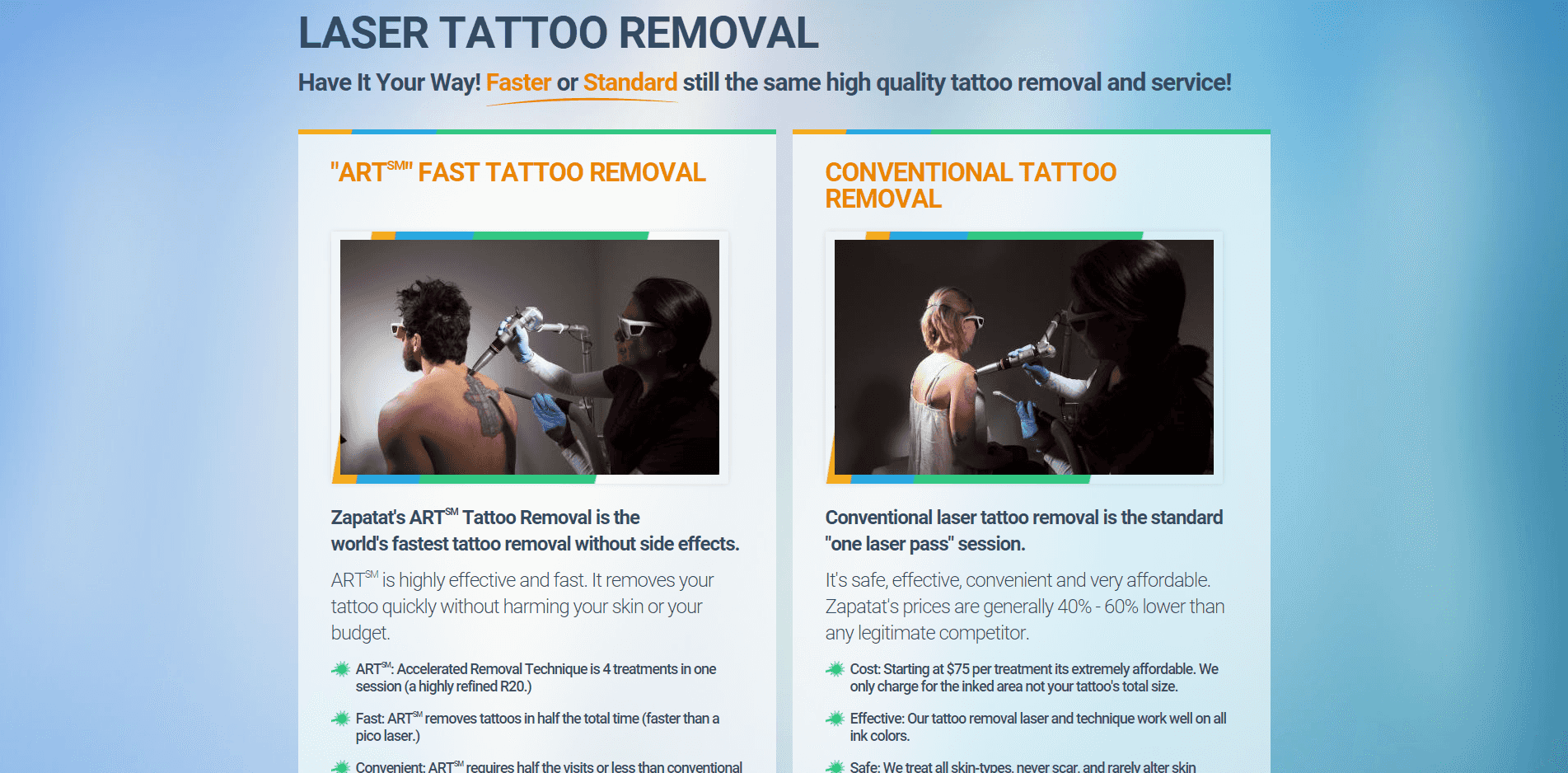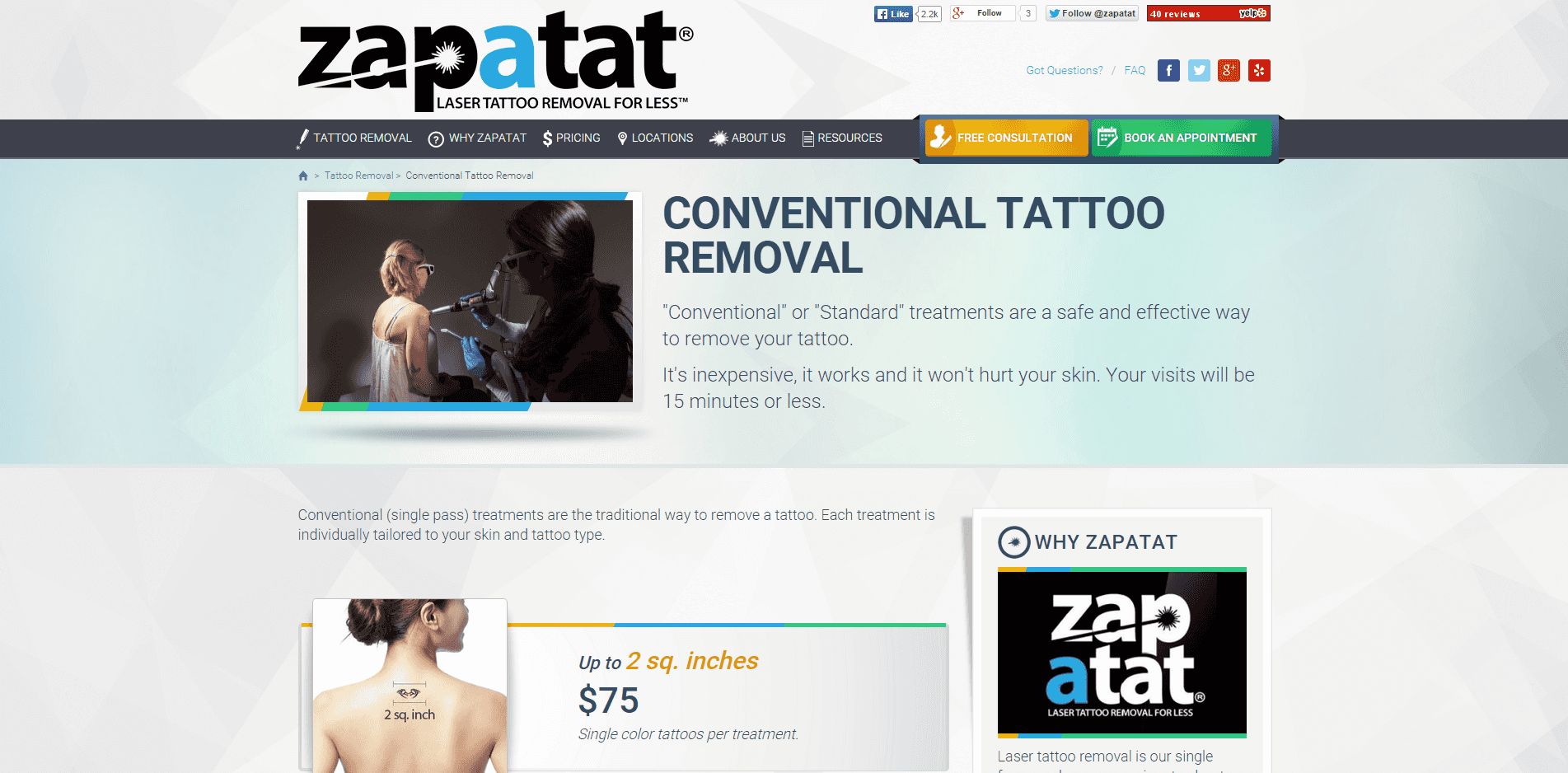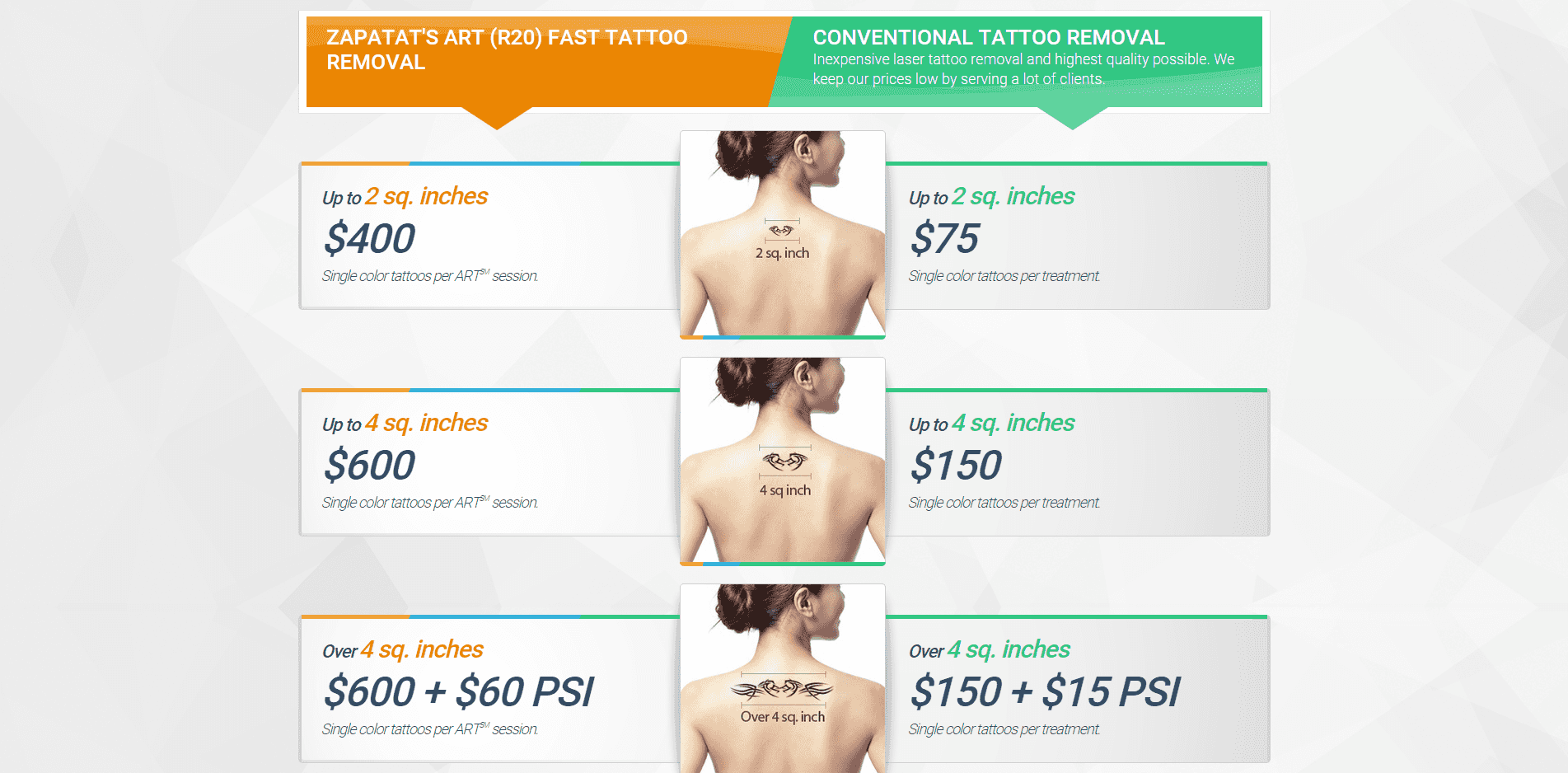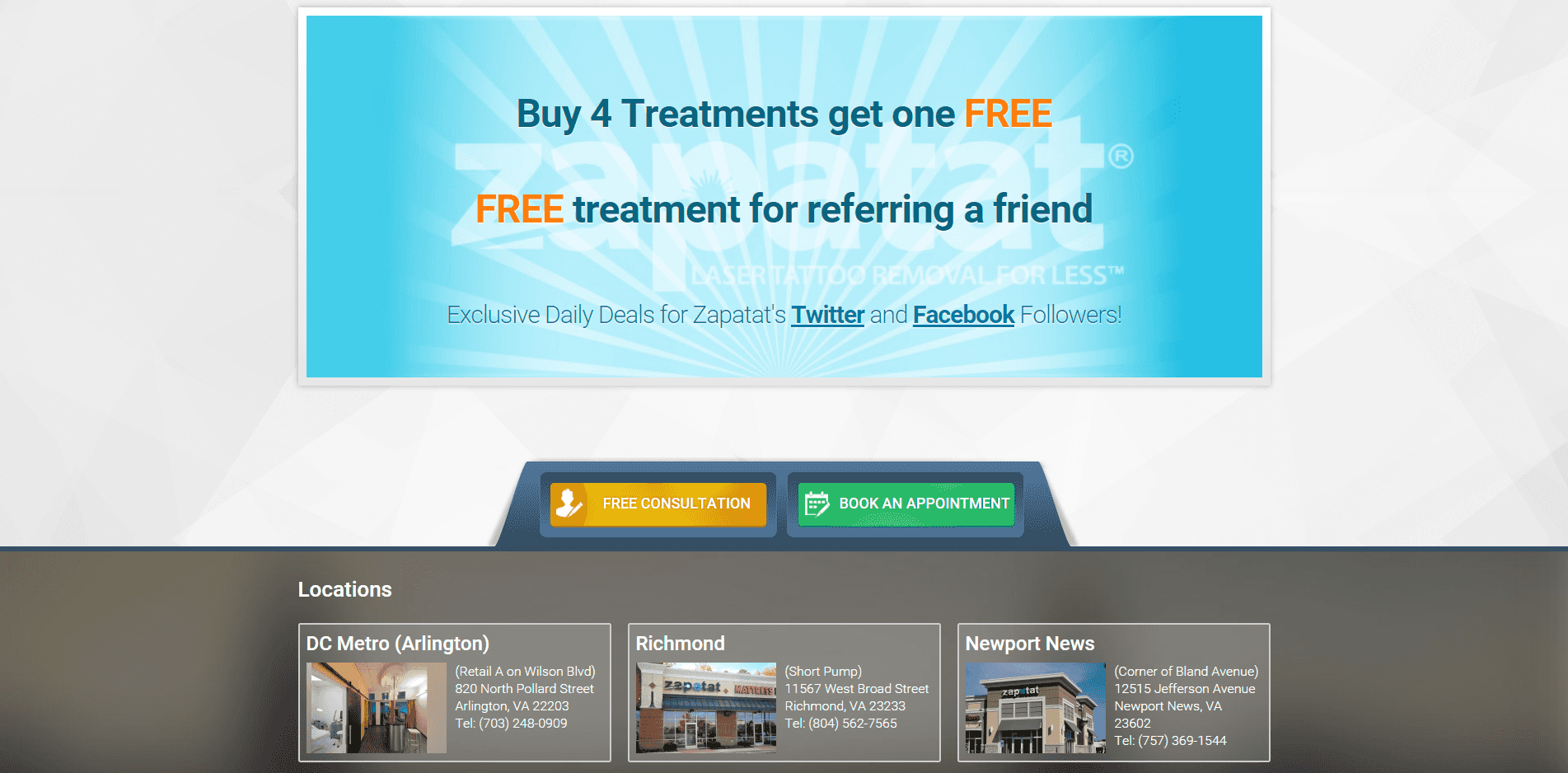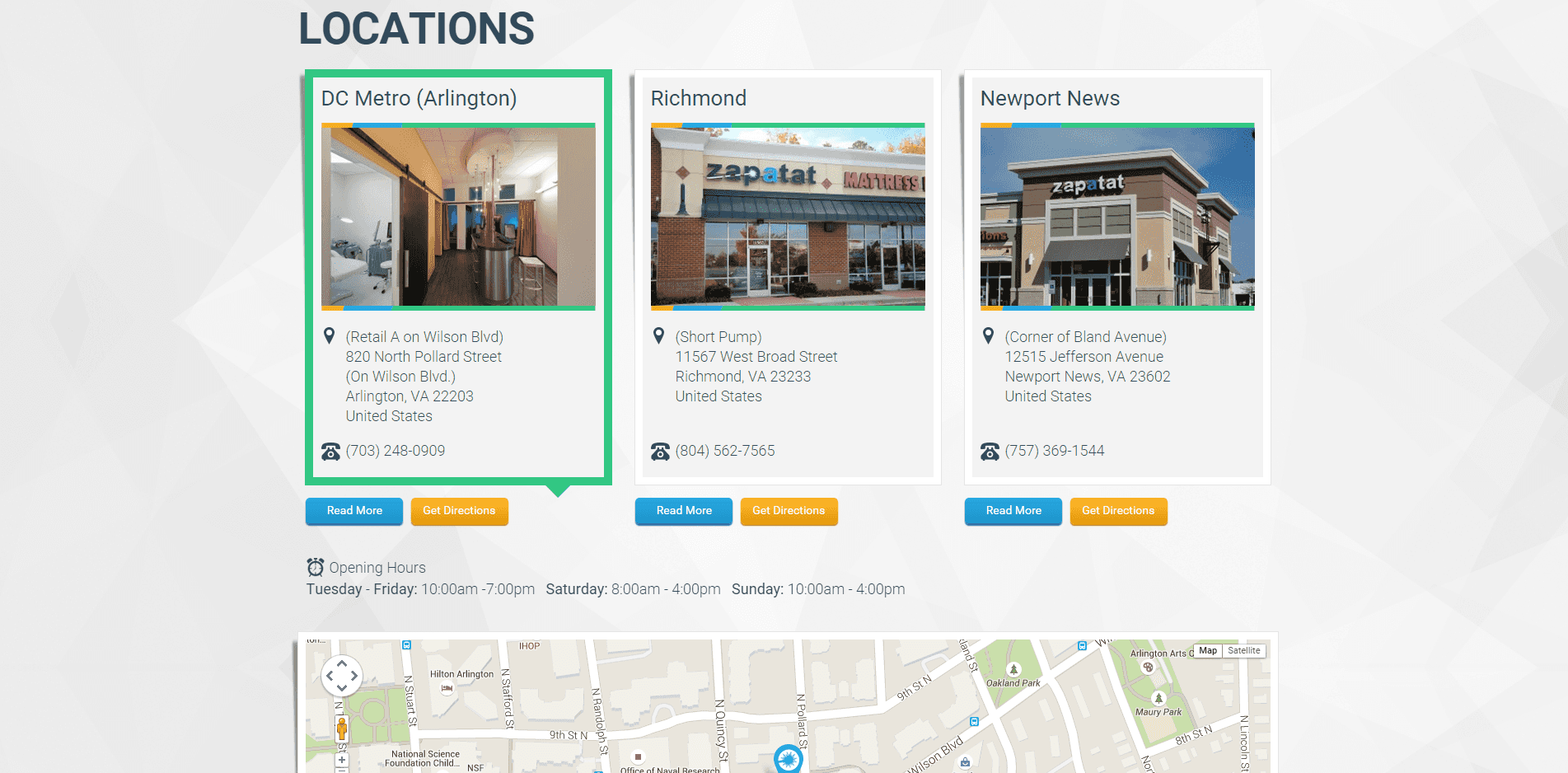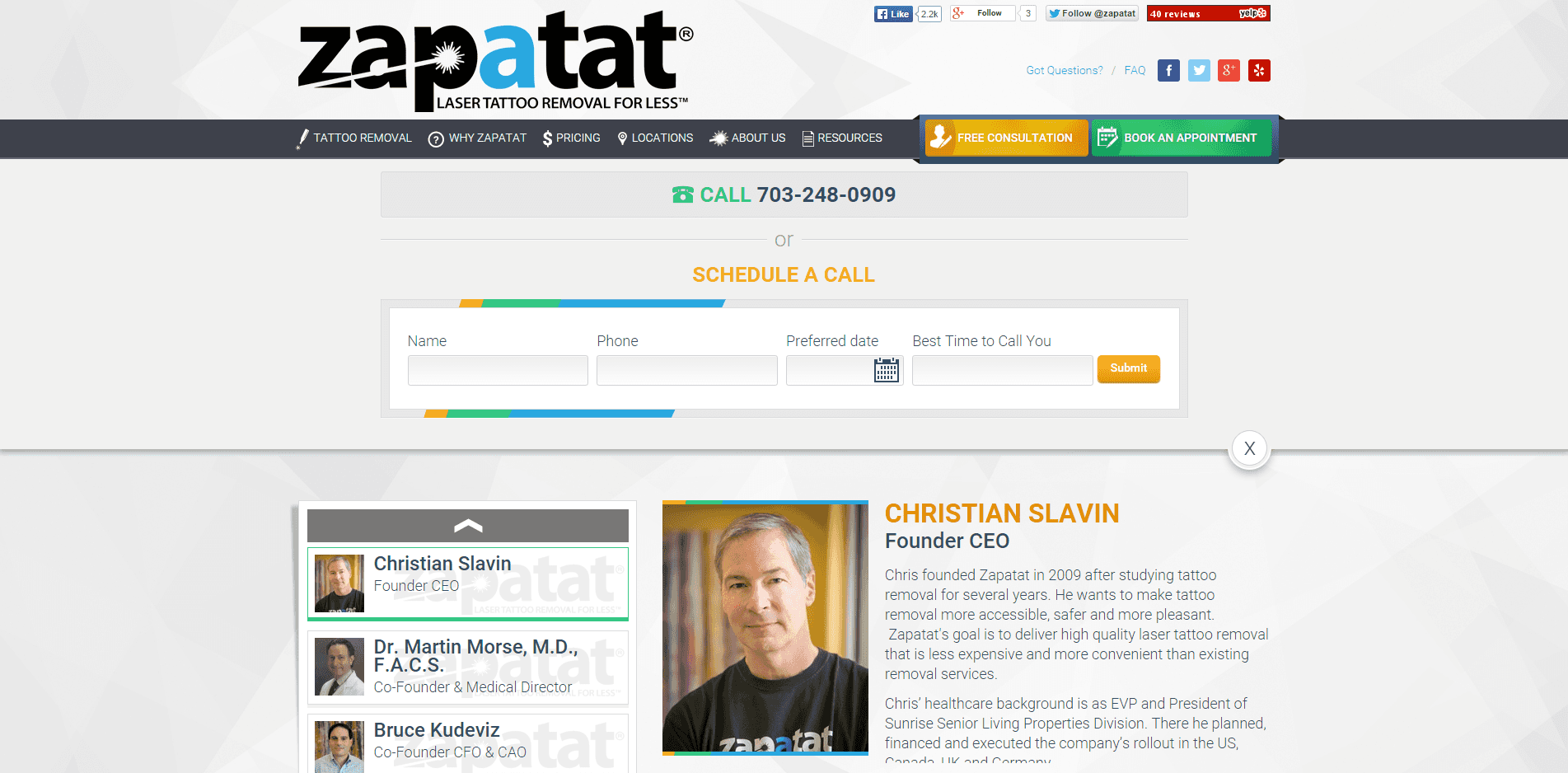 X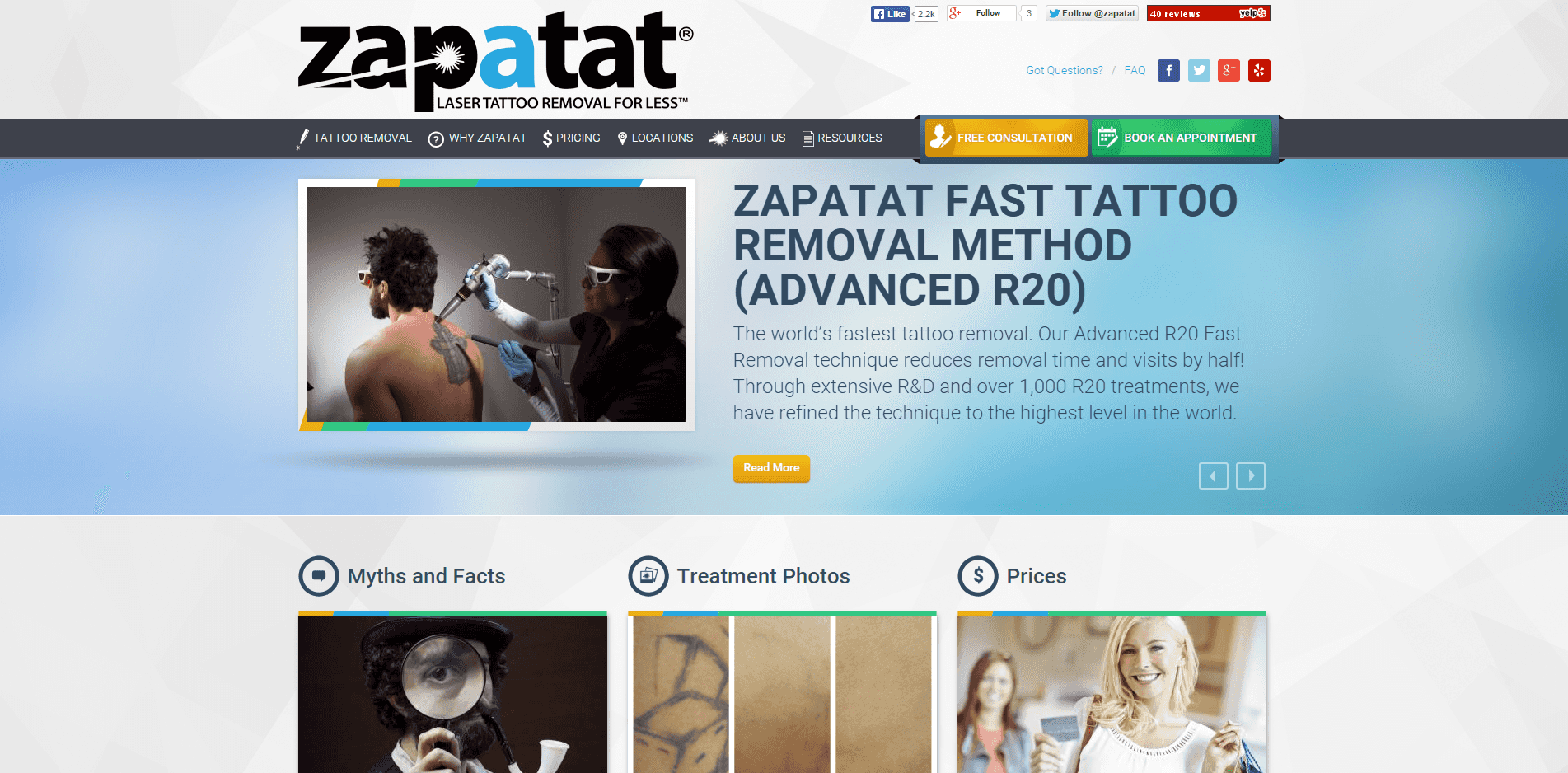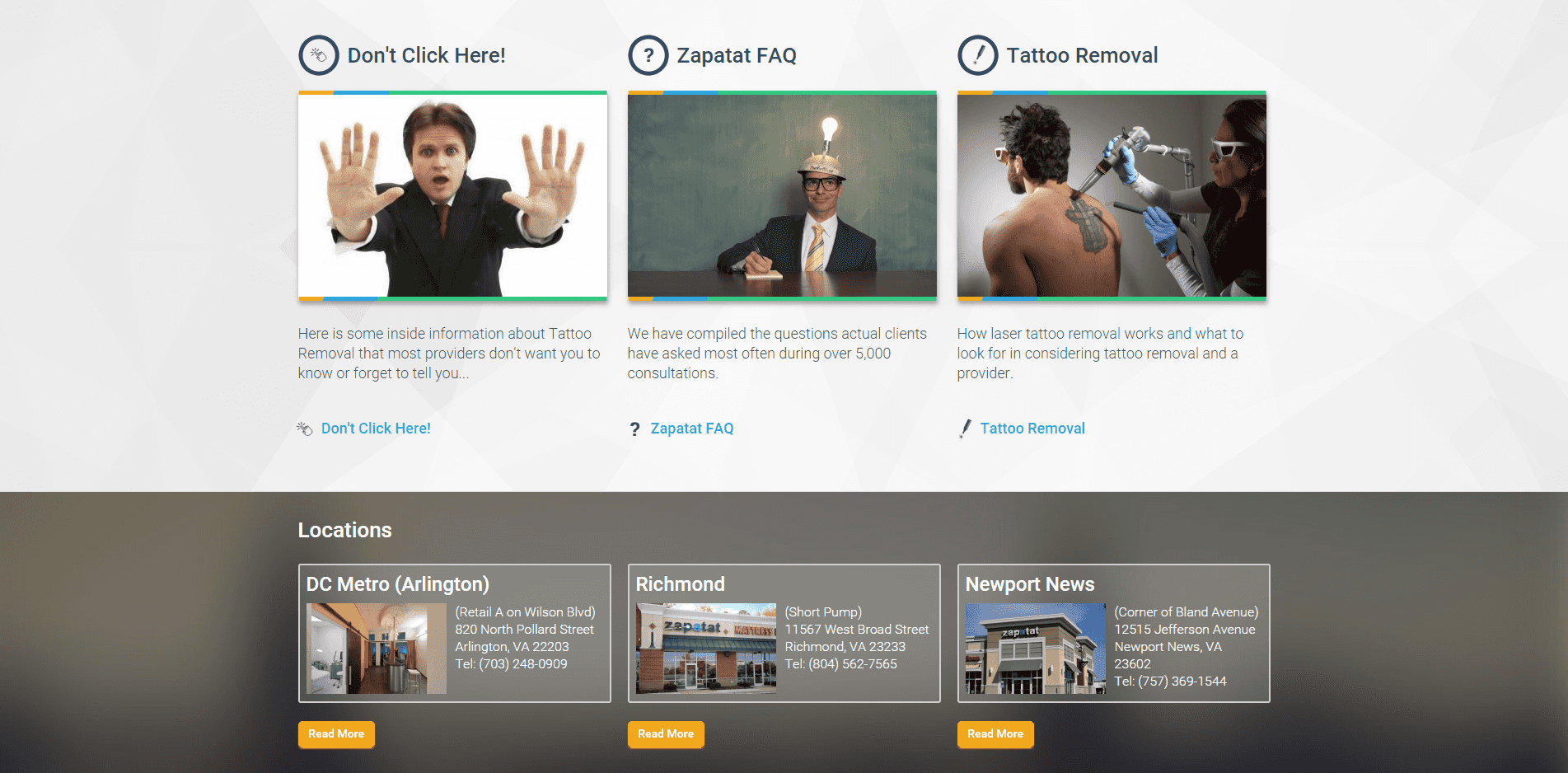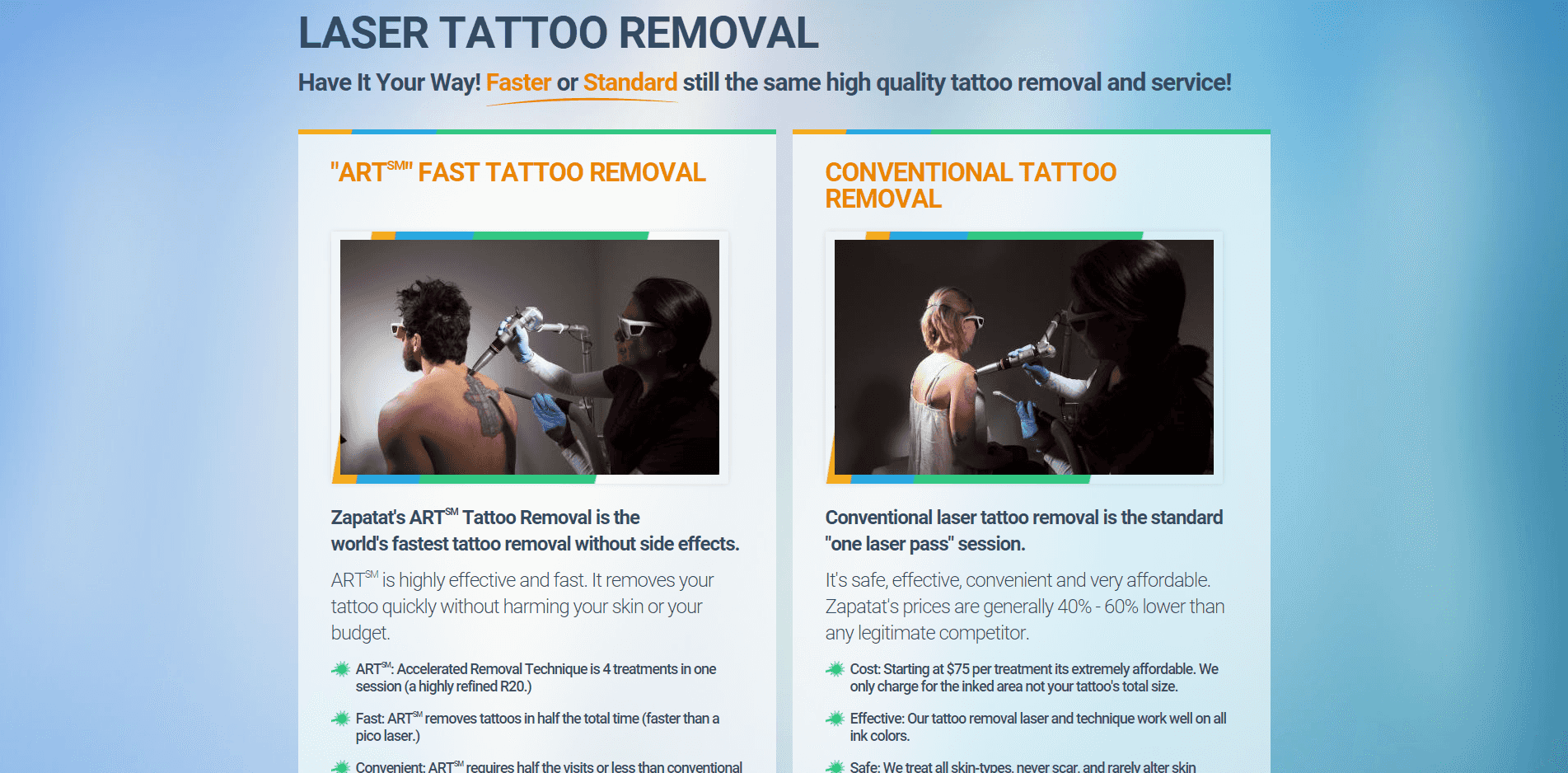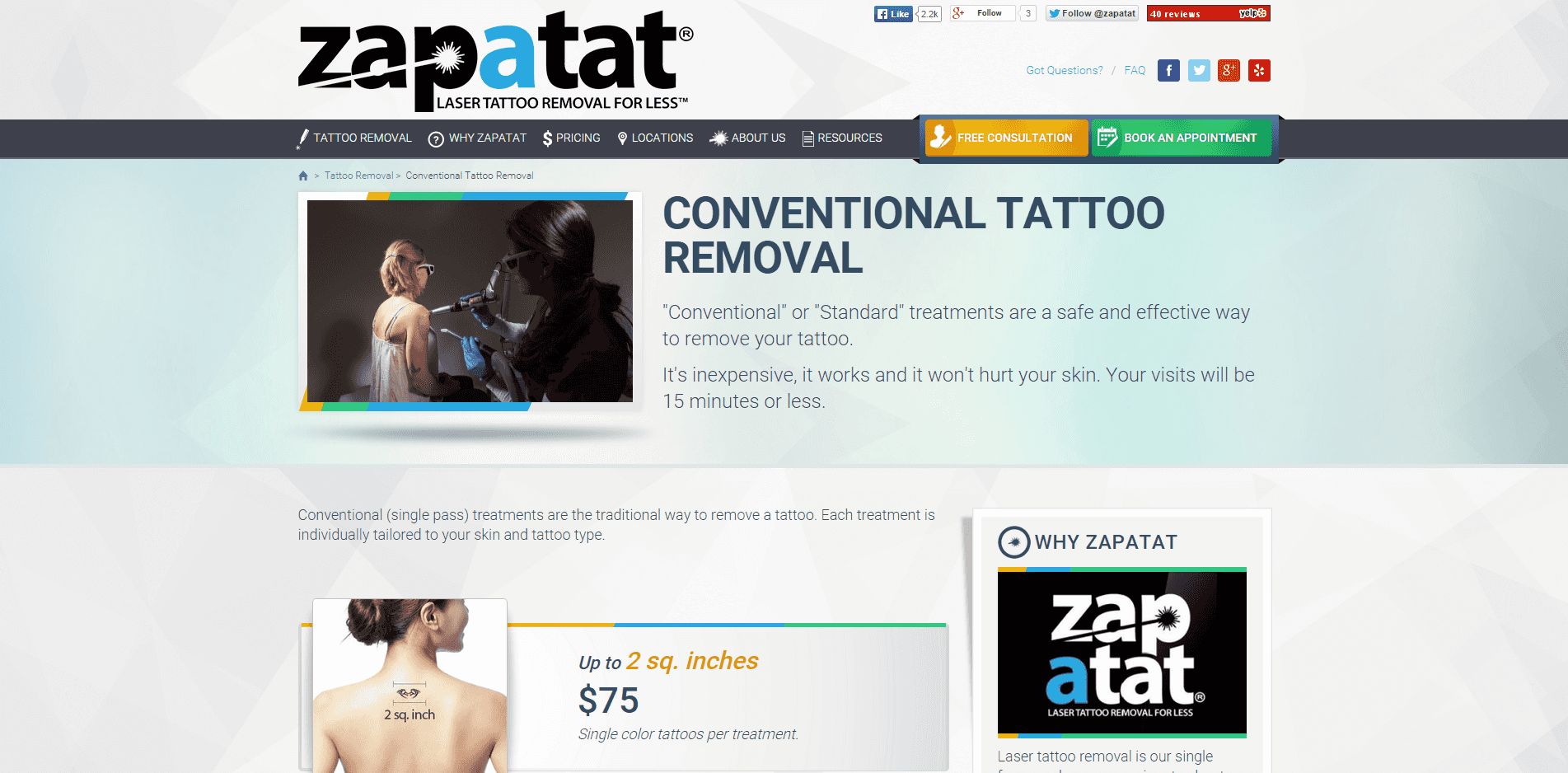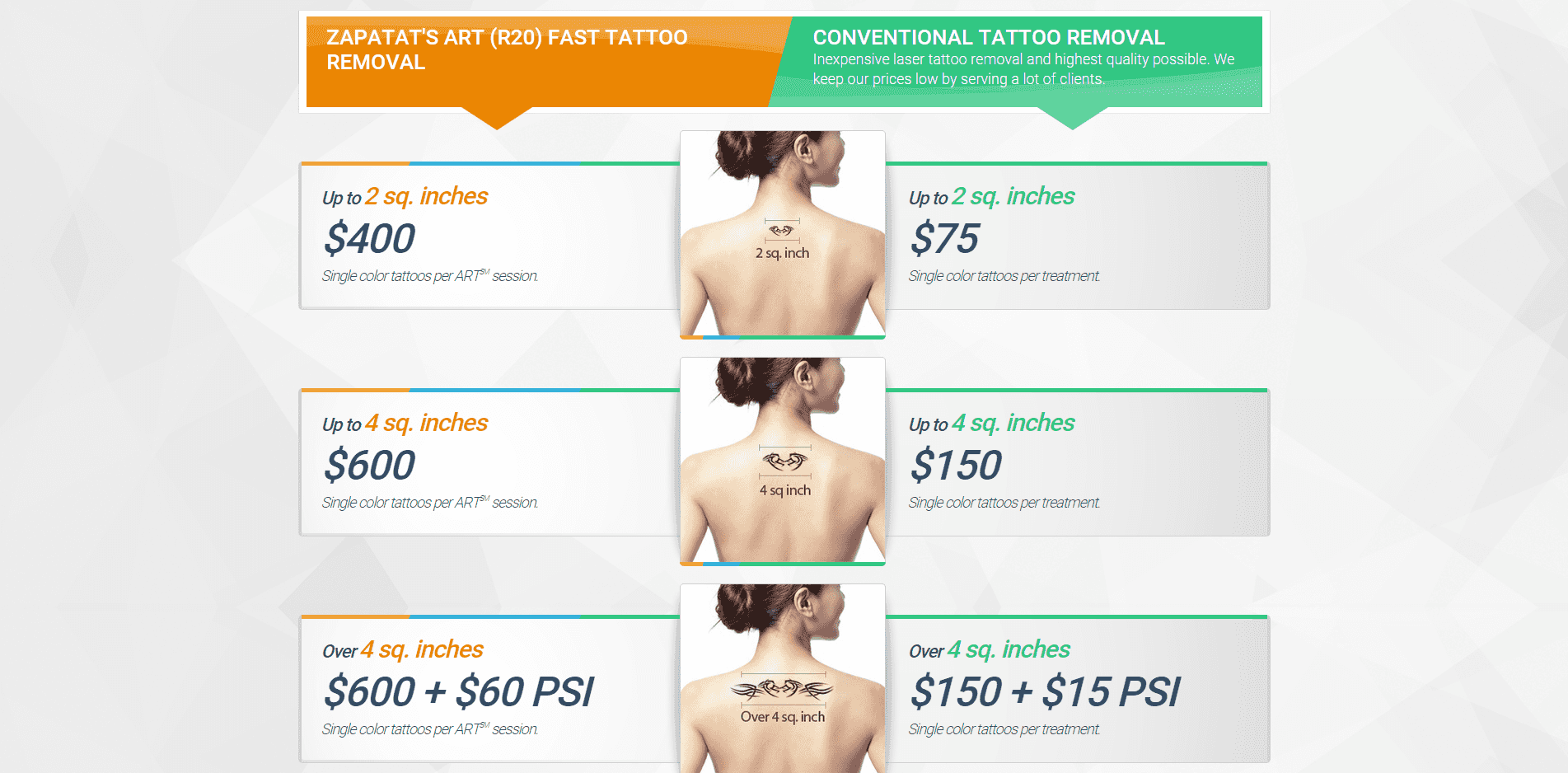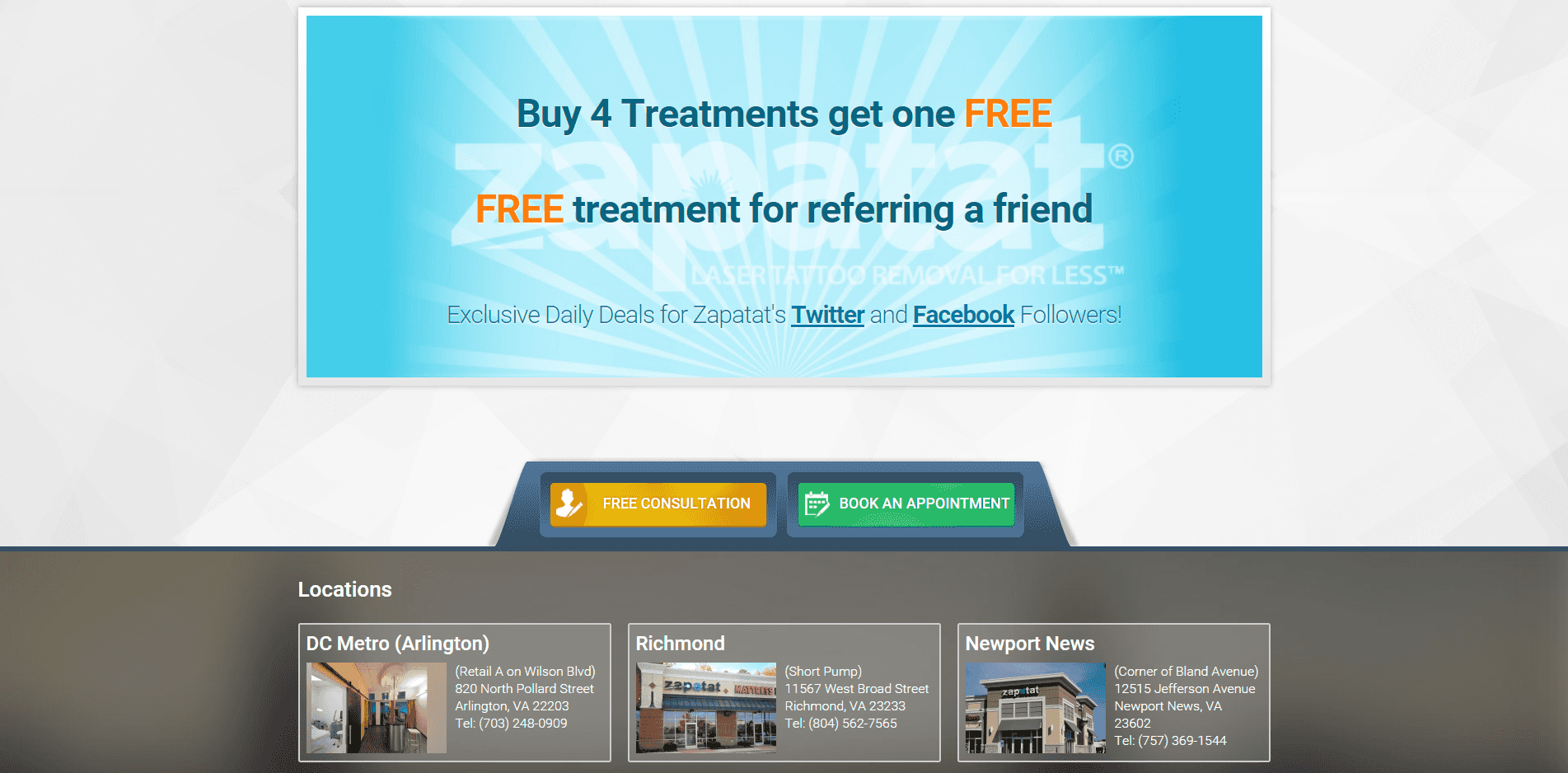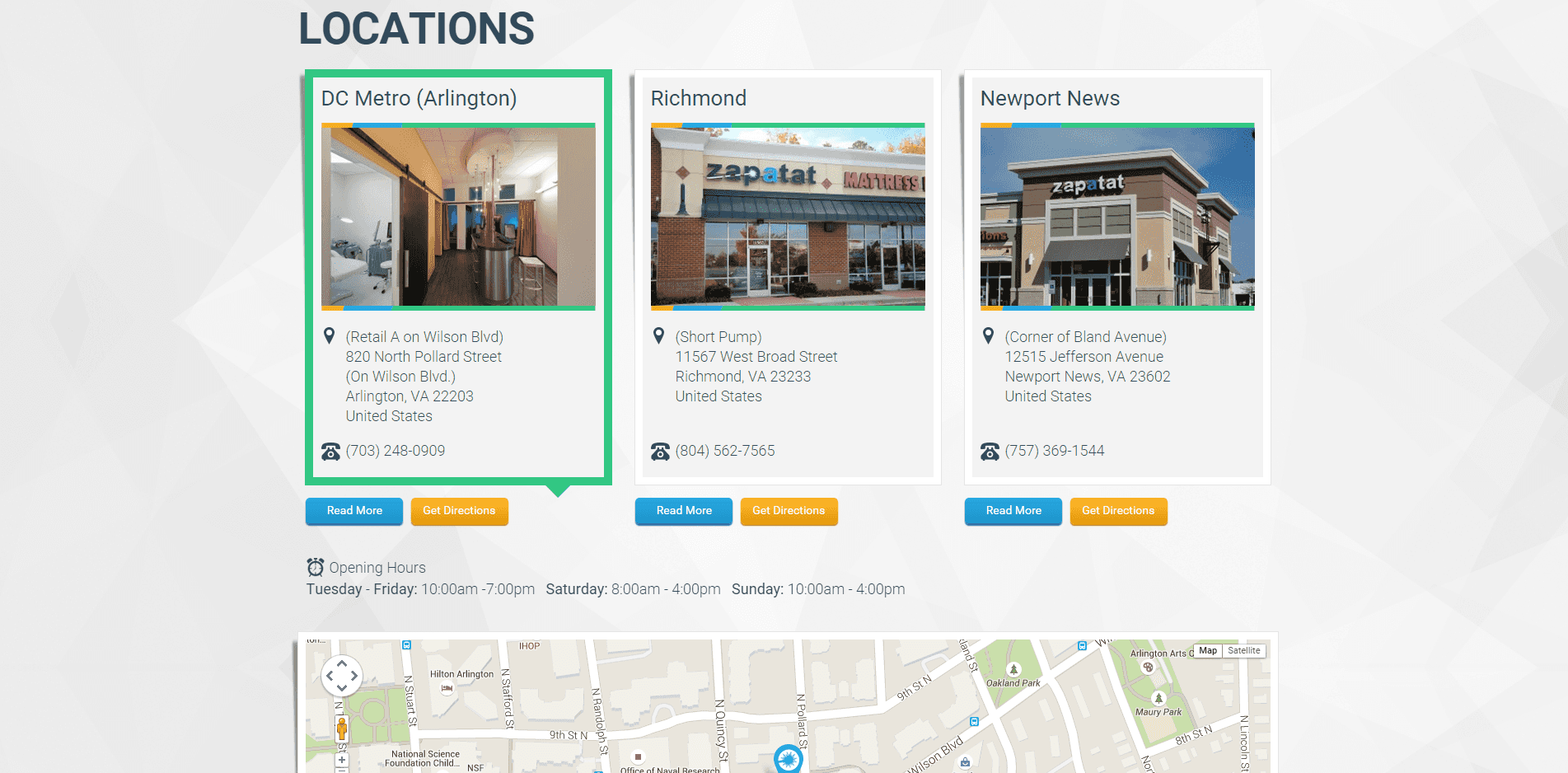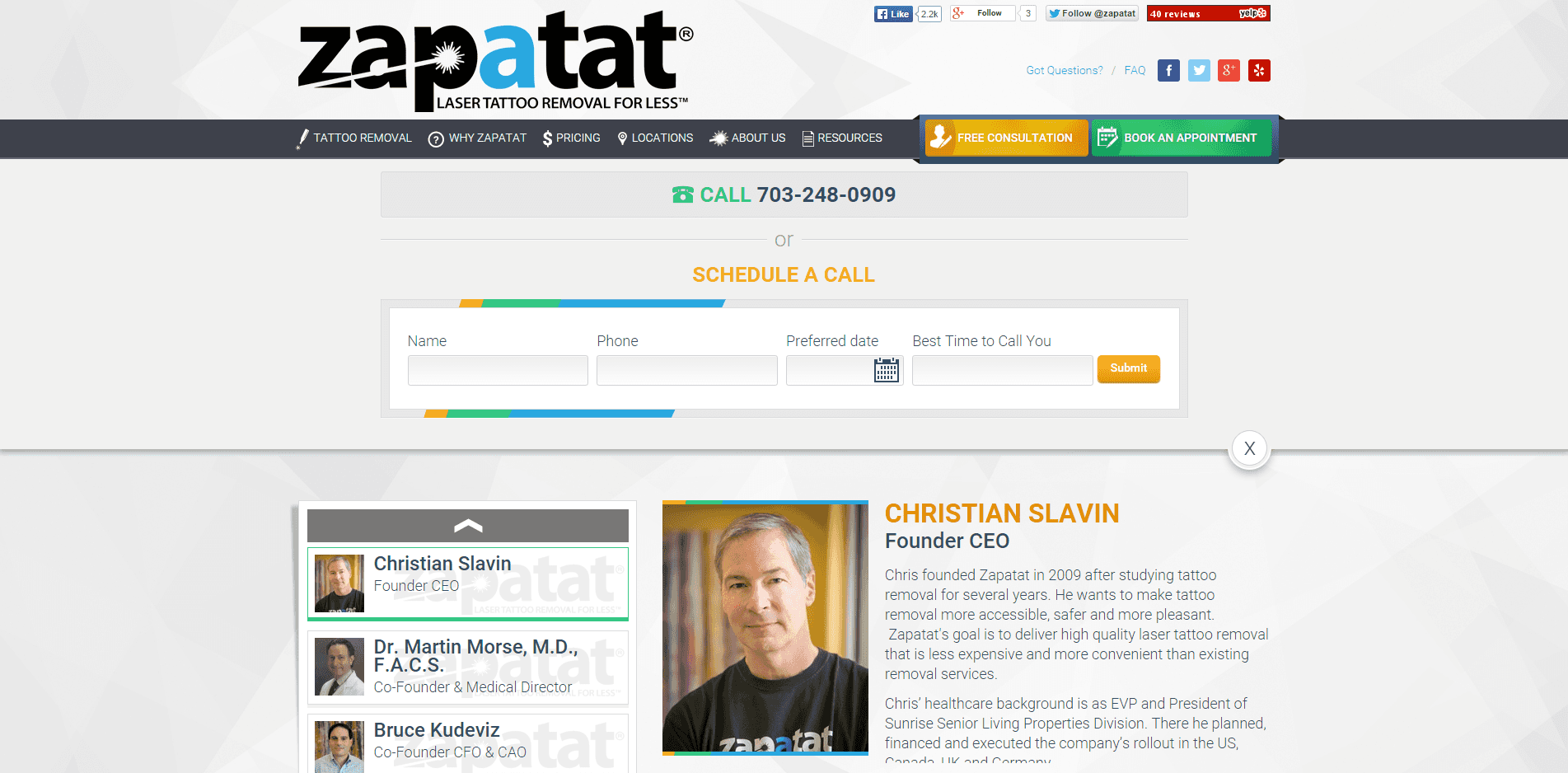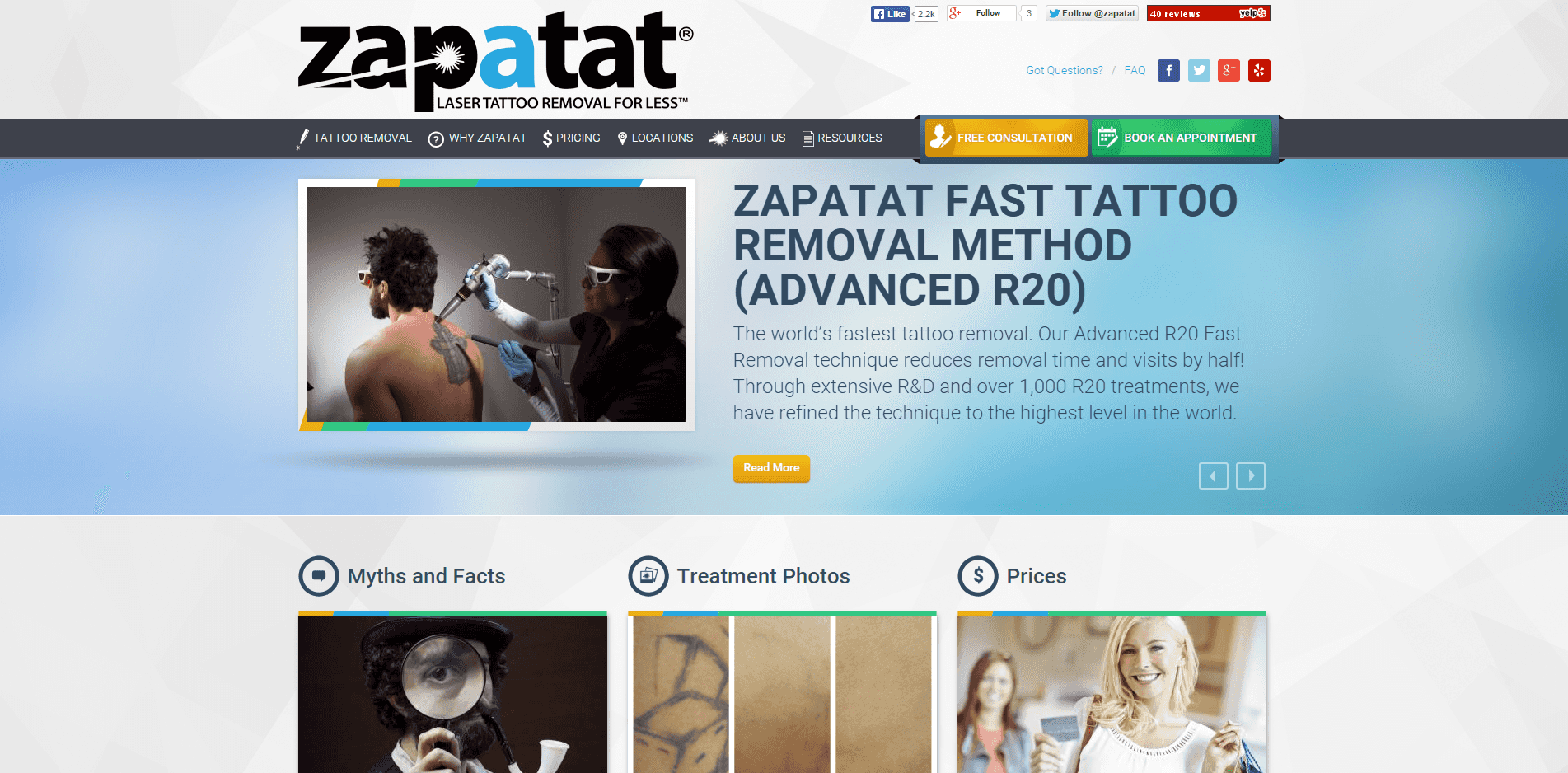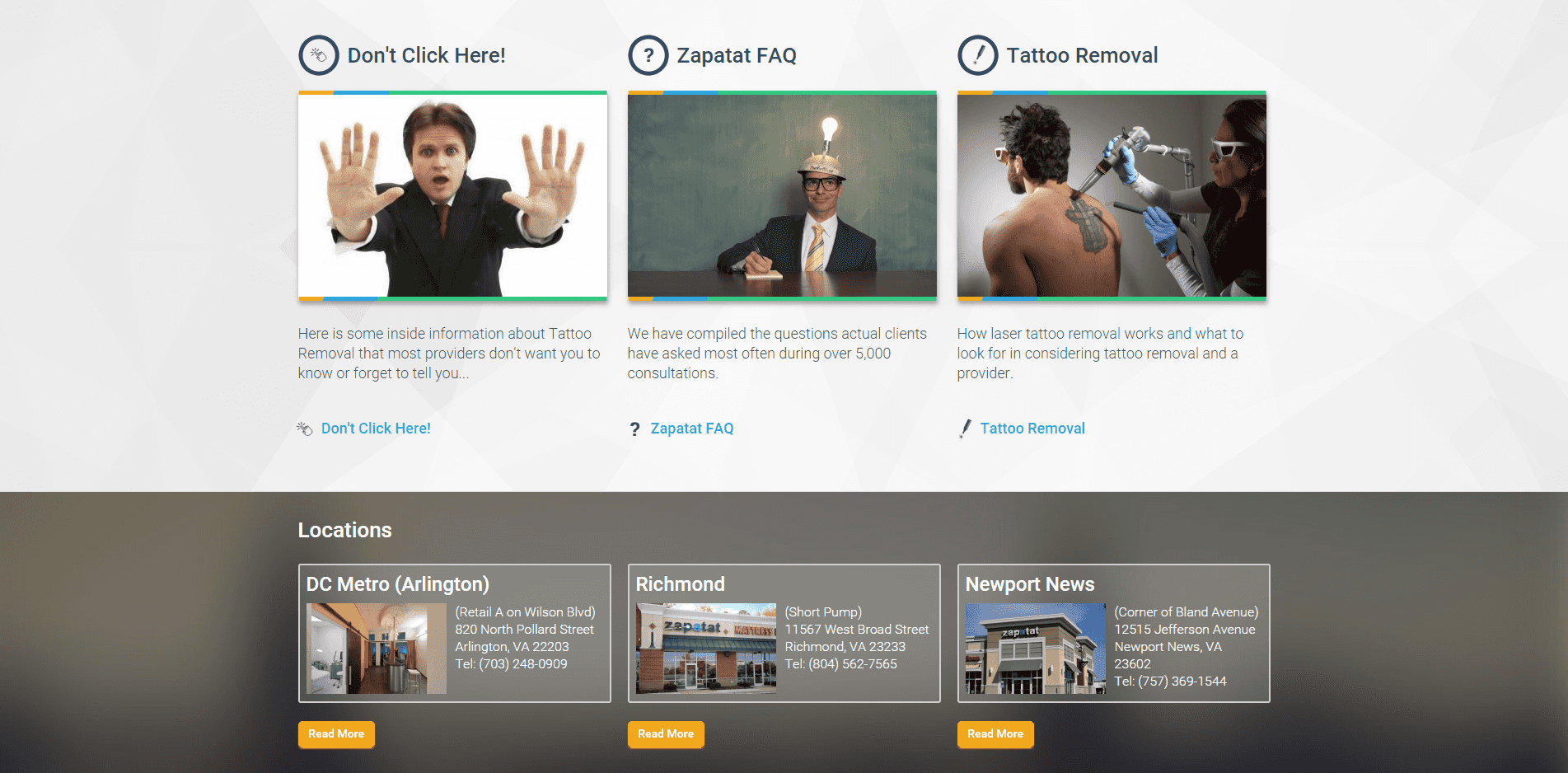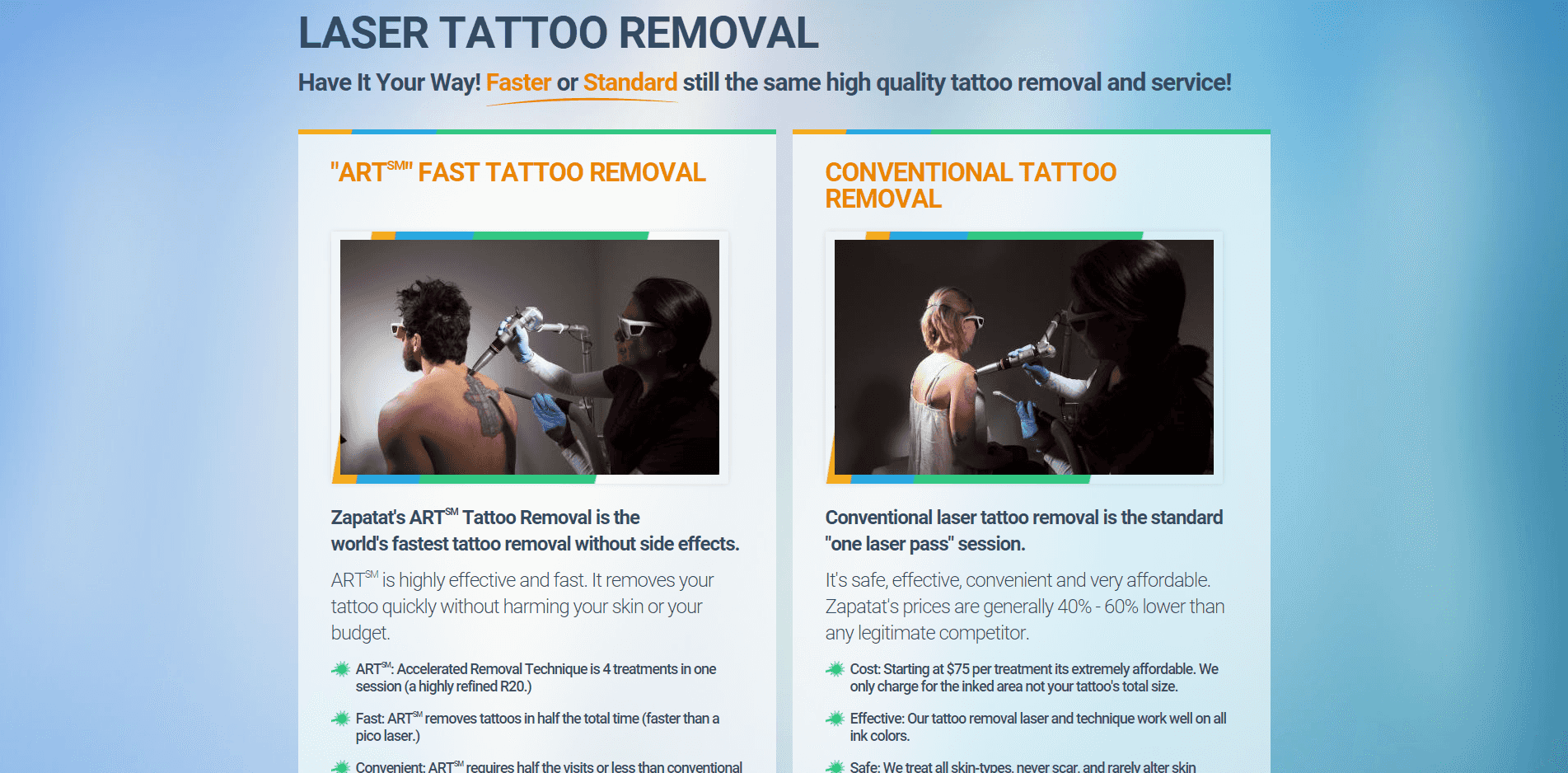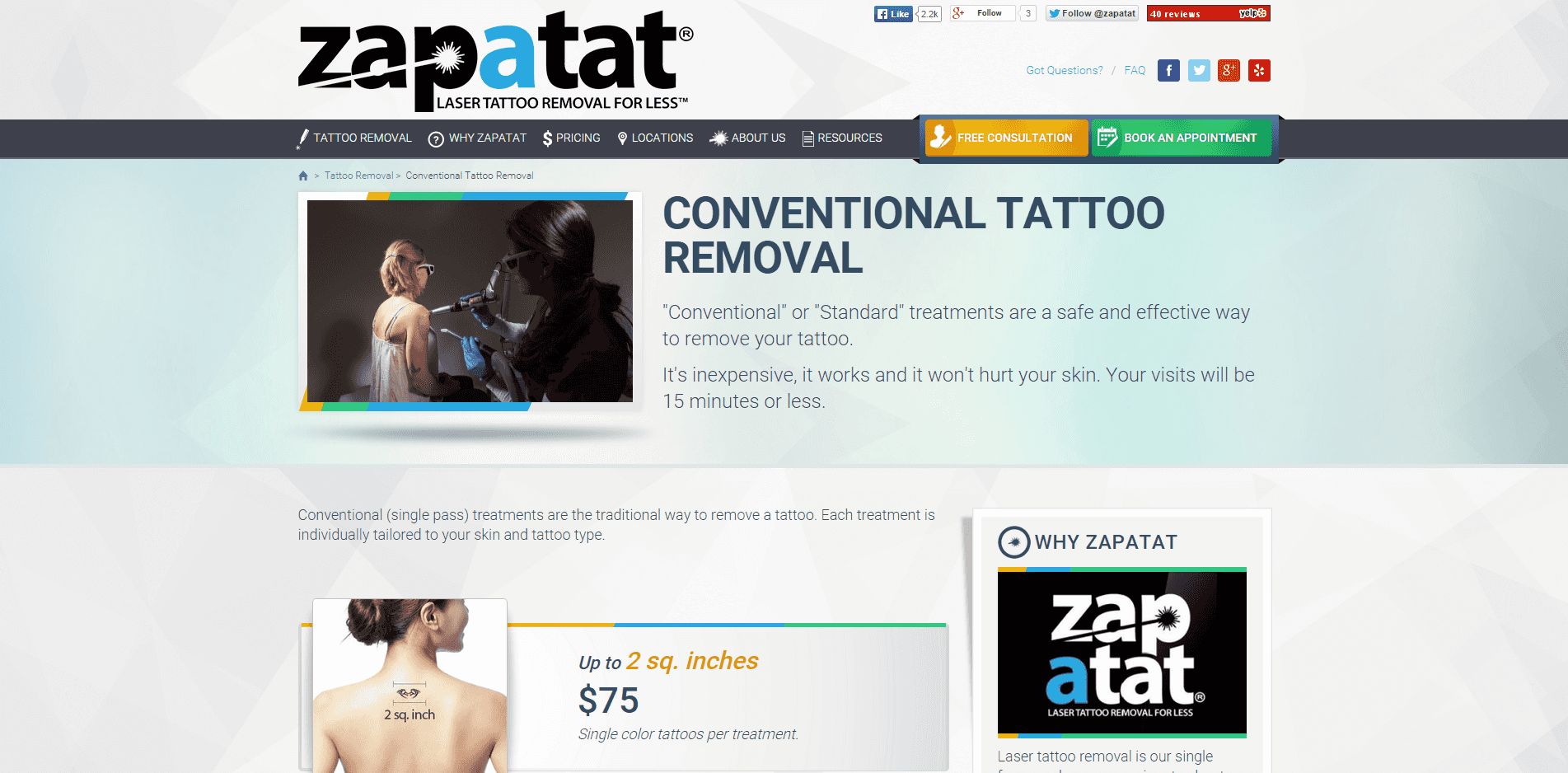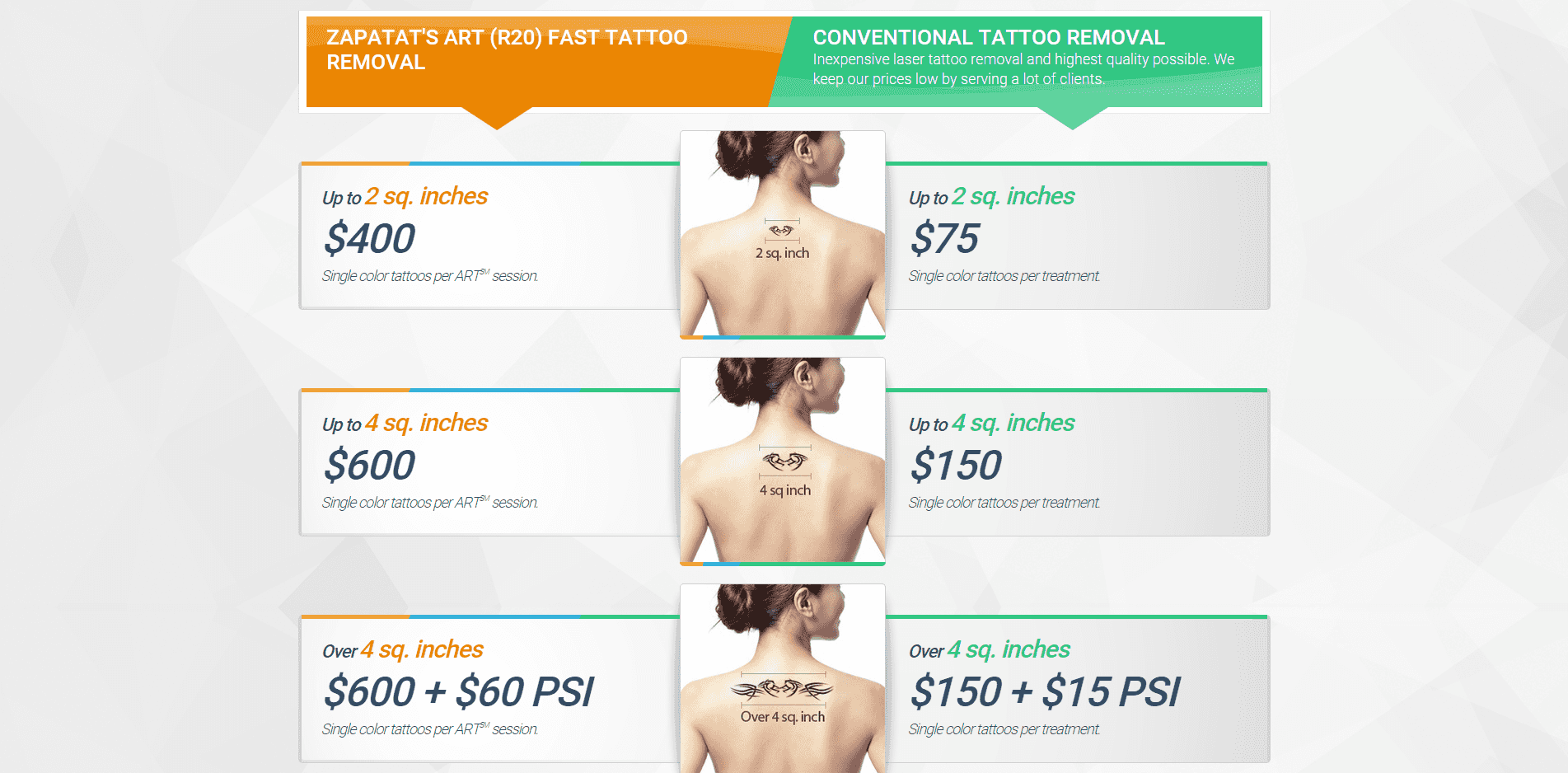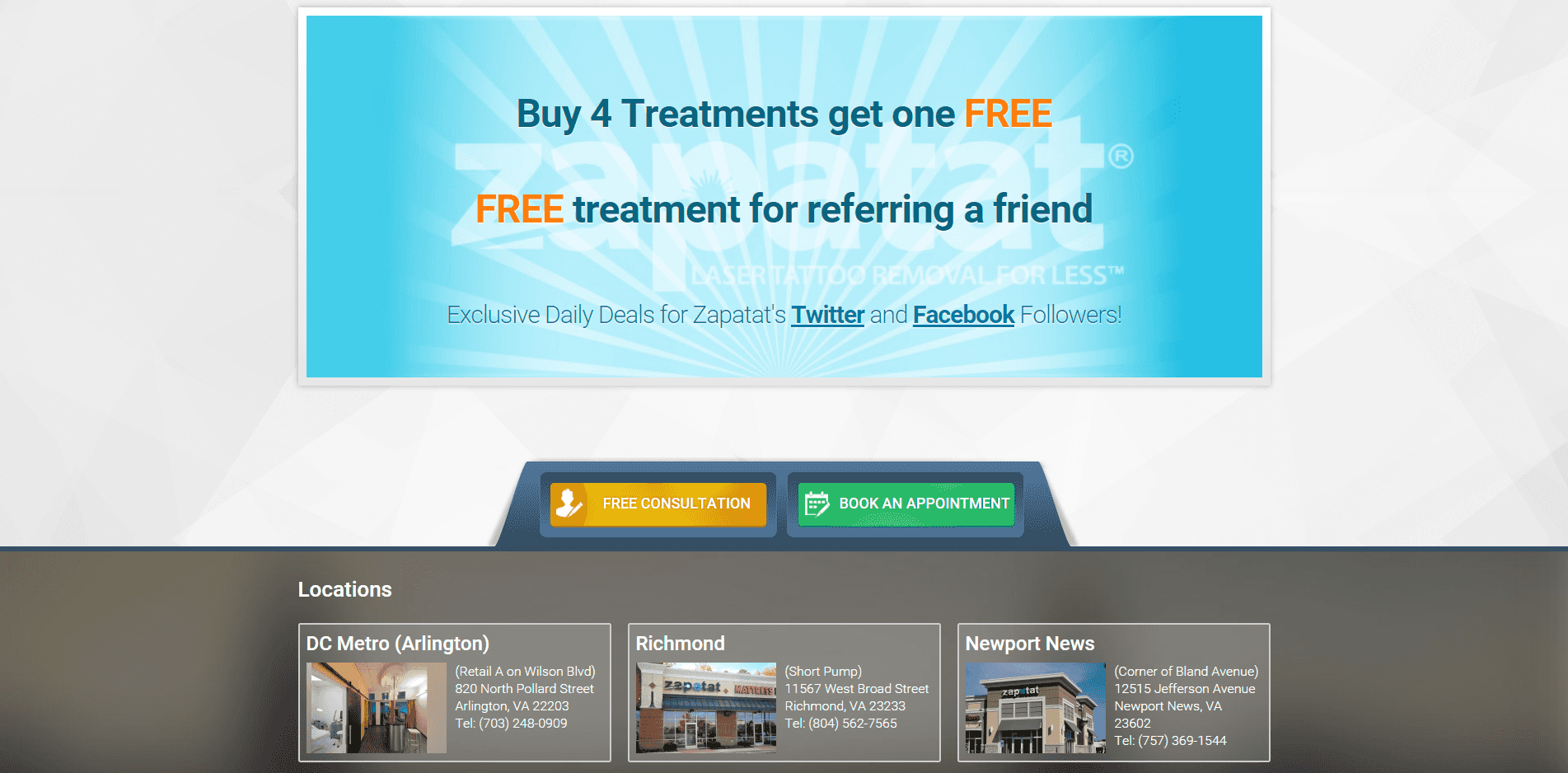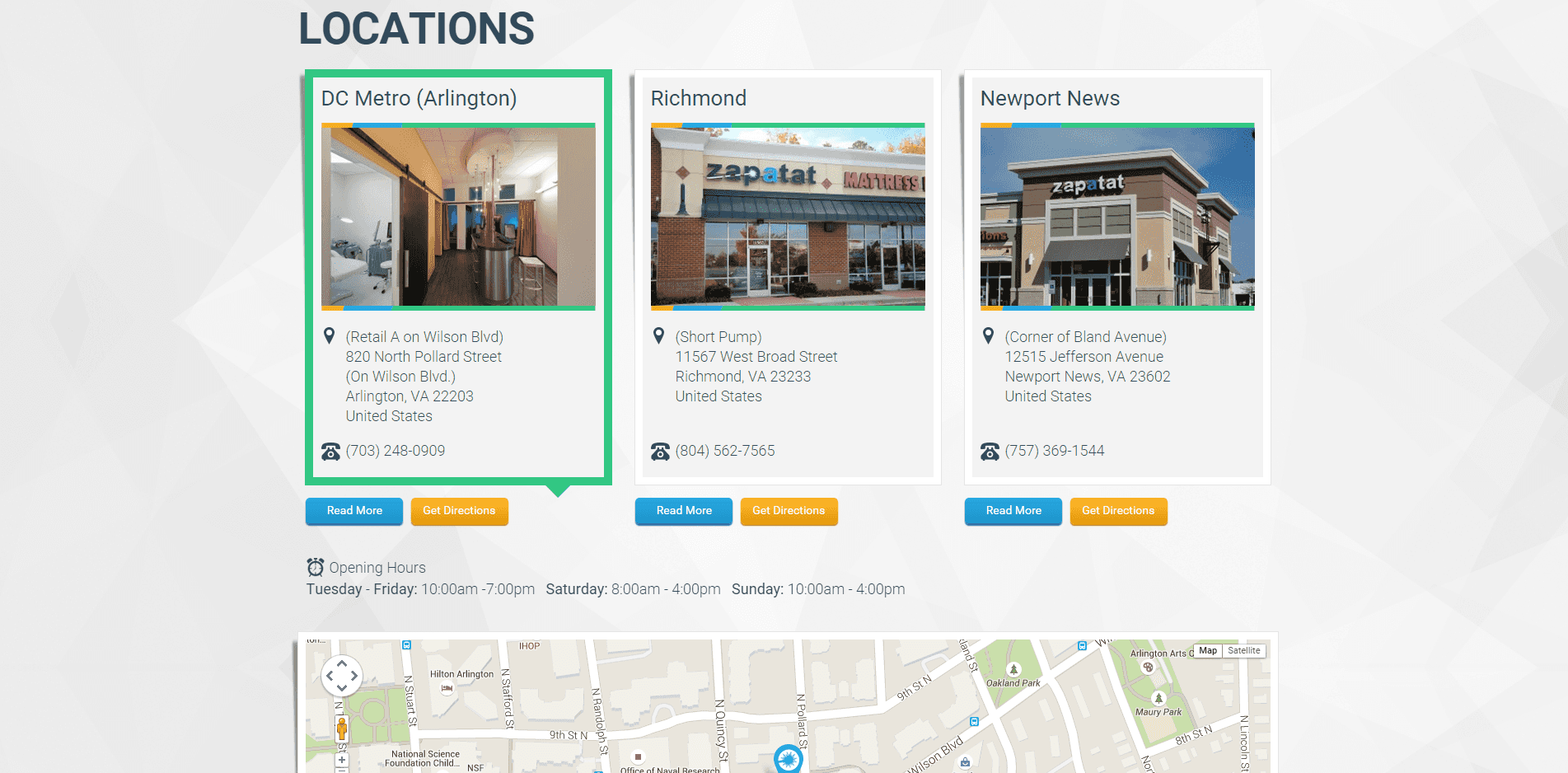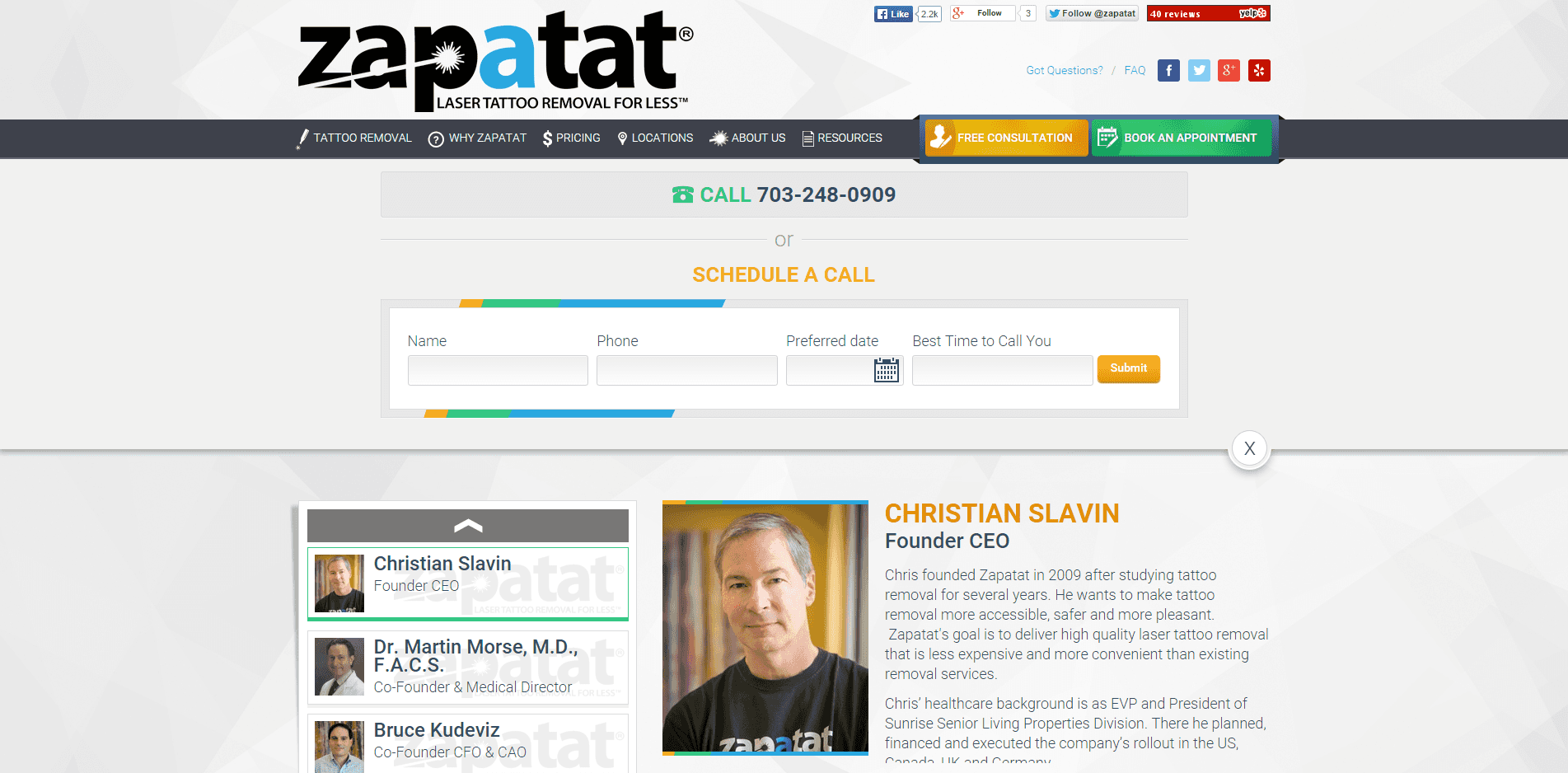 Zapatat needed to amplify it's web presence, so we turned up their volume.
Problem
Zapatat entered the tattoo removal scene in 2009, when relatively little was known about the service. The goal of the company's first website (created in 2011) was to educate people about the technology and process behind laser tattoo removal, but by 2014 Zapatat's needs had changed drastically. Competition within the industry was increasing and more people knew about the service, so the goal shifted from basic education to demonstrating how Zapatat's trained, expert team is (still) the best around.
The former website didn't just have an information problem, though. It was also outdated and unresponsive, meaning it couldn't be easily viewed on mobile devices. Zapatat needed a fresh new website, with easy-to-use features that could be updated, edited, and managed internally.
Action
Zapatat needed a fresh new website, with easy-to-use features that could be updated, edited, and managed internally. The new website's entire concept was to be based around comparisons. Zapatat needed to demonstrate how their technology differed from conventional laser removal options, showcase before and after photos, and demonstrate the differences in pricing based on tattoo size. With those marching orders we developed features that made uploading photos and other content a snap—no extra formatting or coding required!
The website's bold, clean design makes finding what you need a breeze, but that was just the beginning. We also needed to make sure that potential clients could find Zapatat online and that they didn't need to go elsewhere to learn more about tattoo removal. To that effect, we pioneered a multi-faceted online marketing campaign that included SEO, PPC, and content marketing.
Result
To put it simply, the Zapatat brand now shines online. Our team developed and deployed a number of features designed to boost business, including a customized popup that has collected email addresses and phone numbers from thousands of potential clients. Getting in touch with the company couldn't be easier thanks to the Free Consultation form that we built into the header menu—it's definitely more than just a simple contact form!
Here at ActiveMedia, we're all about data, and Zapatat's numbers speak for themselves. Just one month after the new website went live in 2014, visits increased by nearly 165%. By the following year overall traffic was up 293%. Zapatat's cost per converted click also dropped from a monthly average of $120.94, down to $73.03. That 40% drop equals big savings when it comes to converting visitors!
If you like what you see here, get in touch today!
Here's how we've grown our clients' businesses with our useful services.
All
Online Marketing
Web Design & Development
Mobile Application Development