Free Consultation
Let's chat about how we can help your business. No risk, no obligation.
Toll-Free: +1 855-997-9195
PIASCIK
WEBSITE DEVELOPMENT, SEO
Web Design & Development
Online Marketing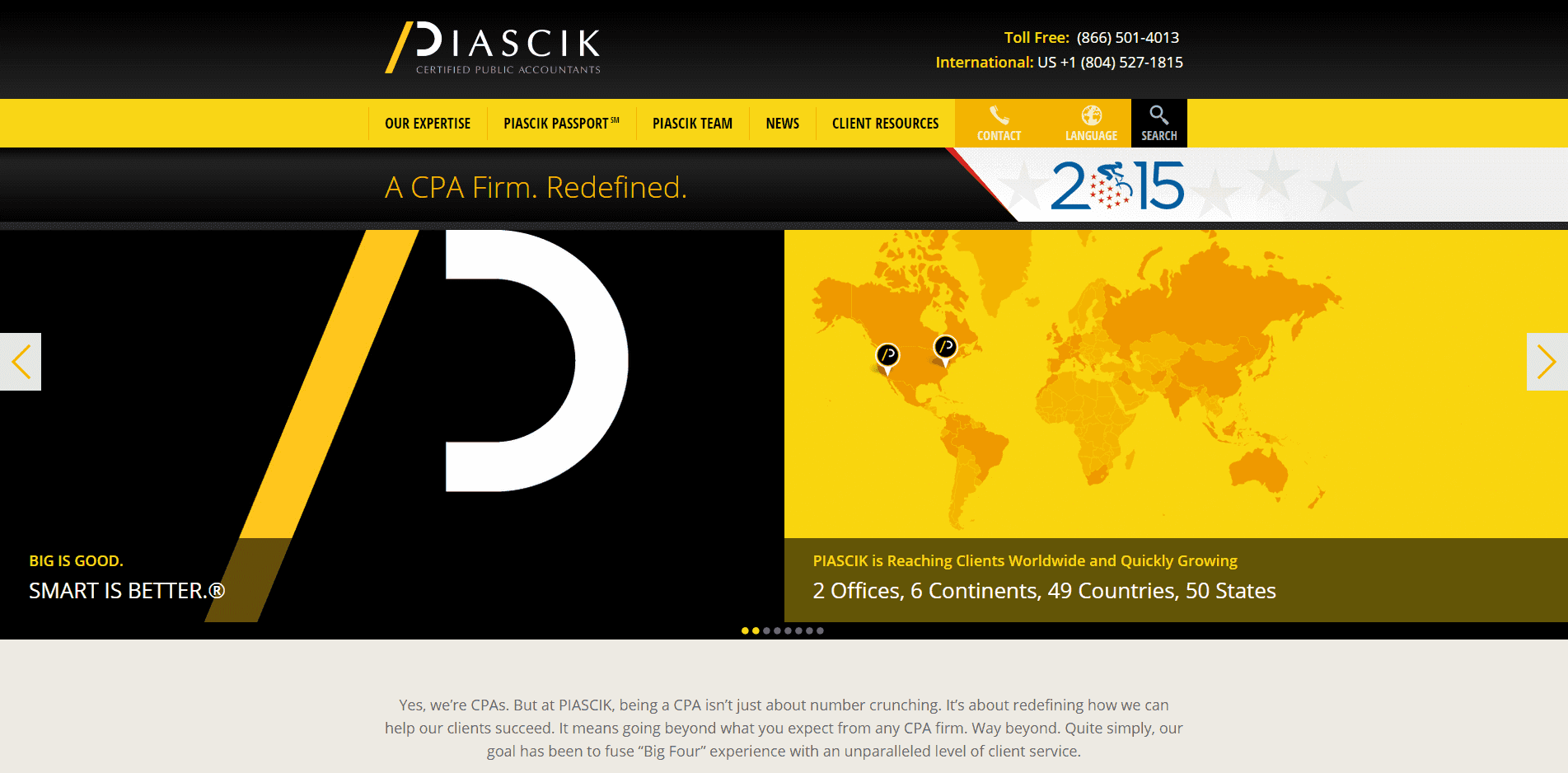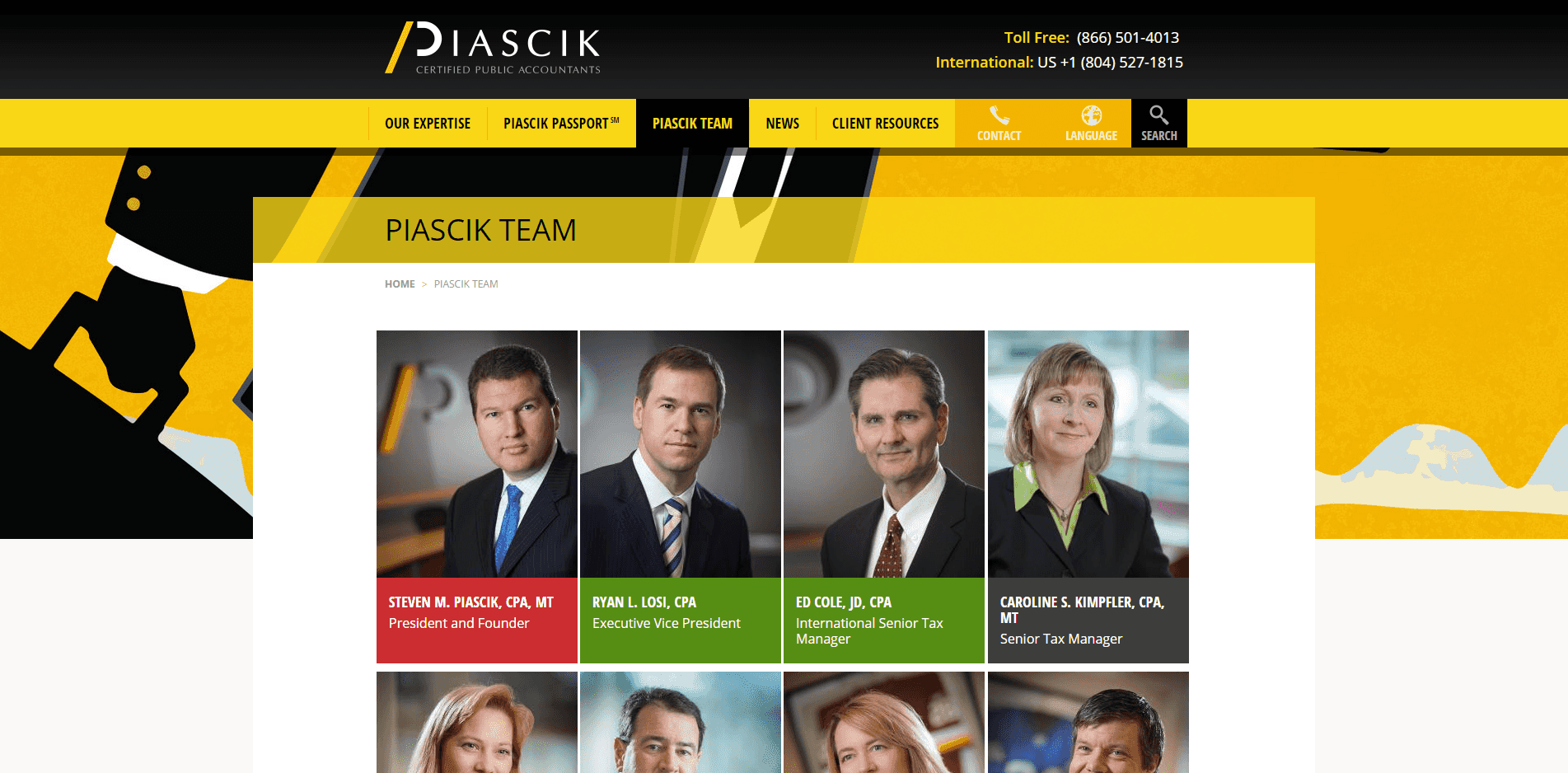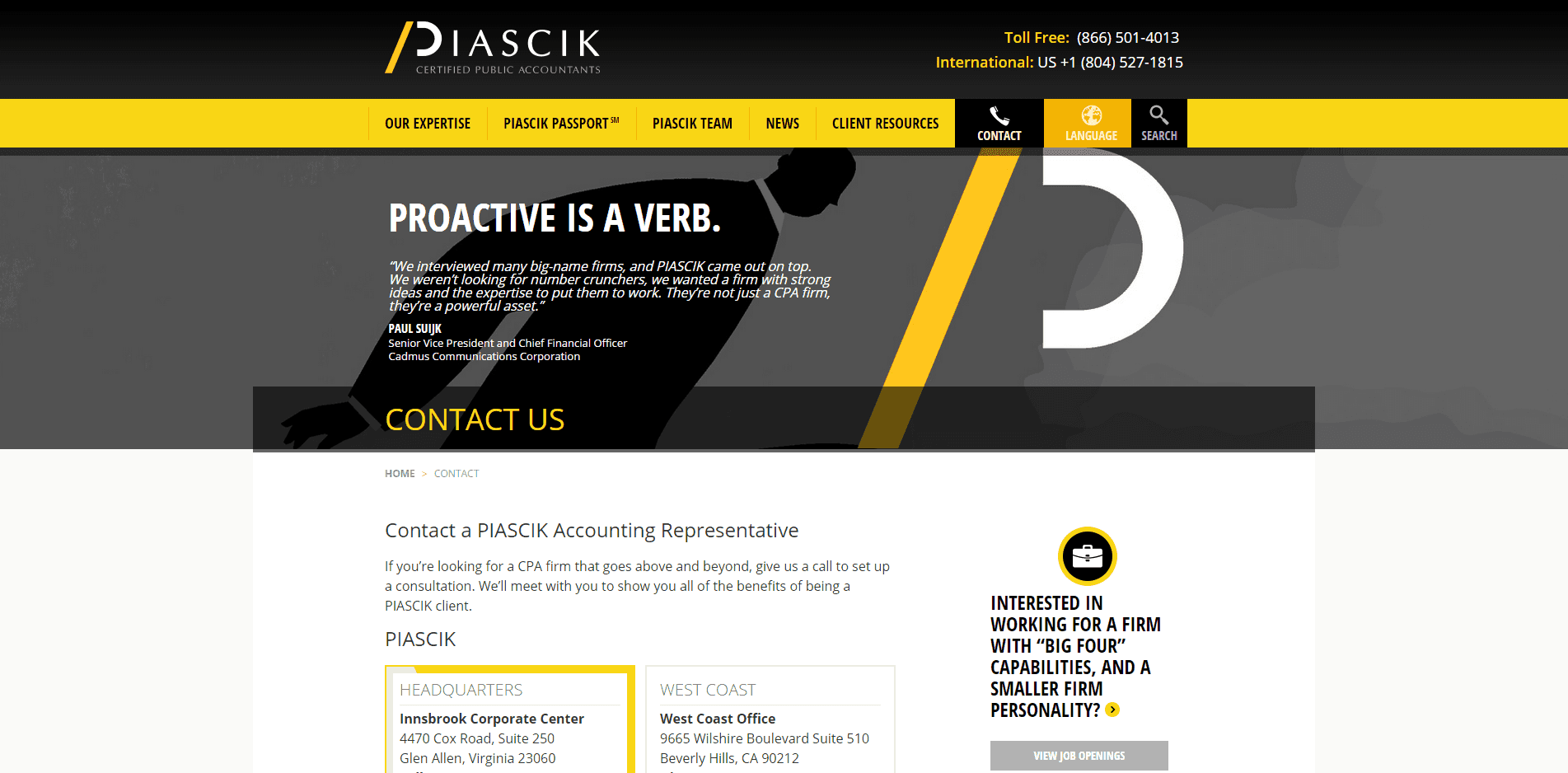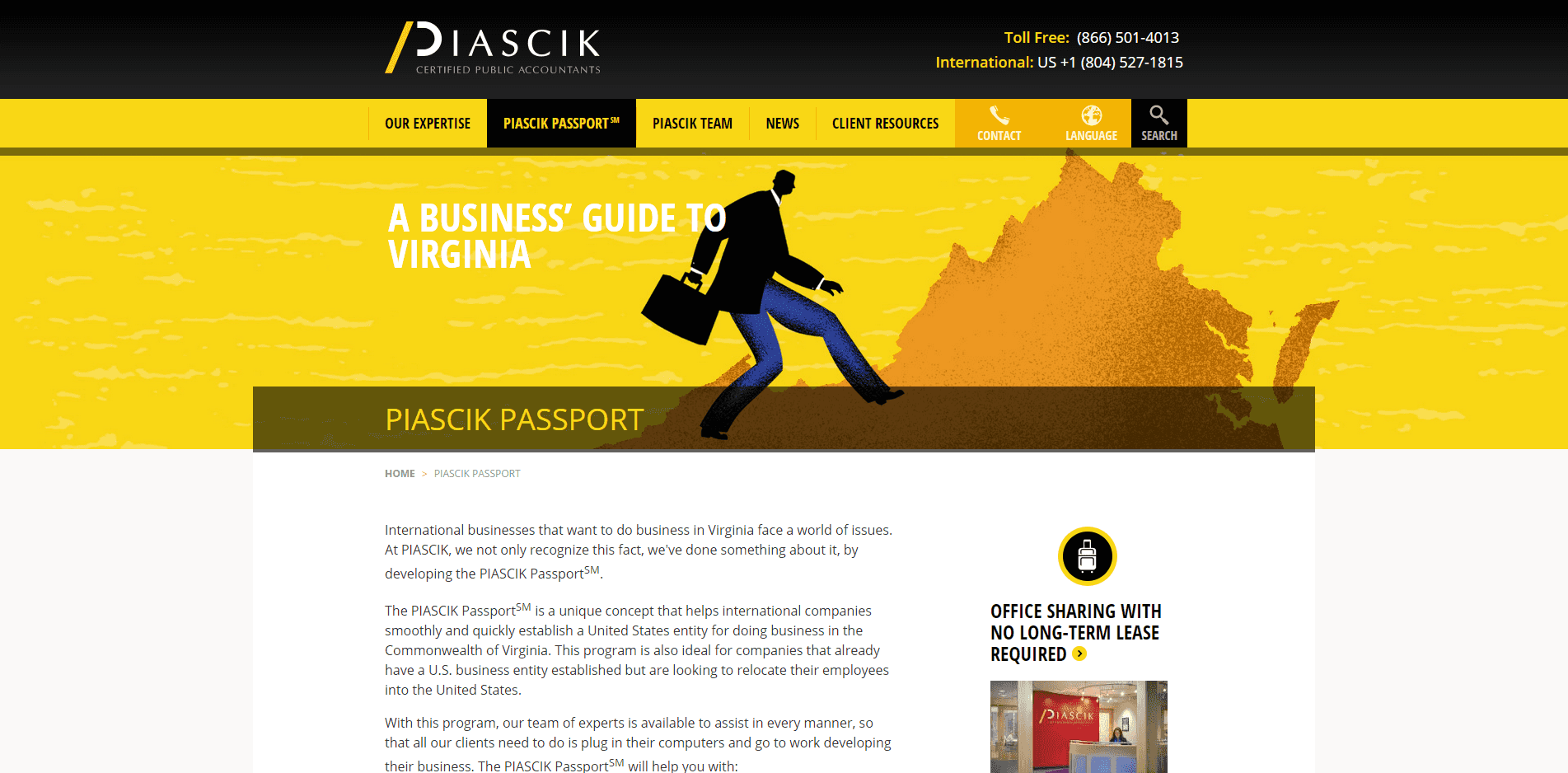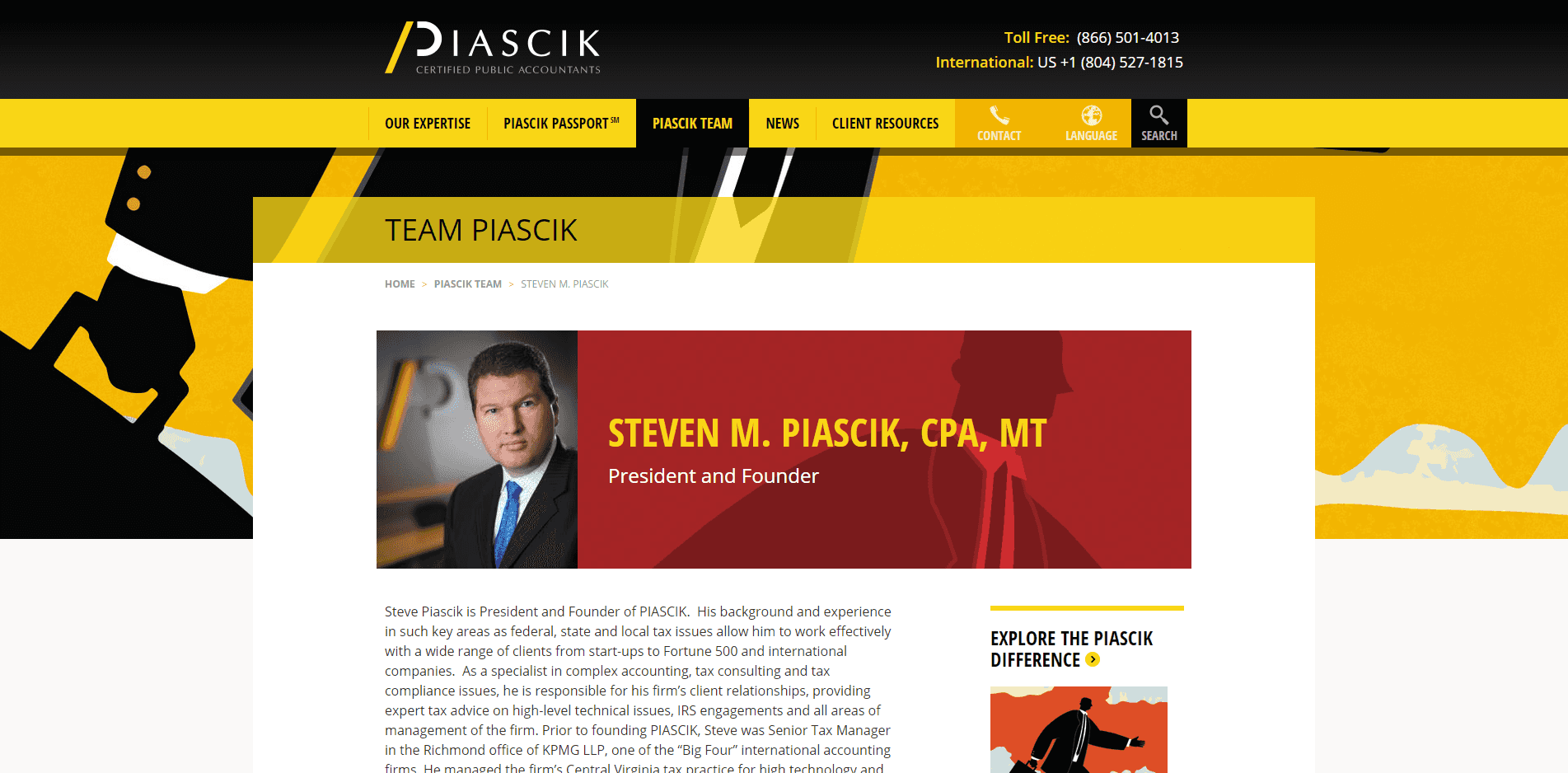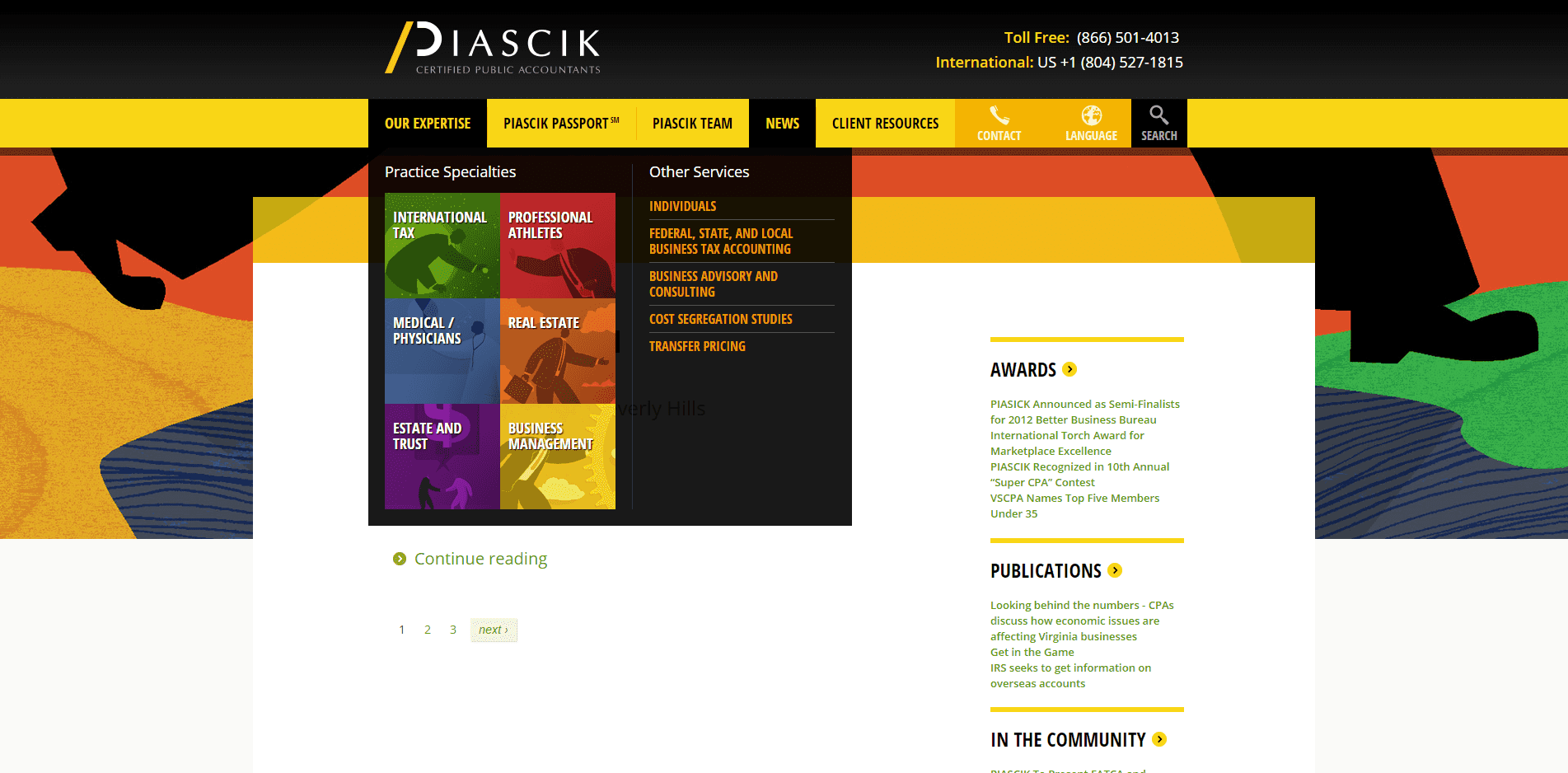 X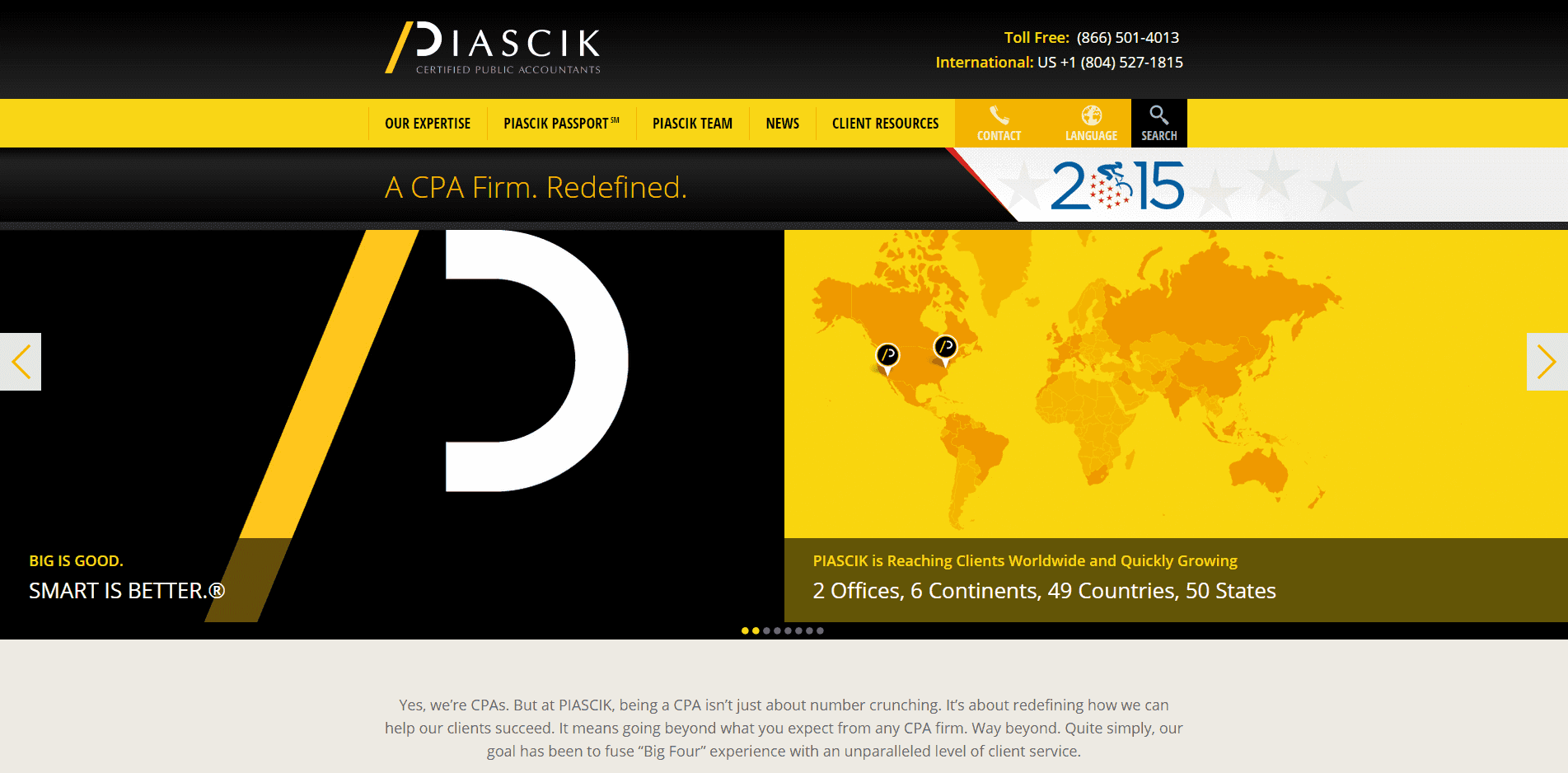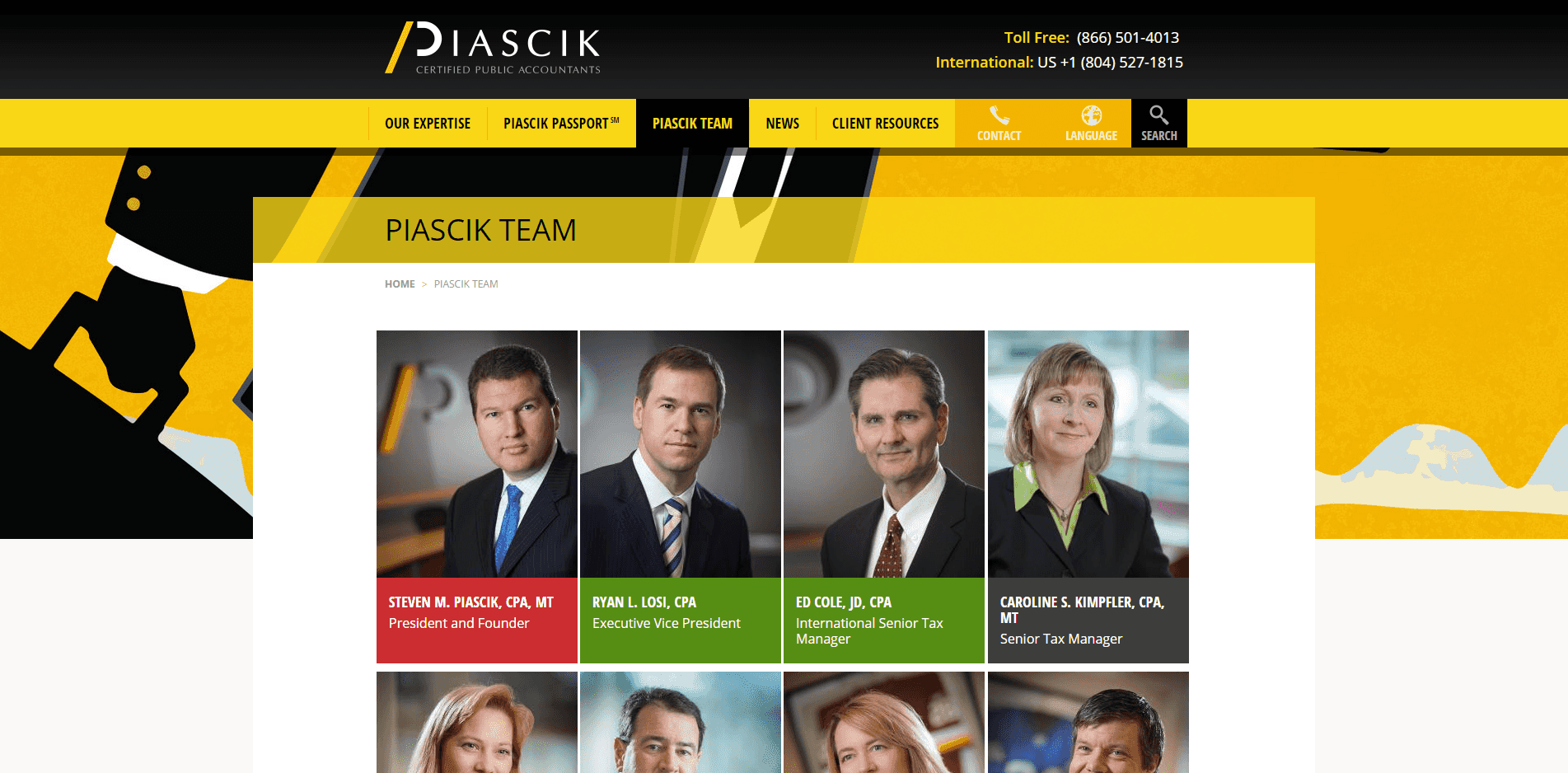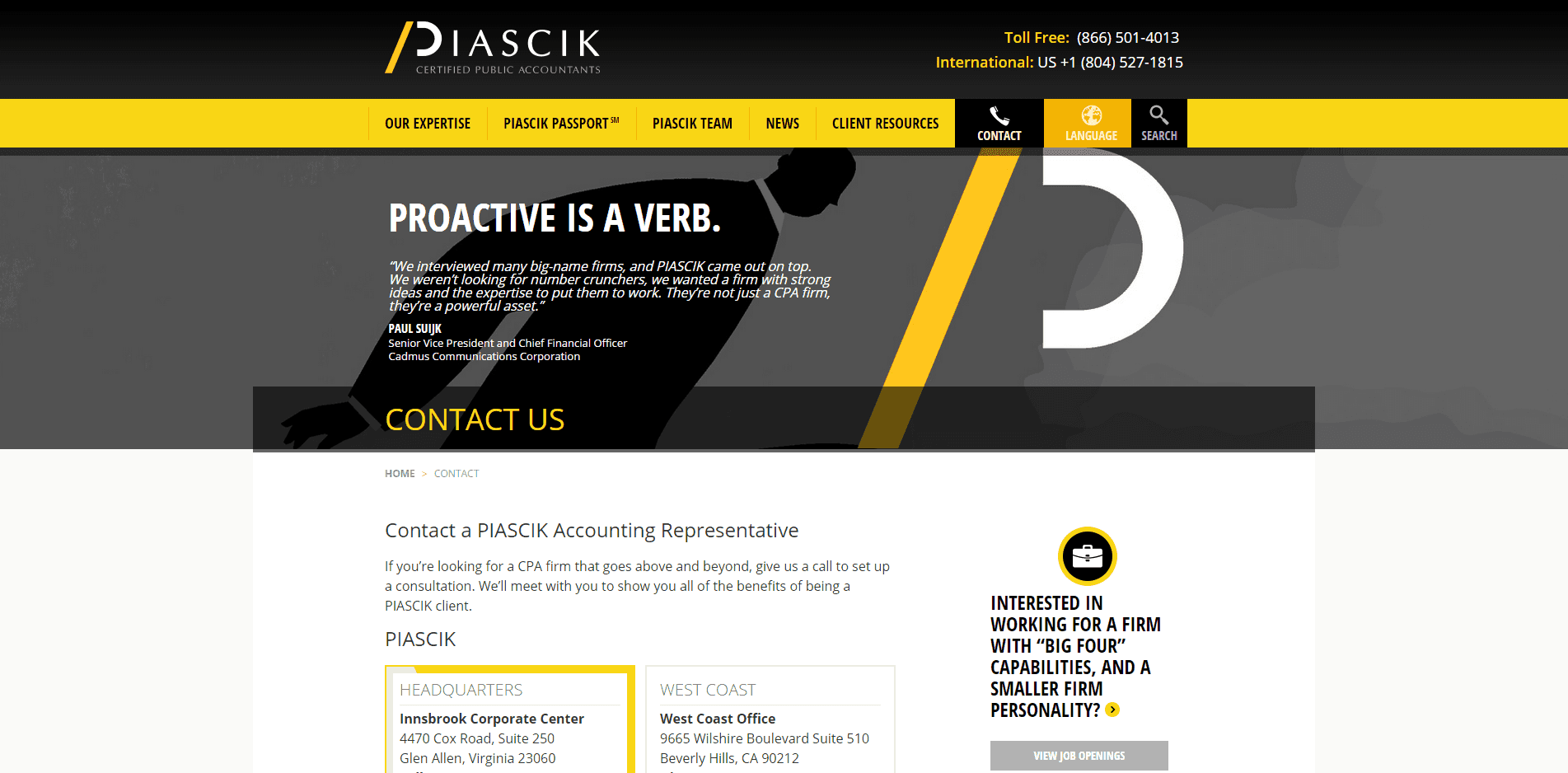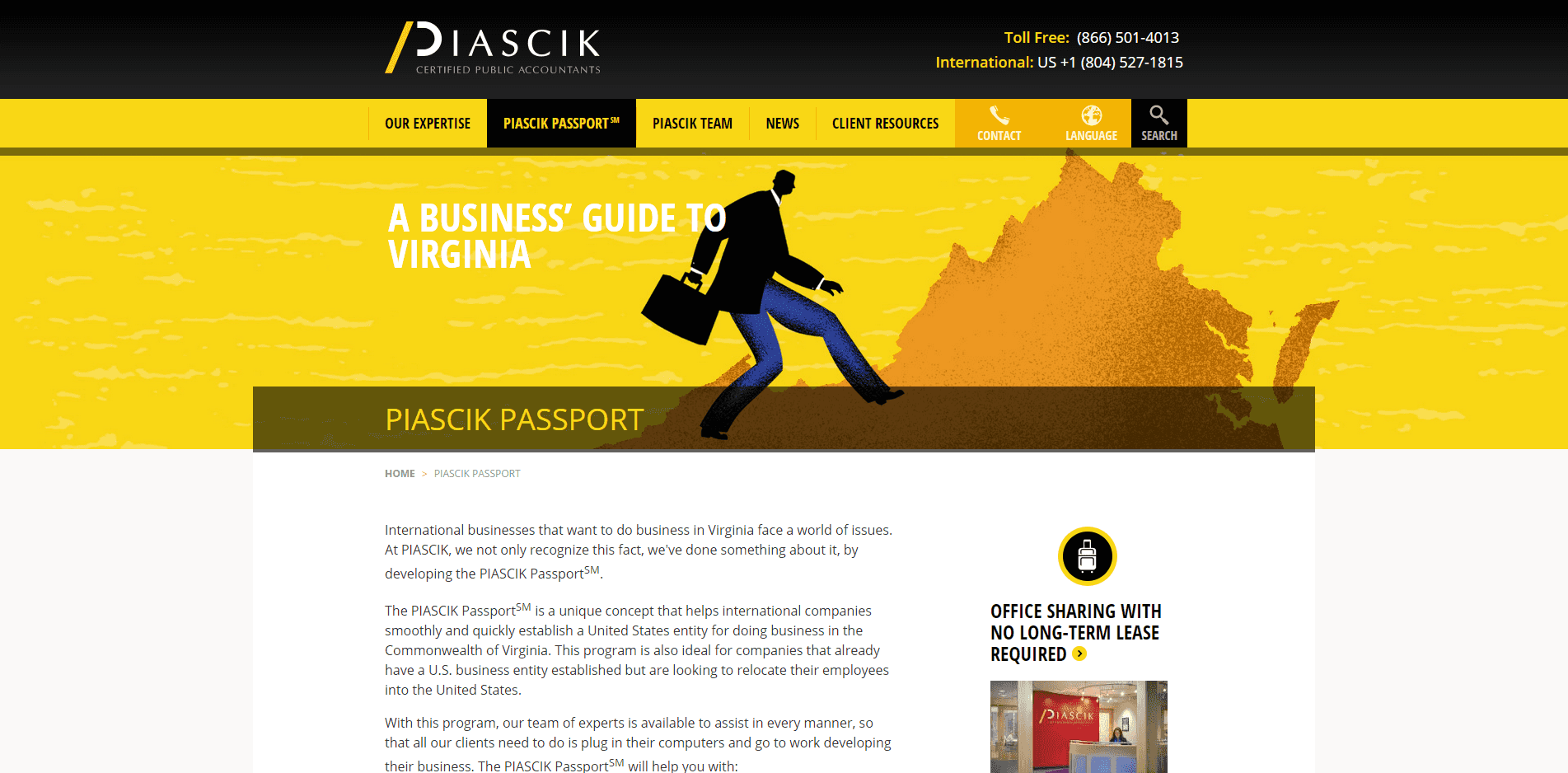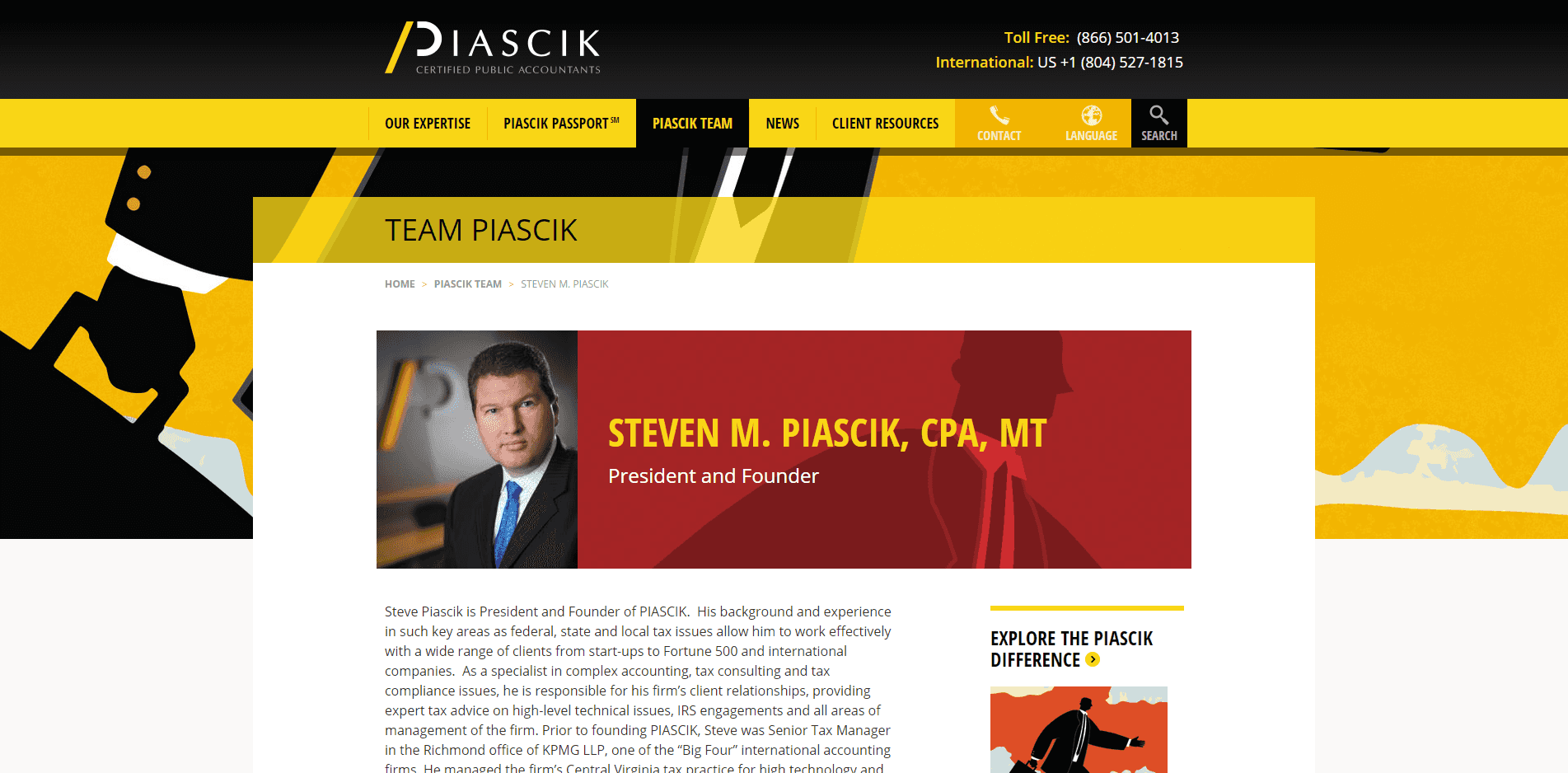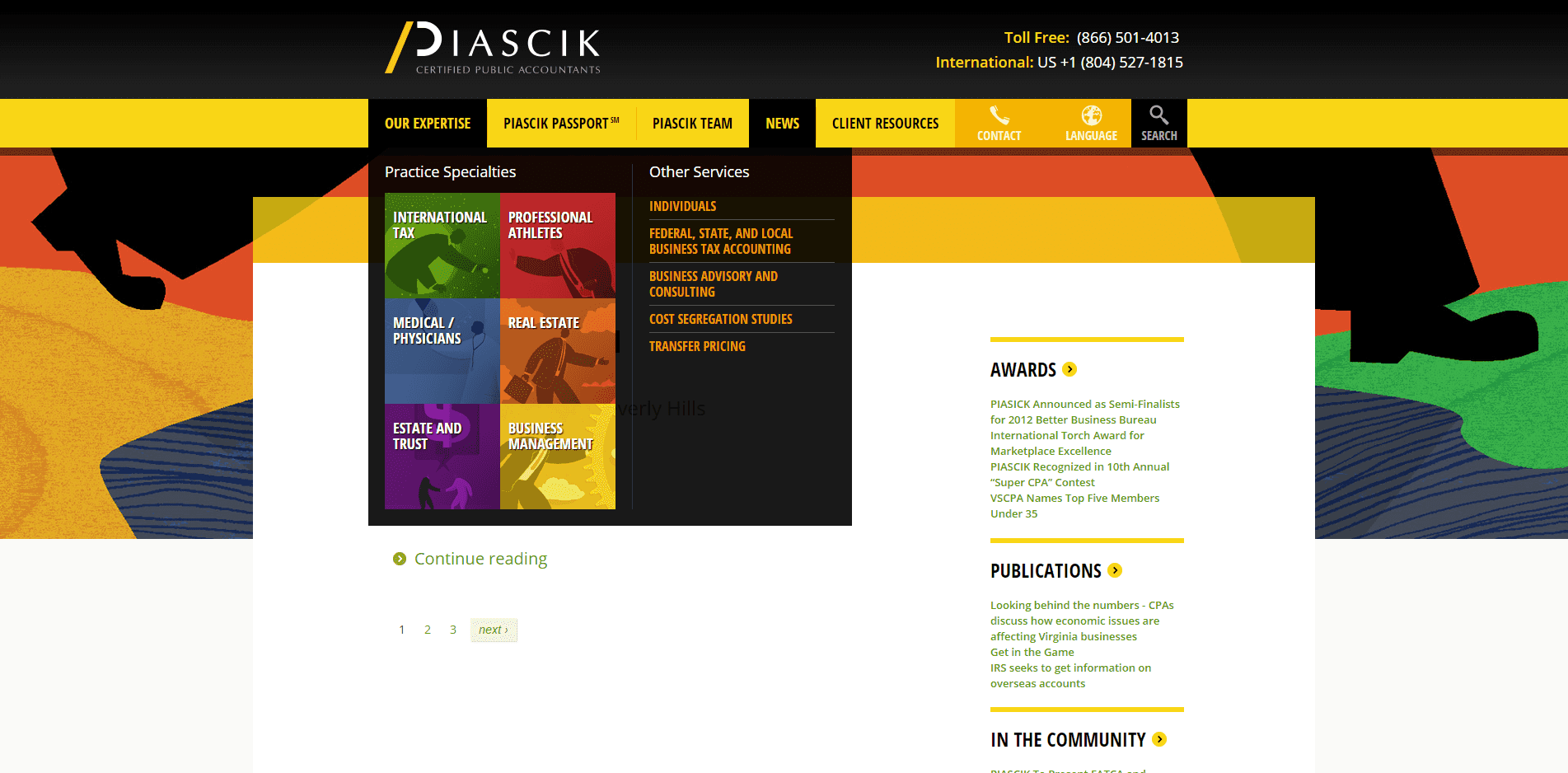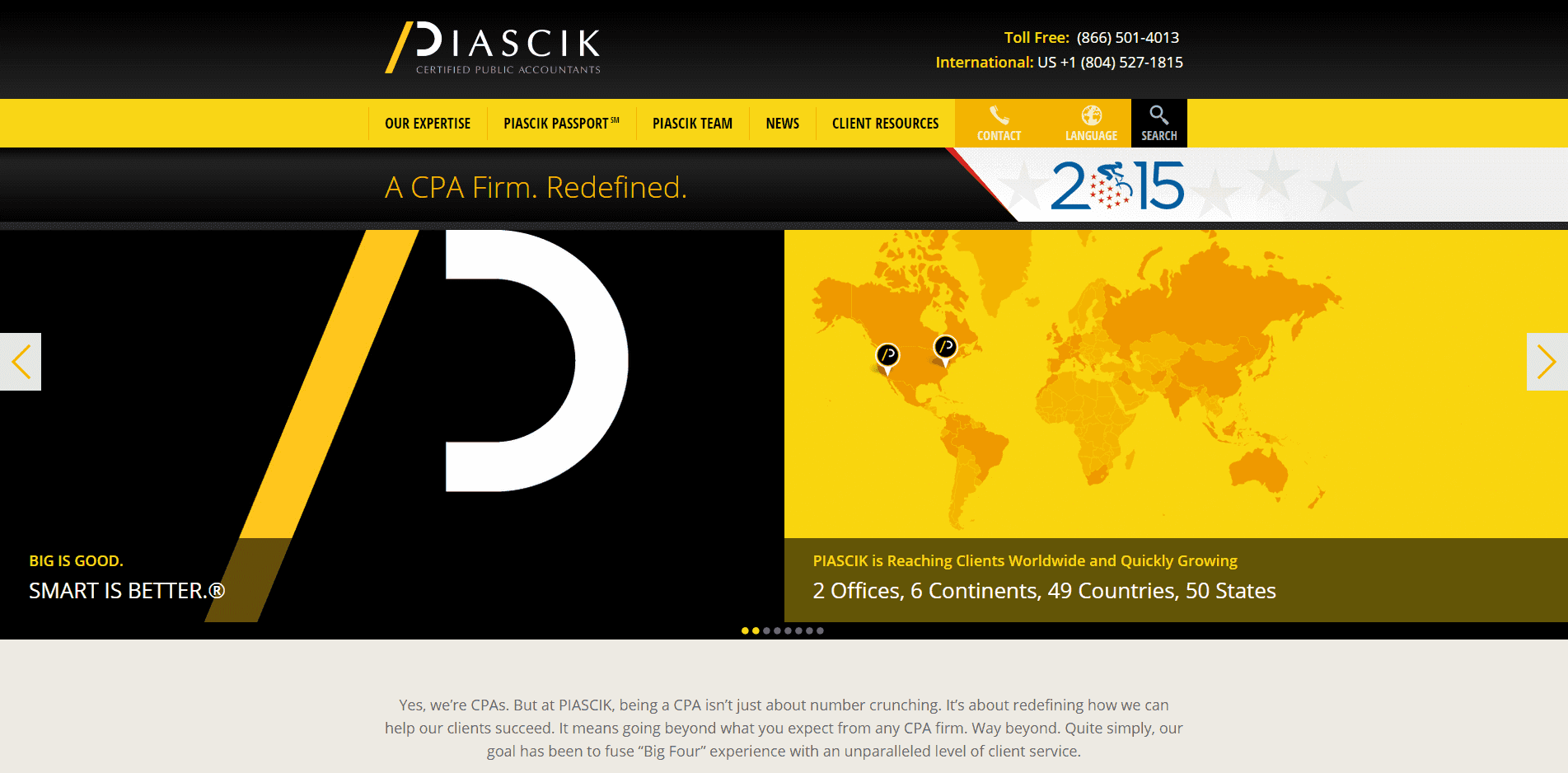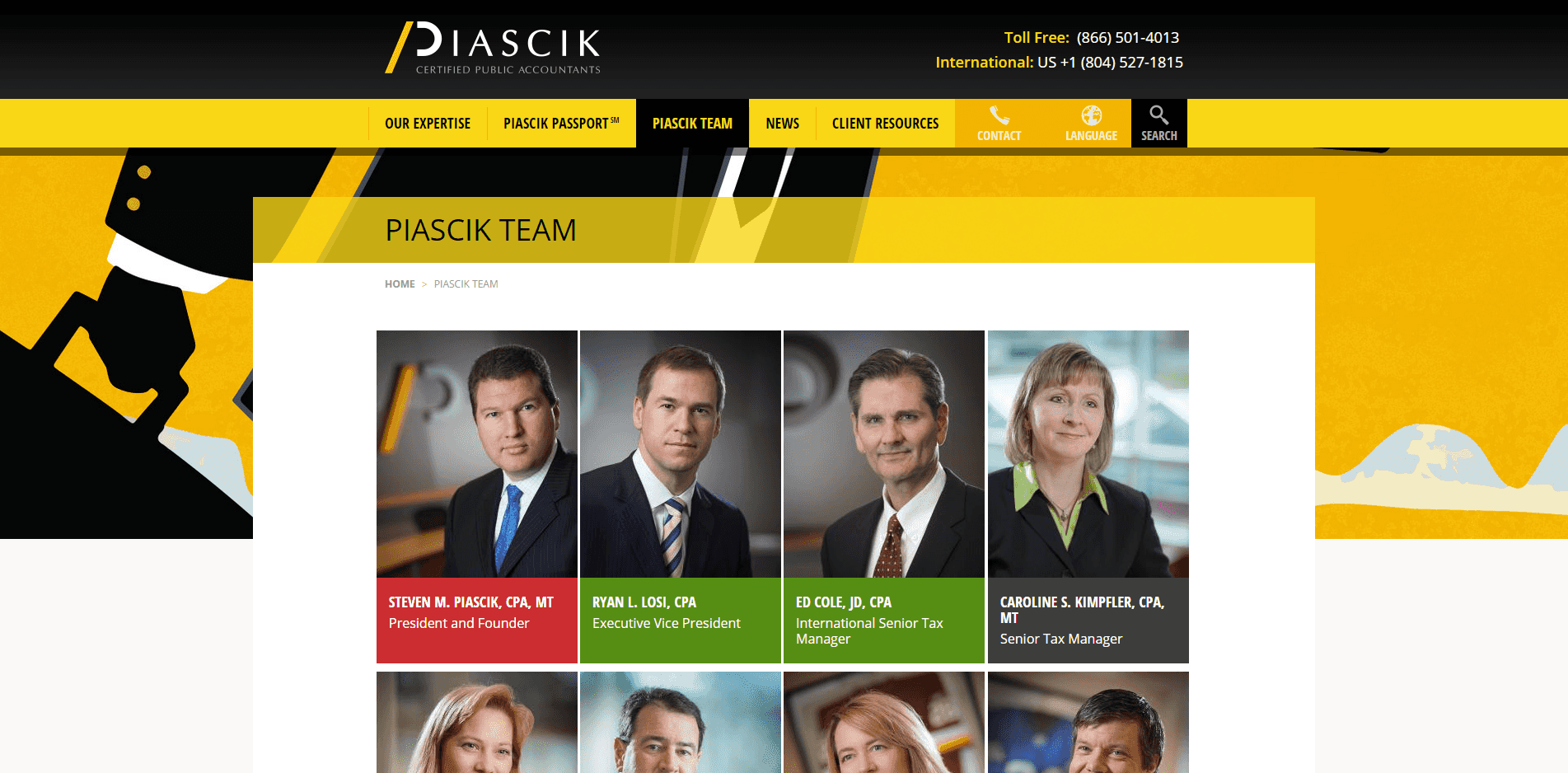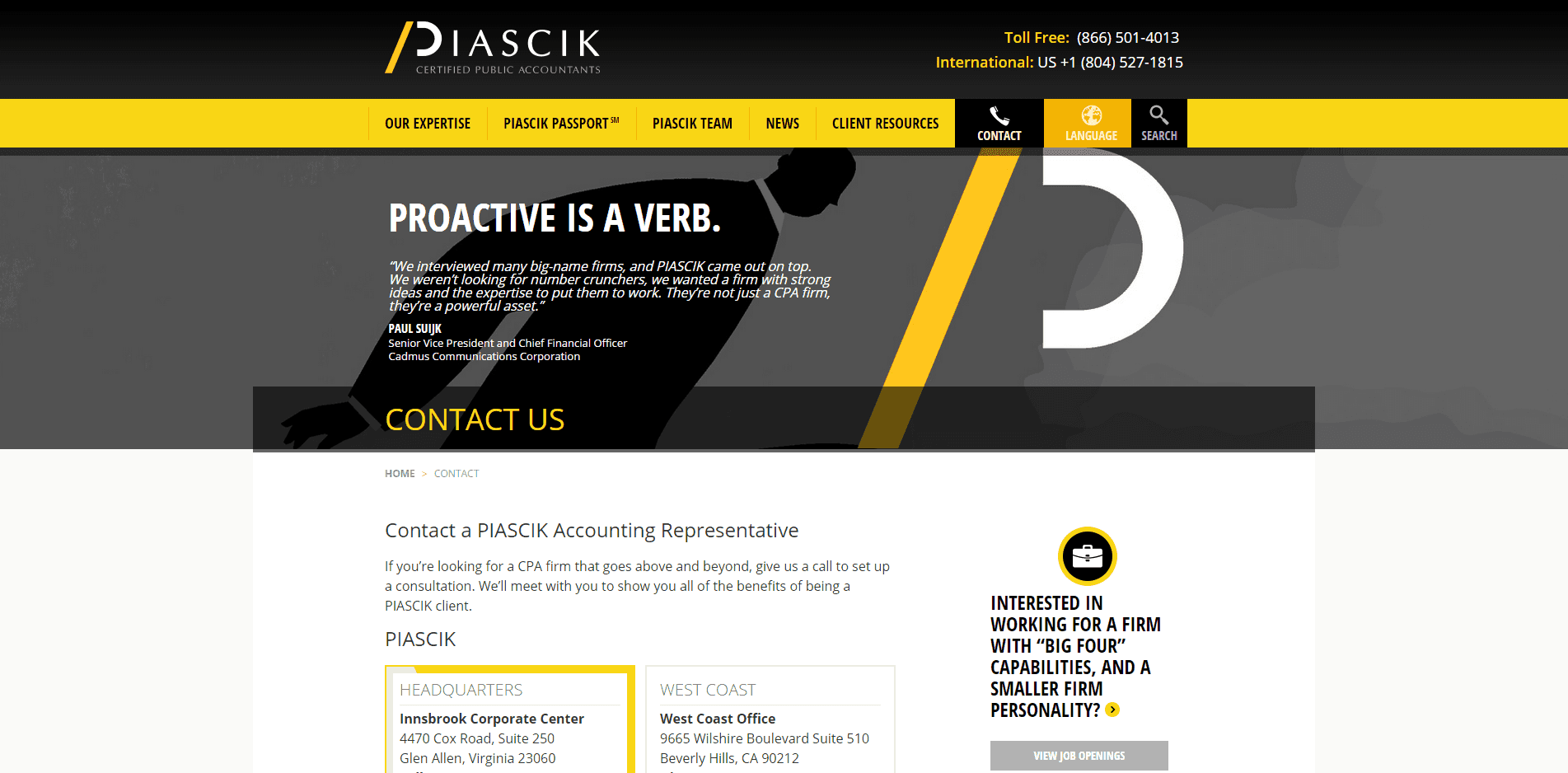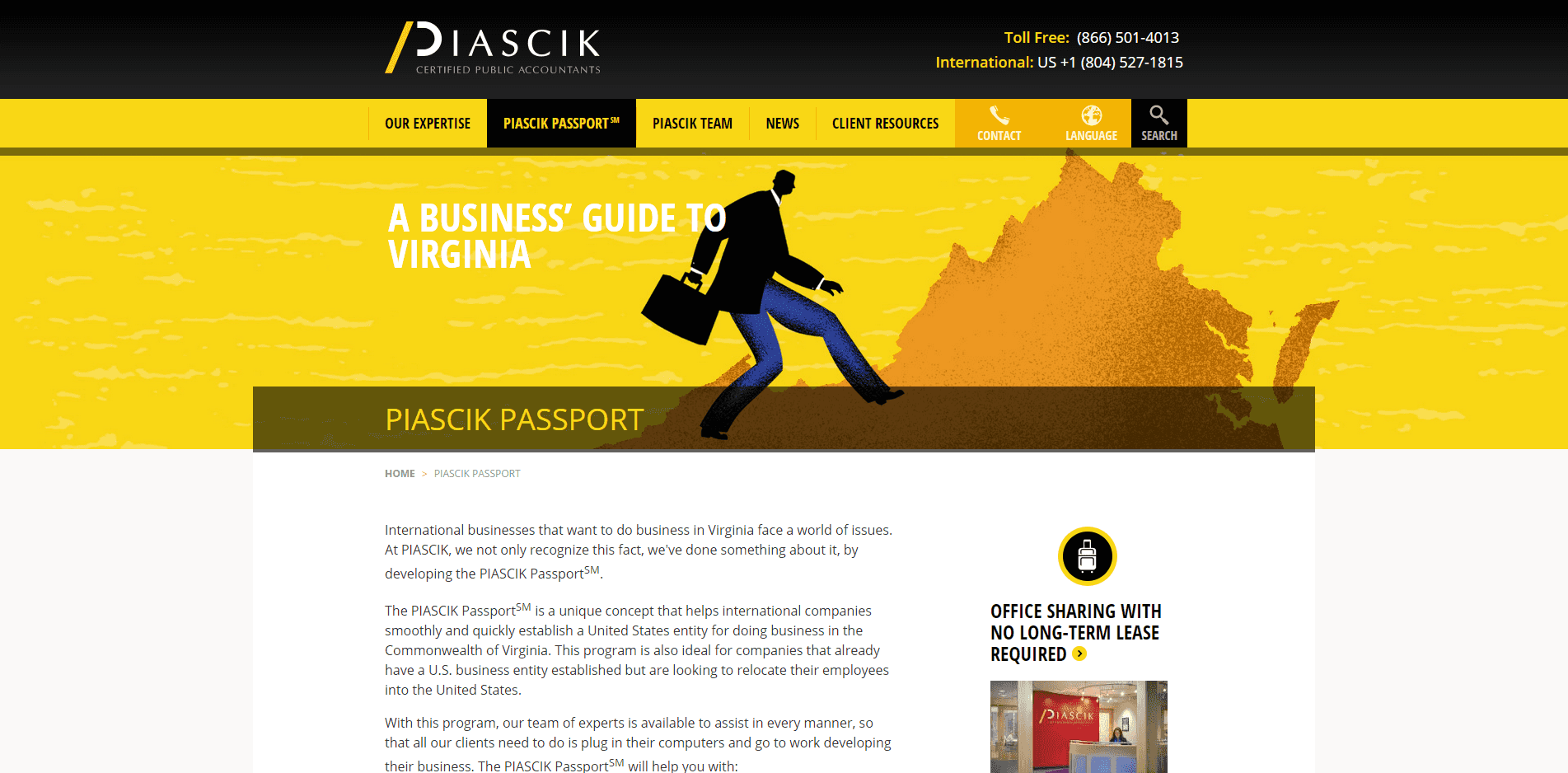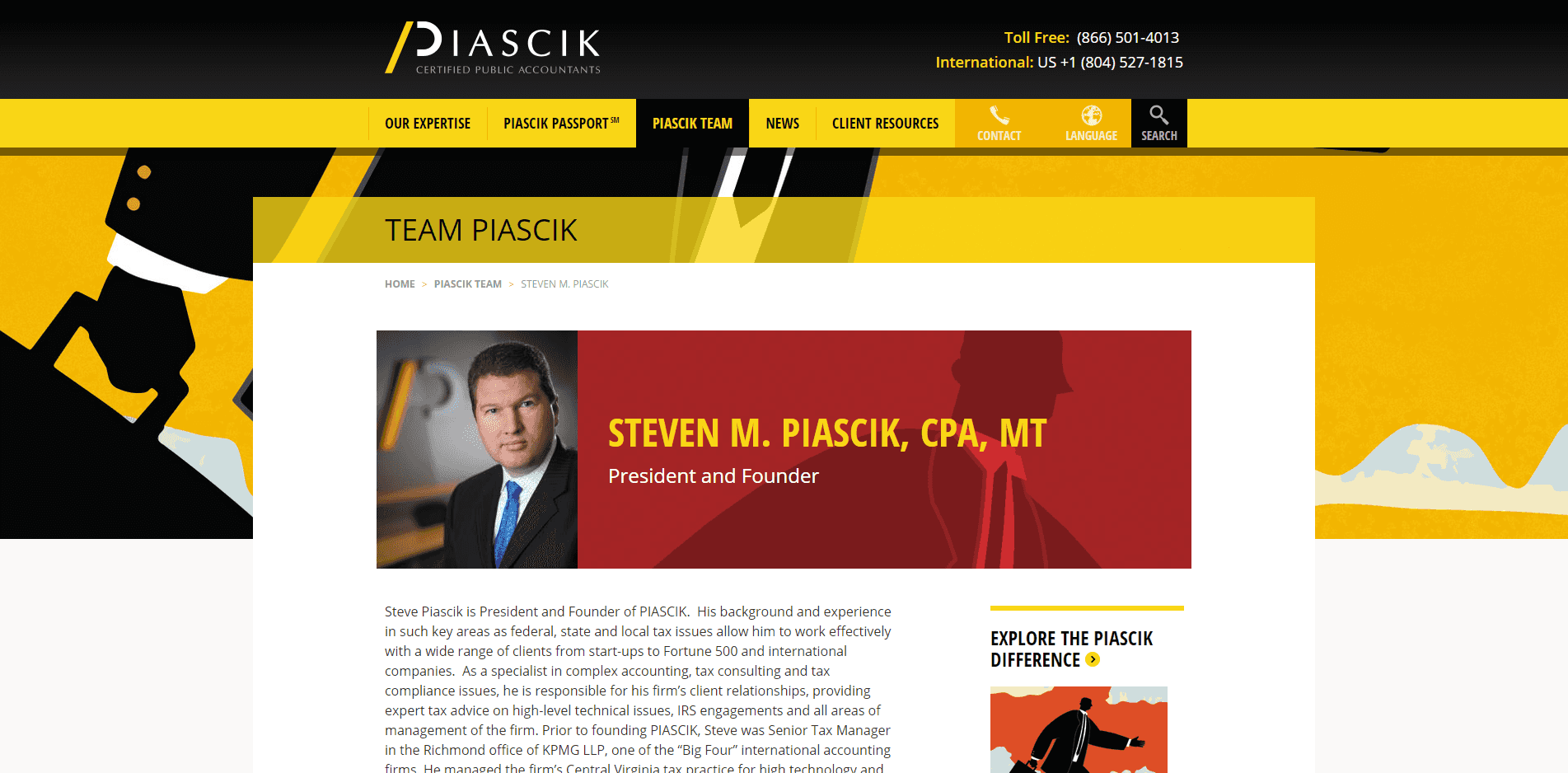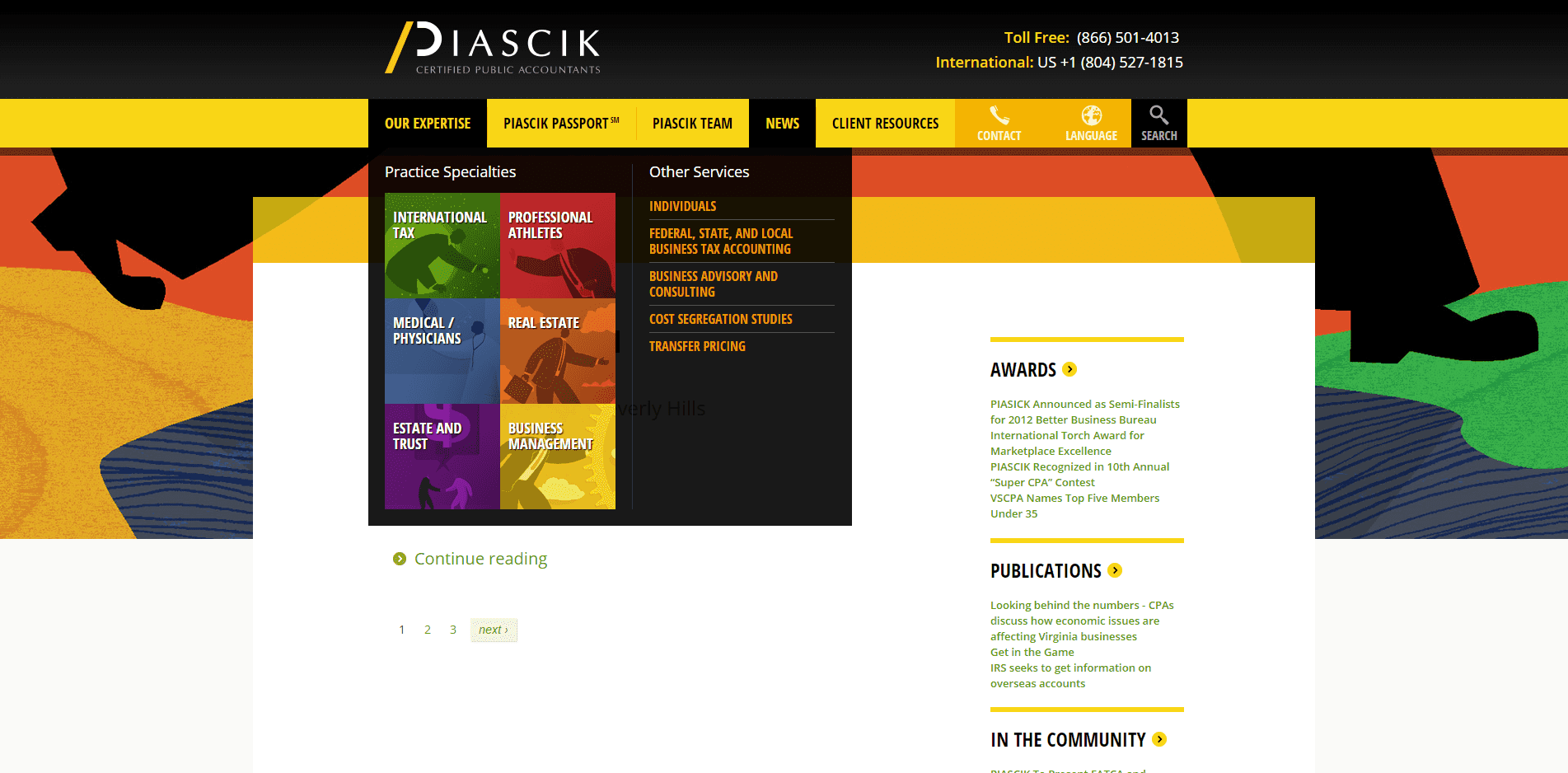 PIASCIK redefined CPA services, so we redefined their home on the Web.
Problem
PIASCIK isn't your typical CPA firm. The company employs experts who are leaders in their respective practice areas, and those areas range from estate planning to the unique financial needs of professional athletes. Essentially, PIASCIK has evolved into such a successful firm by becoming a one-stop-shop for specialized services that you wouldn't typically find within the same company.
With a firm grasp on the concept that would guide the website's new design, the ActiveMedia team got to work creating a site that highlighted these different practice specialties, while also maintaining a cohesive look and feel.
Action
PIASCIK needed a special website that demanded the attention of wealthy people (one of their target demographics), and so our team developed a number of unique features to help the site stand out. The homepage's double slider is a special design element that you don't see often, and the drop down menus feature distinct images for each area of expertise. These design elements weren't just added to the site, they were created for the site.
Once the website was created we also needed to increase PIASCIK's visibility in the search engines with targeted SEO efforts. We worked with the PIASCIK team to identify strategic keywords that would bring traffic, and ultimately customers, to their new website.
Result
The website's navigation structure is traditional, but that's where tradition ends. We harmonized the use of bold shapes, colors, and elements to create a "home" for PIASCIK on the Web. And while we love focusing on the Big Picture, it's the small details that really take a website to the next level. Be sure to check out the PIASCIK team page—notice the colored nameplates? If you guessed that they relate to each CPA's area of expertise, you guessed correctly!
As for SEO, those results continue to roll in. PIASCIK's overall visibility in the search engines remains steadfast, with a monthly visibility percentage that averages over 70%. What does that mean, exactly? Without going into the math (we'll save that for the CPAs!), this value demonstrates that PIASCIK's keywords rank in the top 30 results in over 70% of all searches for those terms. If a potential client is looking for CPA and accounting services nationally, in the Richmond area, or even internationally, they're bound to find PIASCIK.
If you like what you see here, get in touch today!
Explore More of Our Past Projects