Free Consultation
Let's chat about how we can help your business. No risk, no obligation.
Toll-Free: +1 855-997-9195
Old Mansion Foods
WEBSITE DESIGN AND DEVELOPMENT (RESPONSIVE), SEO
Web Design & Development
Online Marketing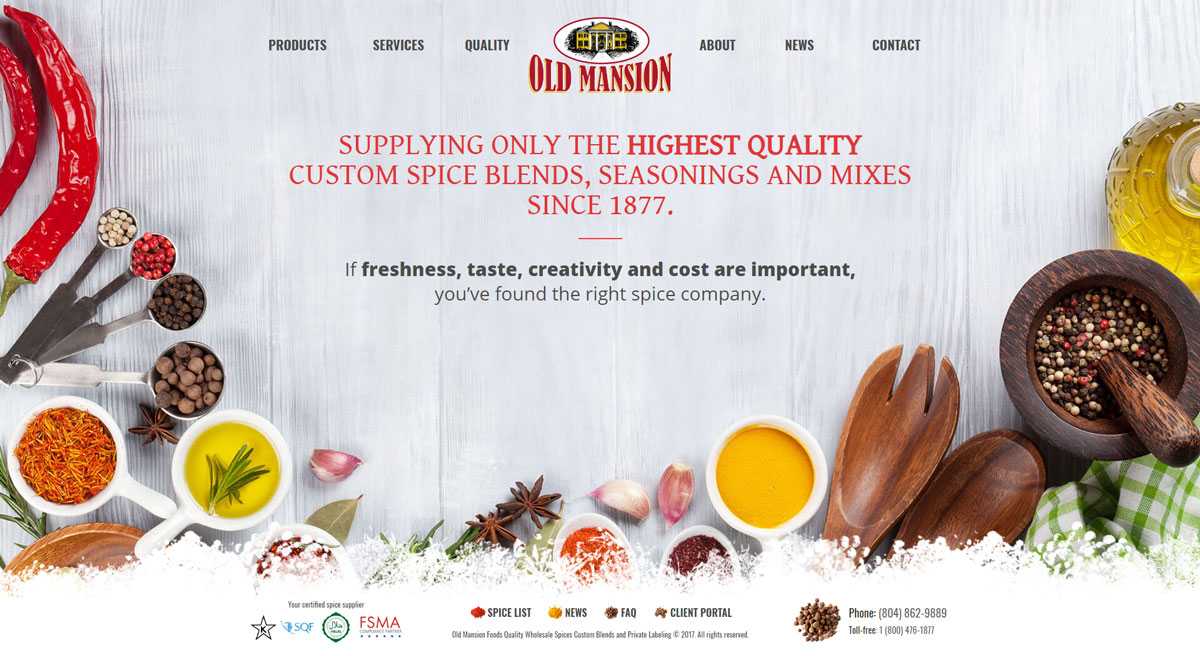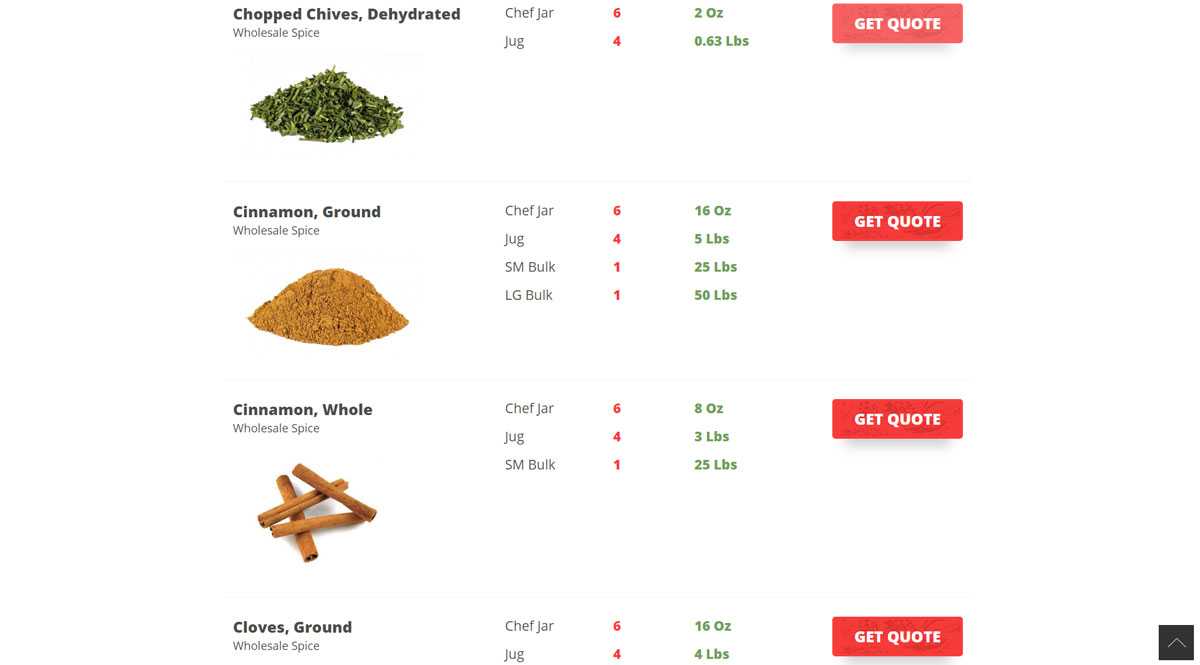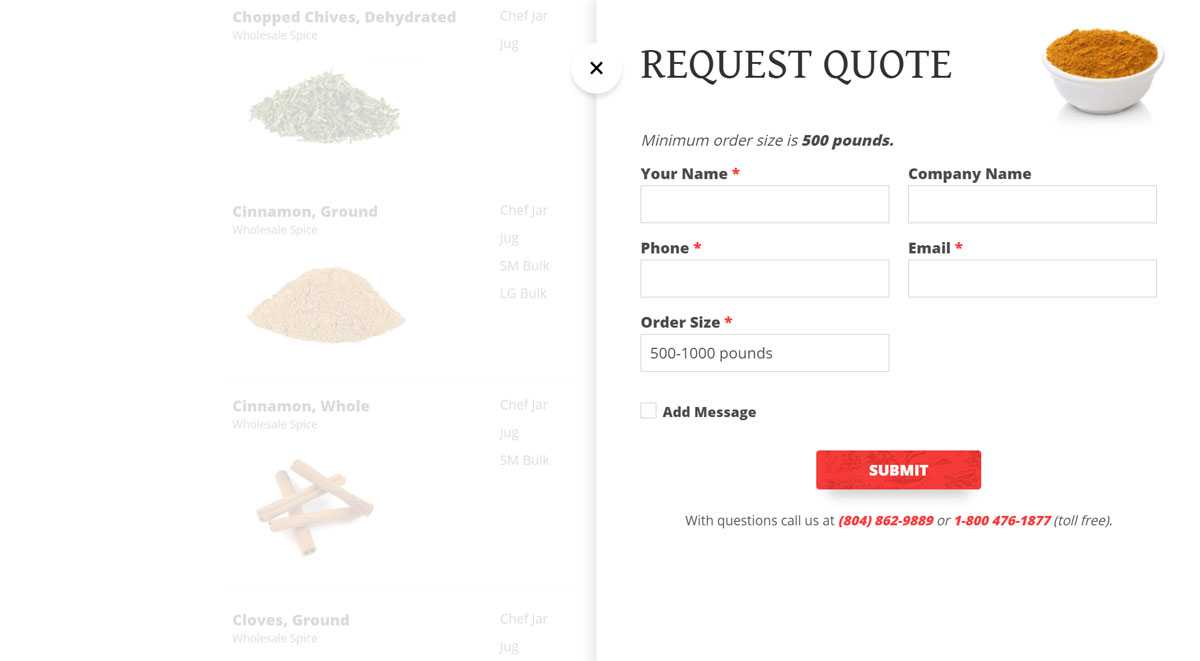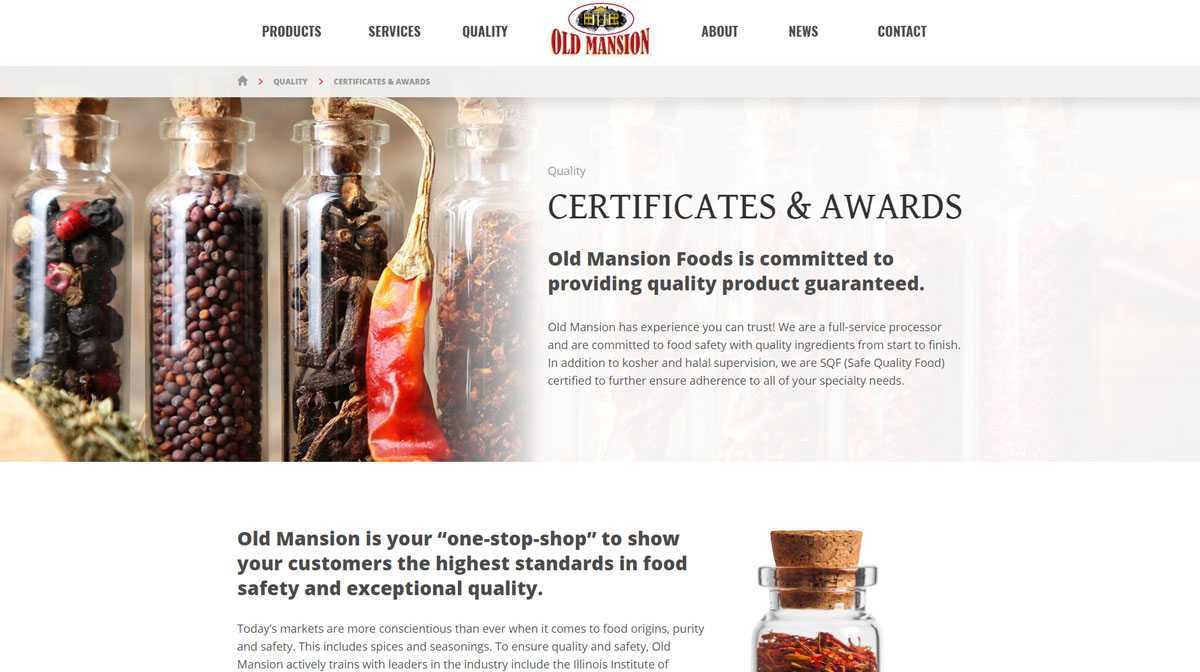 X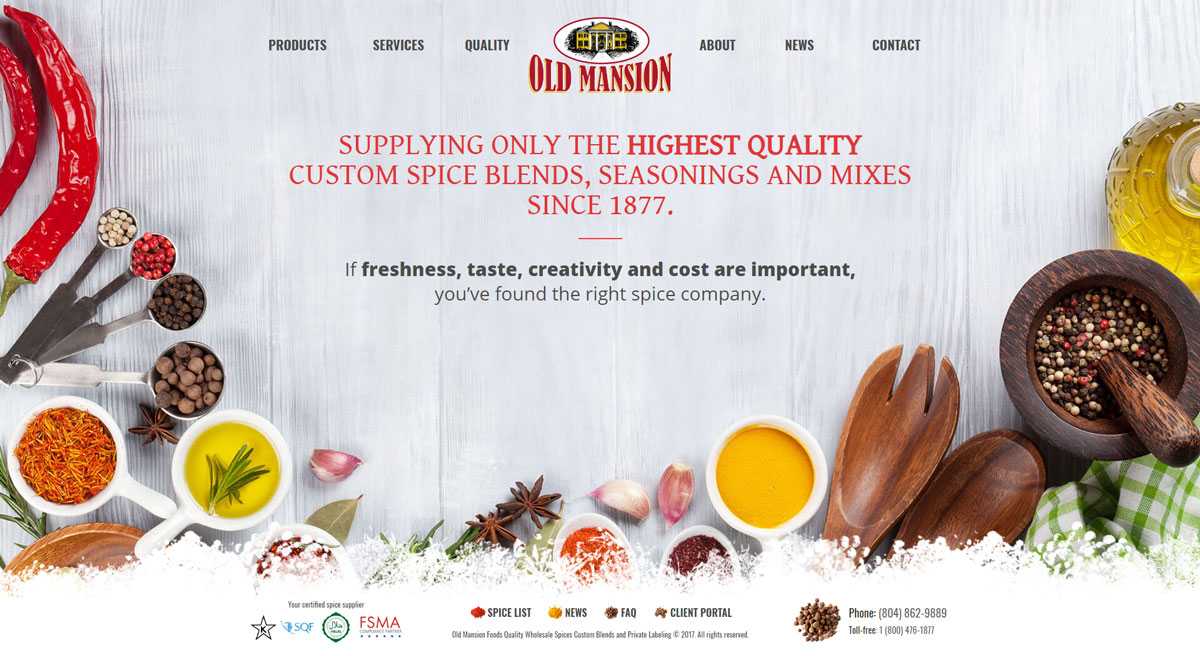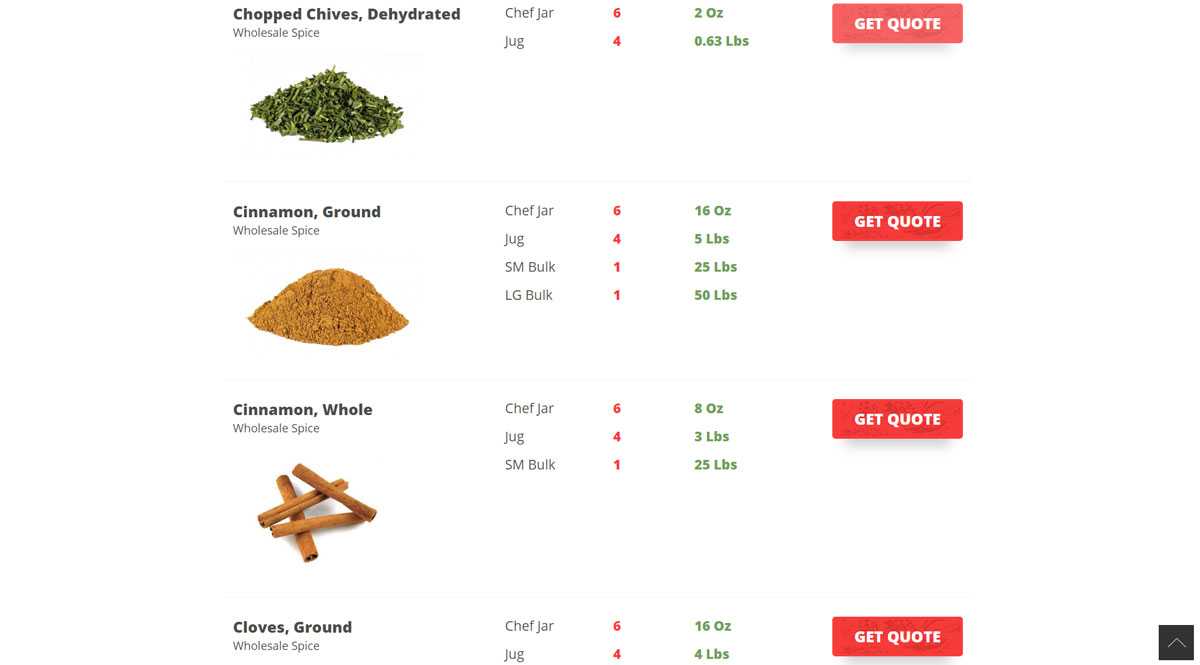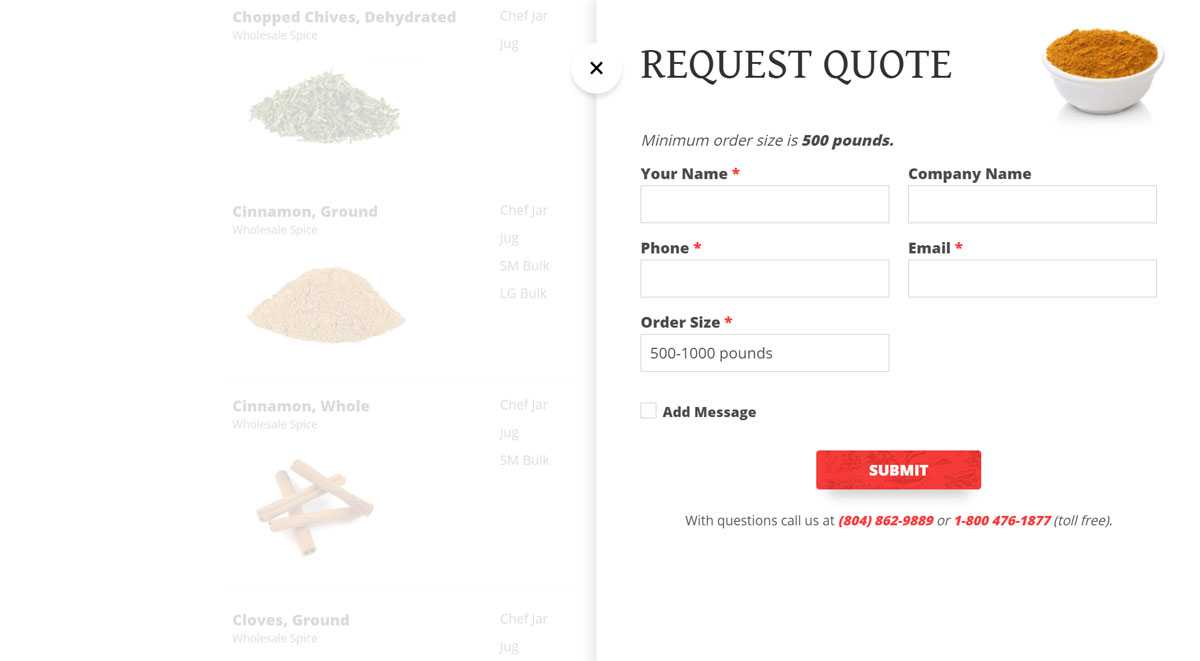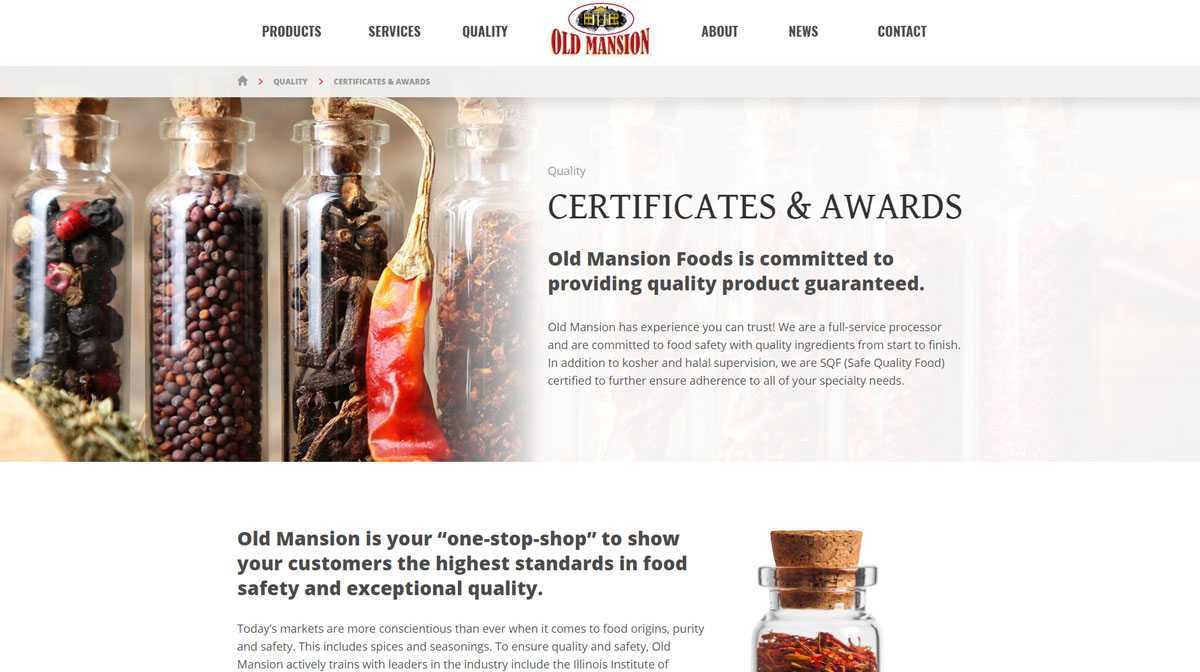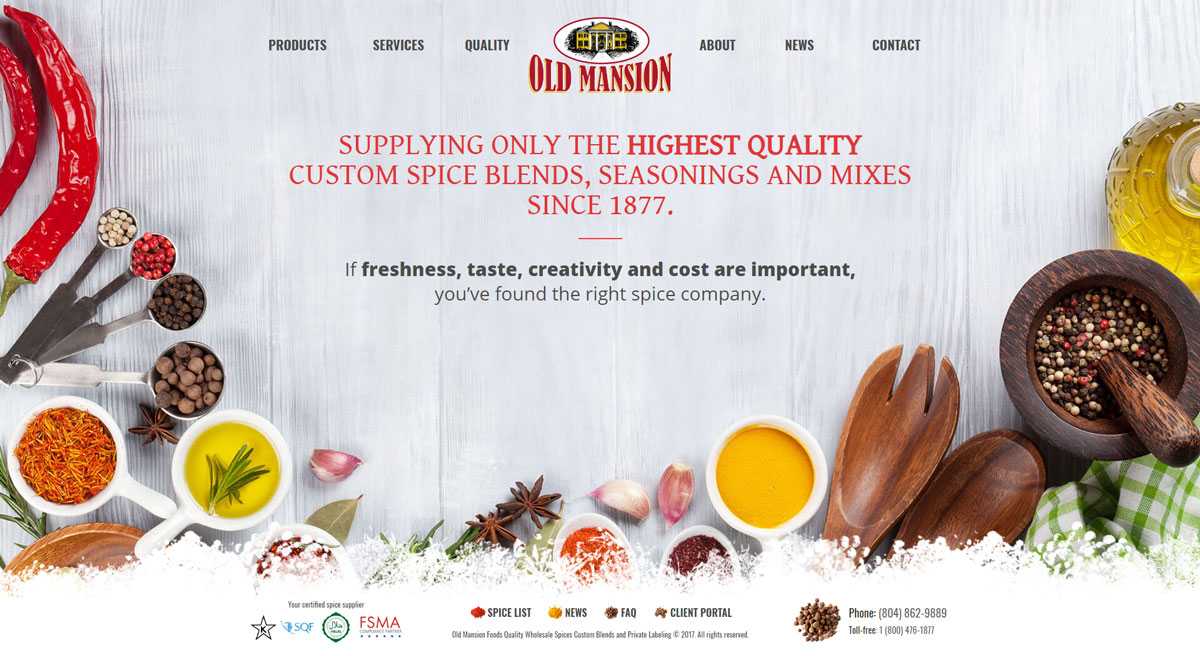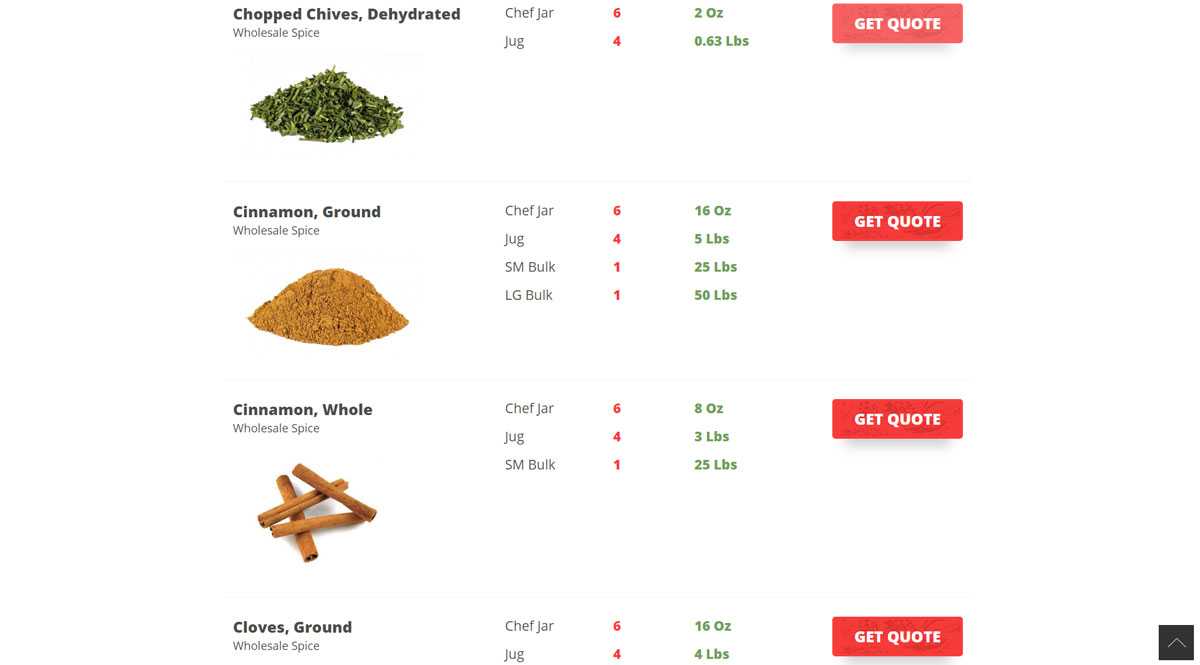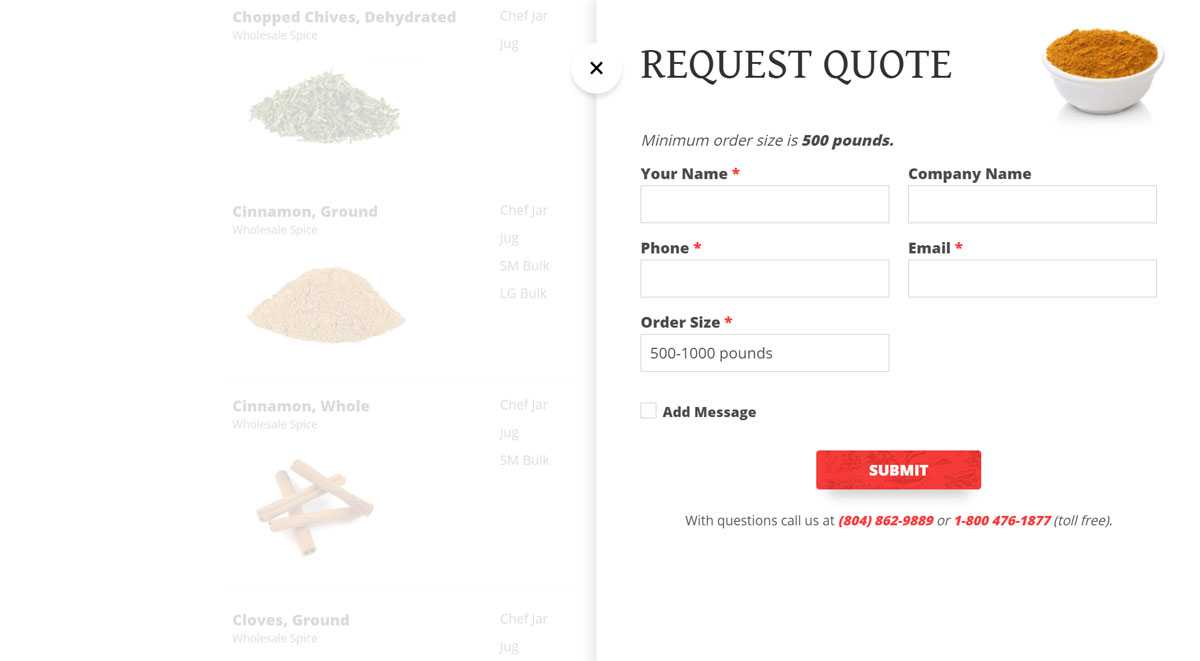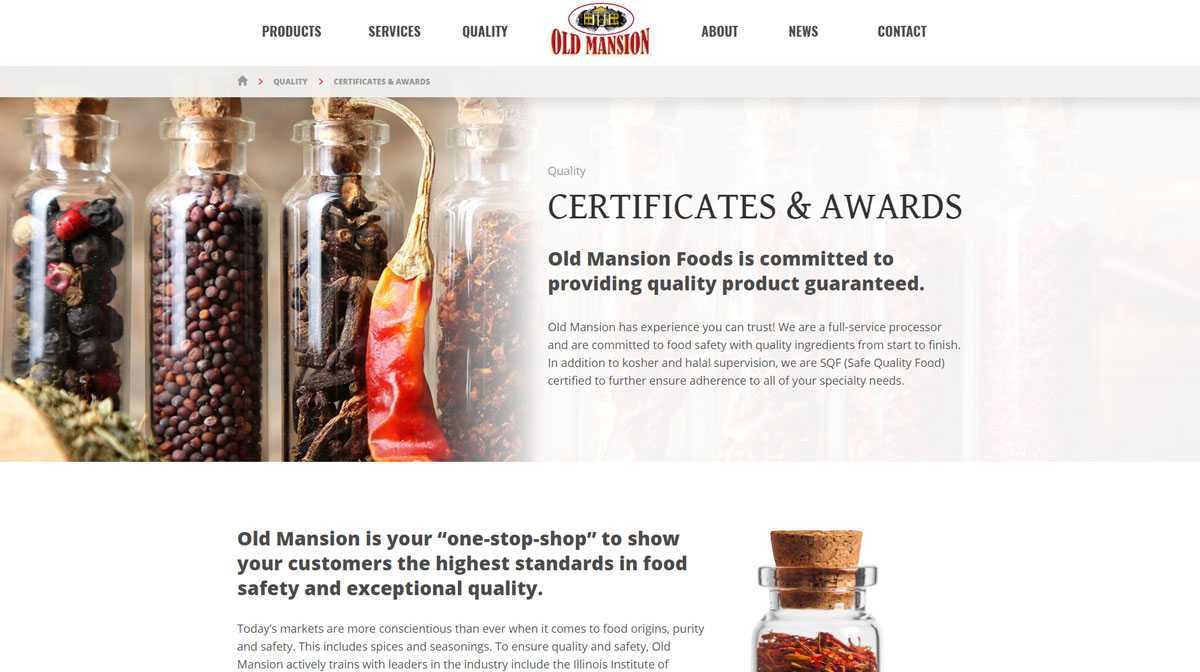 Oldmansion.com needed a website that conveys the values that make them stand out among their competitors.
Problem
Old Mansion Foods is providing the highest quality wholesale spices, with more than a century of success in creating custom spice blends. They needed a website that conveys the values that make Old Mansion stand out among their competitors: quality, consistency, flexibility, and affordability.
Action
We helped establish Old Mansion's brand in new markets and edge out the competition with a feature-rich website that saves time for the user and money for the company. The new website helps to put the company on the fast track with a professionally planned and executed SEO campaign by ActiveMedia. In collaboration with Oldmansion.com, ActiveMedia created a new design, which is not only contemporary, attractive, and user-friendly, and compatible with current and emerging screen sizes, but it also helps to convert visitors to leads. Oldmansion.com contains all the features that made it possible to start optimizing content for search engines without having to change anything in the code. Based on Old Mansion's business strategy and associated marketing plans, we performed a digital marketing project that included planning, designing, developing and maintaining a new, fully optimized, interactive website.
Result
Old Mansion got an eye-catching starting screen which focuses on the essence: clear message and easy navigation. We planned enough sections to keep each page clean but provide enough information on the other hand. We created a "spice & seasonings search tool" which is an interactive list with suggestions as you search and filtering without page reload. The visitors get quick and accurate information about spices and seasonings they are looking for. The special quote form allows visitors to select products/services they are interested in. By using the "get quote" links spread on the site the Quote loads in an overlay and the product/service does not need to be selected again.
If you like what you see here, get in touch today!
Here's how we've grown our clients' businesses with our useful services.
All
Online Marketing
Web Design & Development
Mobile Application Development