Free Consultation
Let's chat about how we can help your business. No risk, no obligation.
Toll-Free: +1 855-997-9195
Blazing Saddles
WEBSITE DEVELOPMENT (RESPONSIVE), WEB APPLICATION, WEB SHOP, SEO, PPC ADVERTISING
Online Marketing
Web Design & Development
Mobile Application Development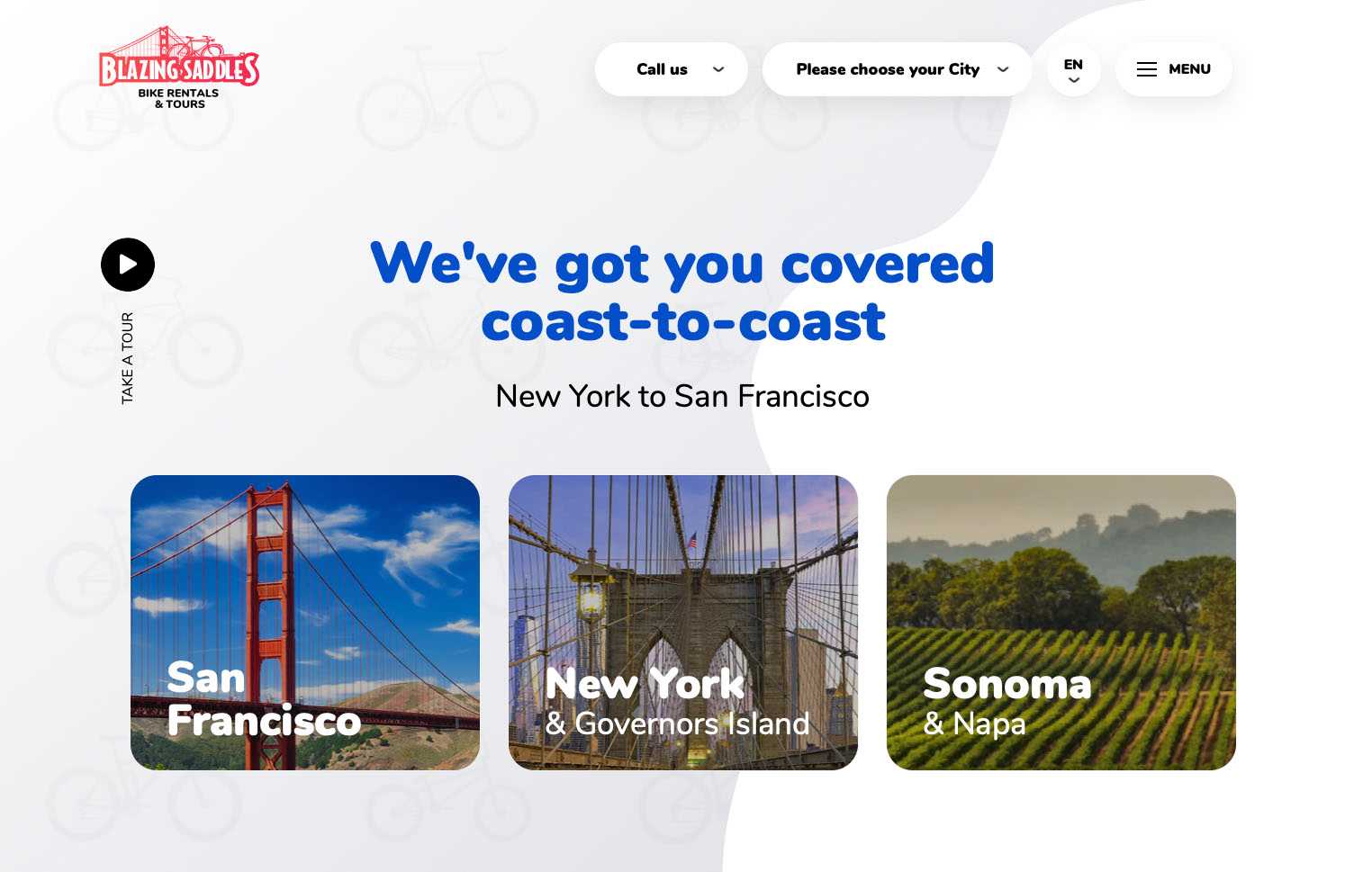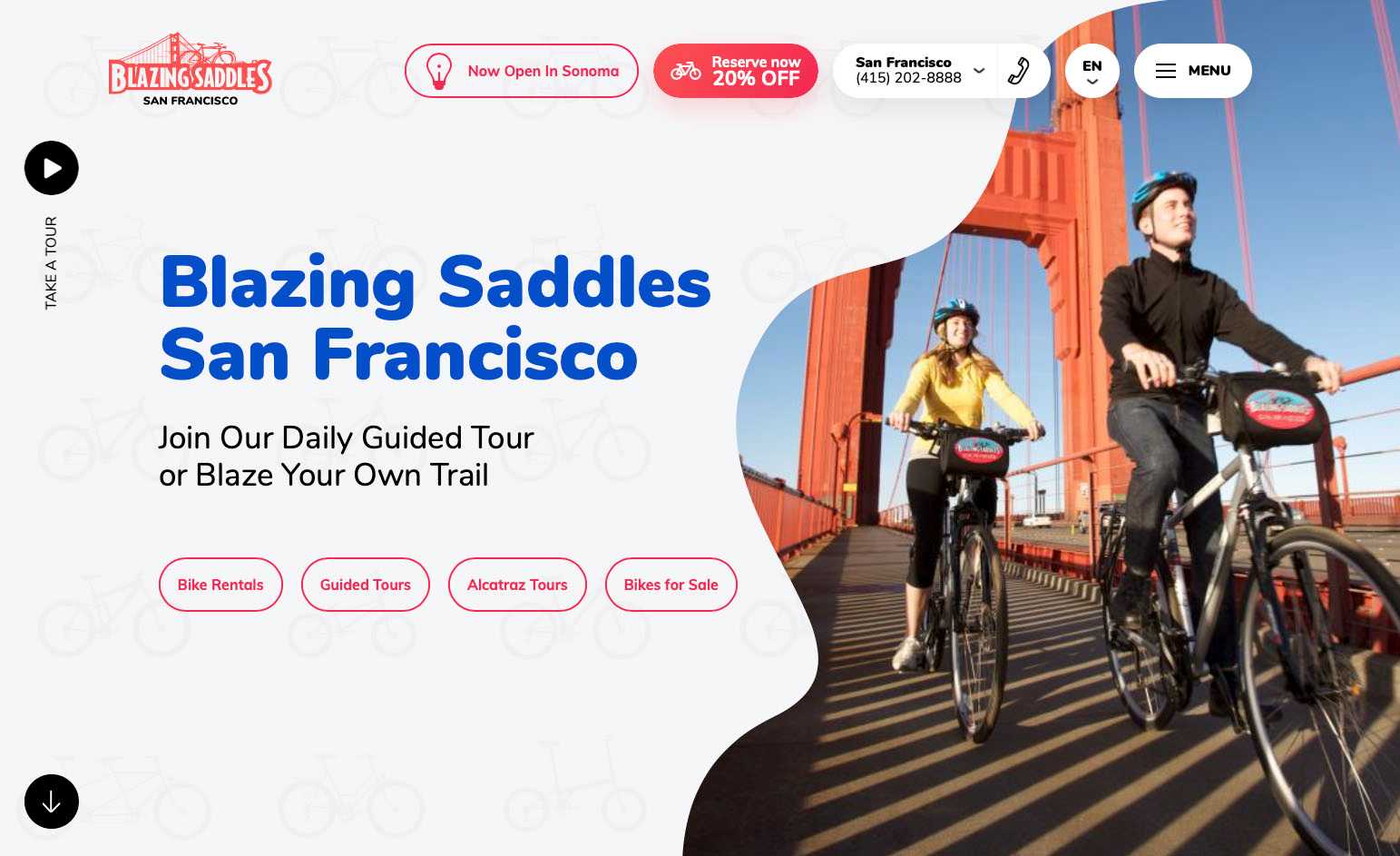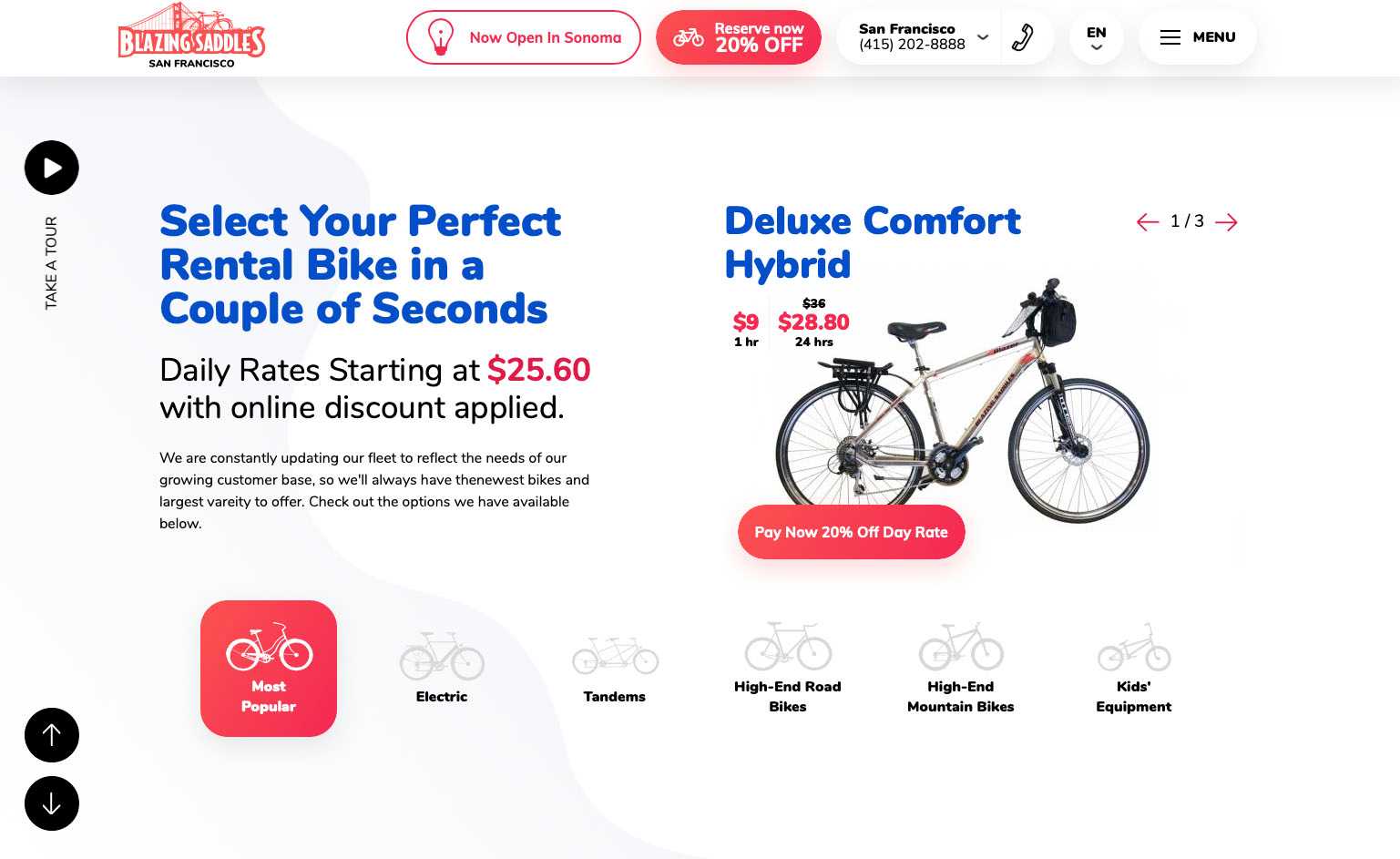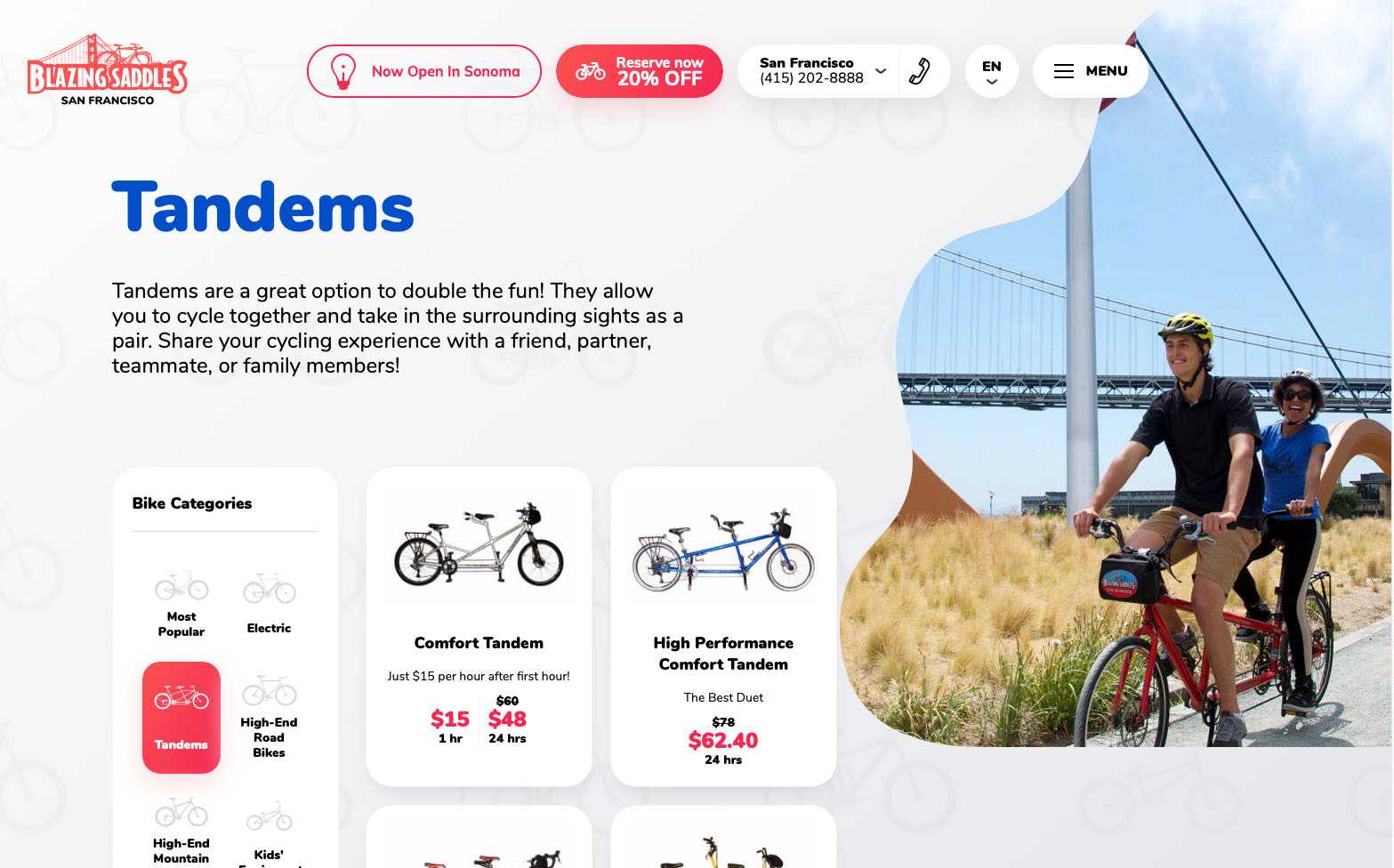 X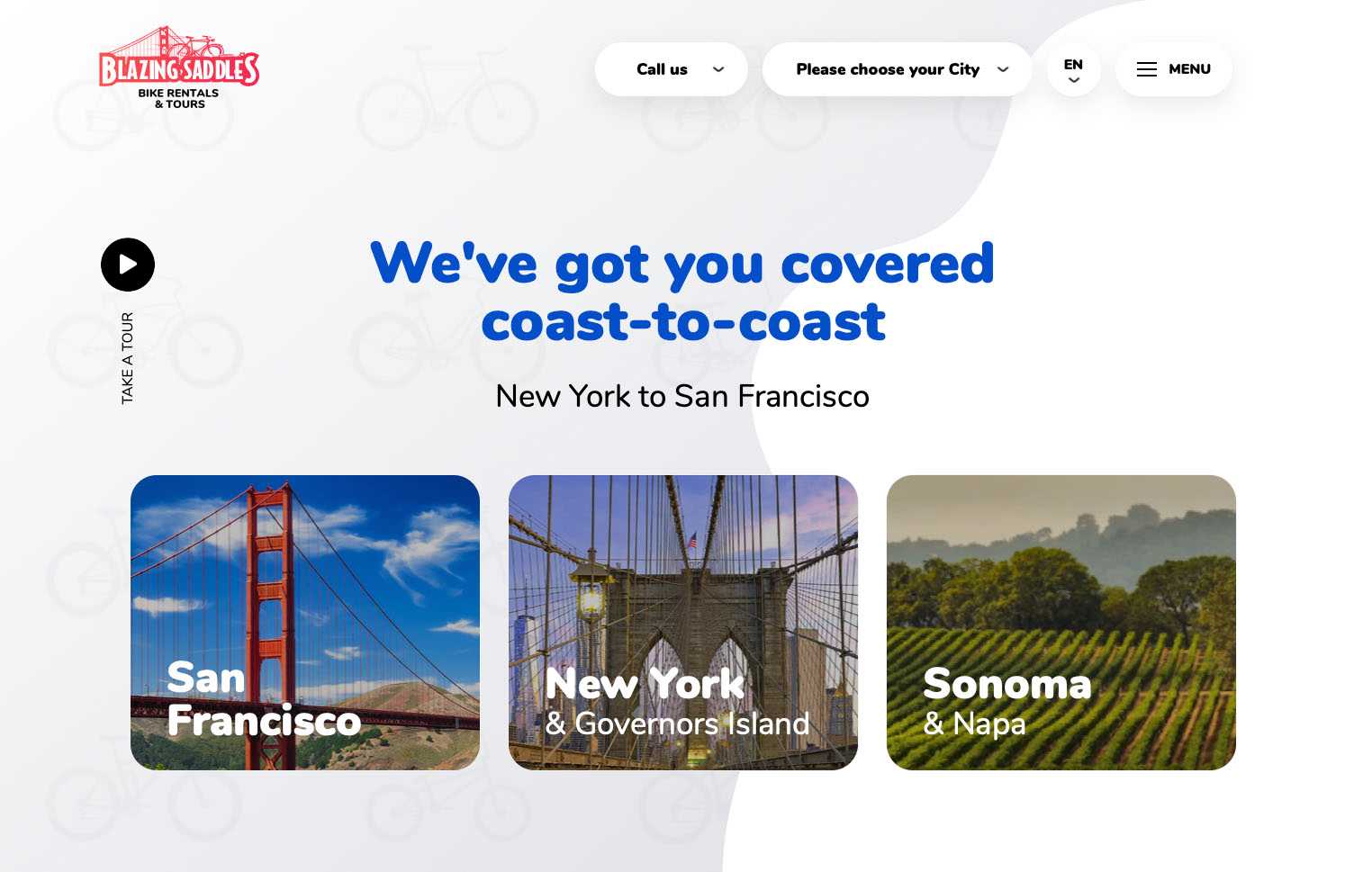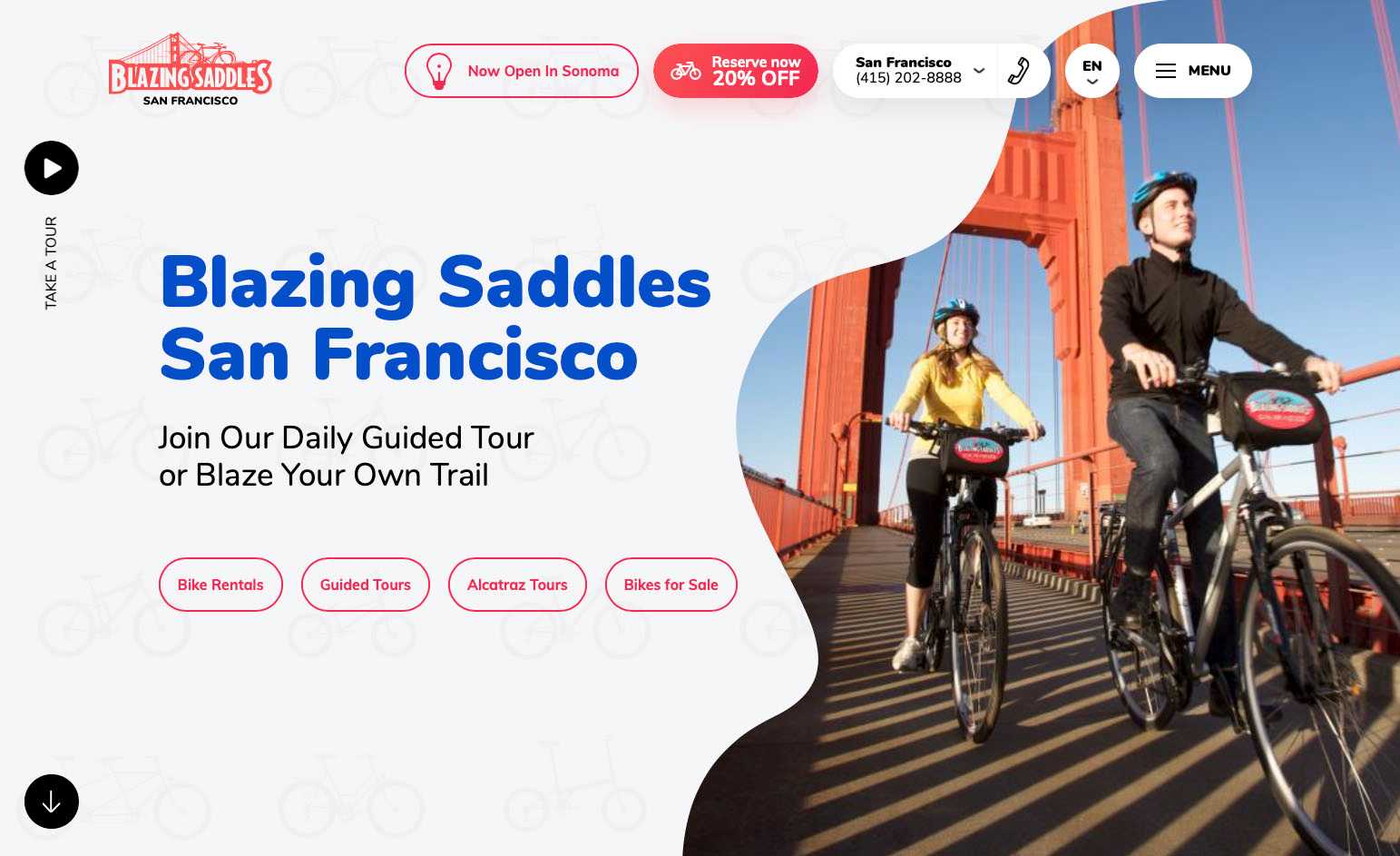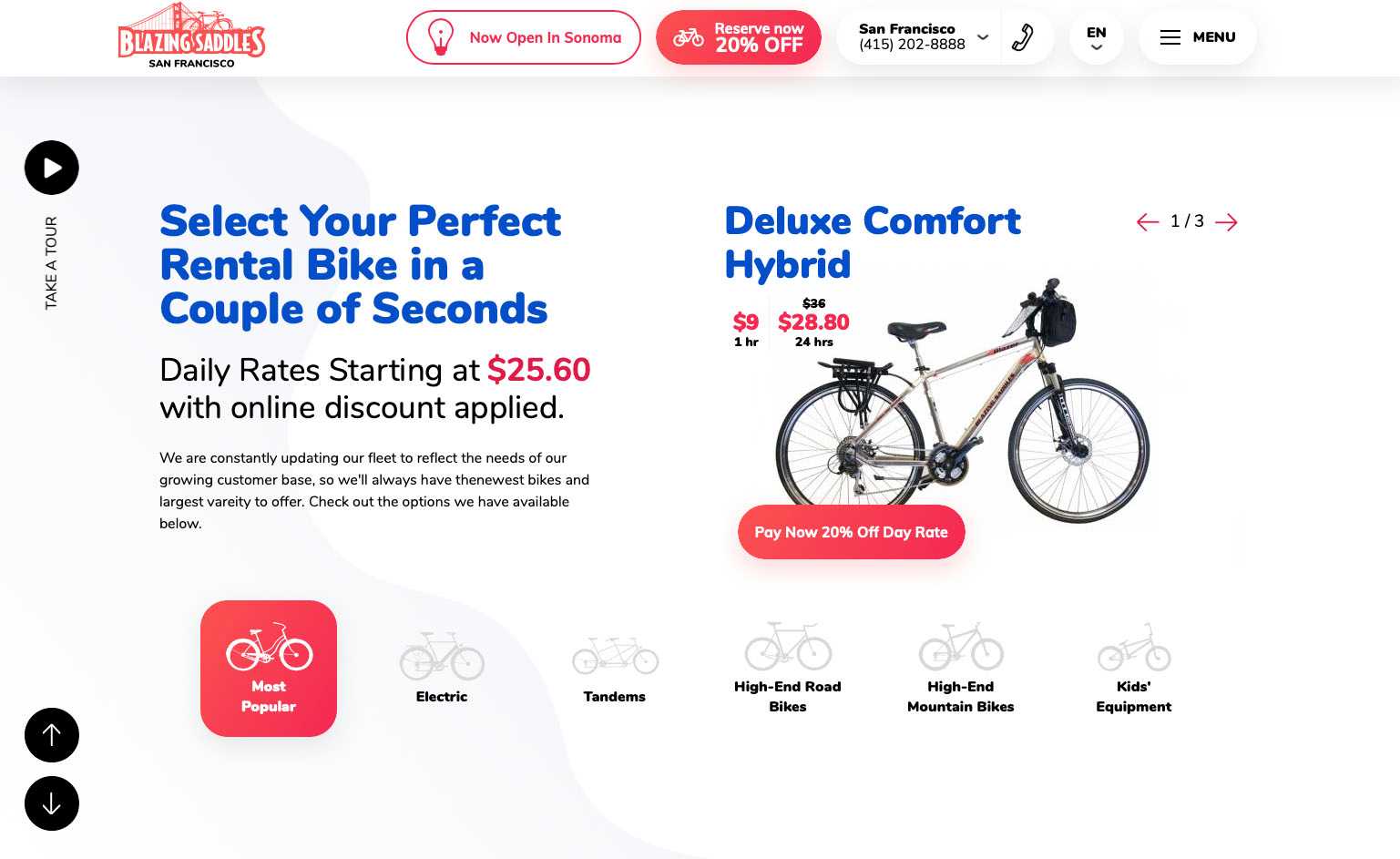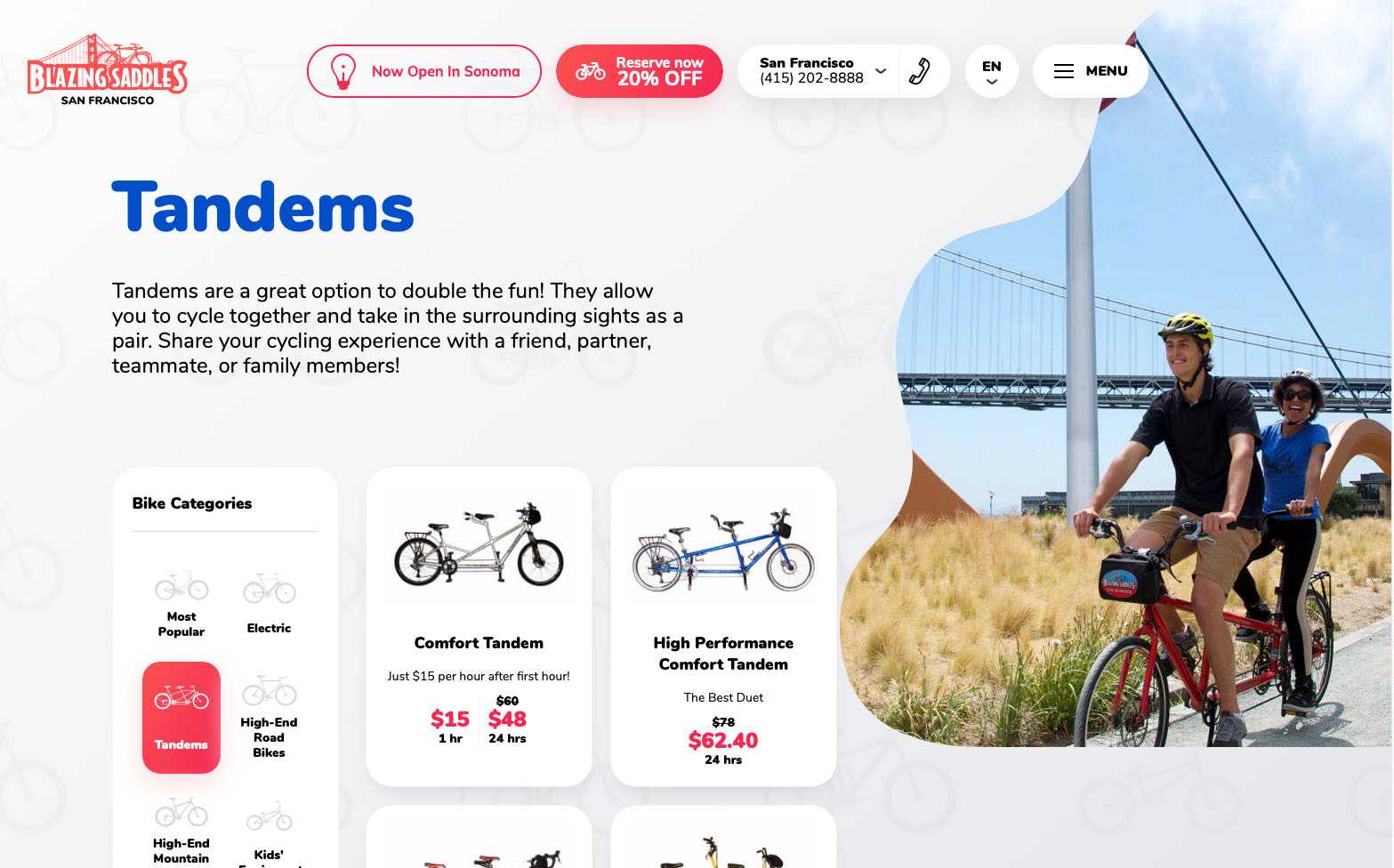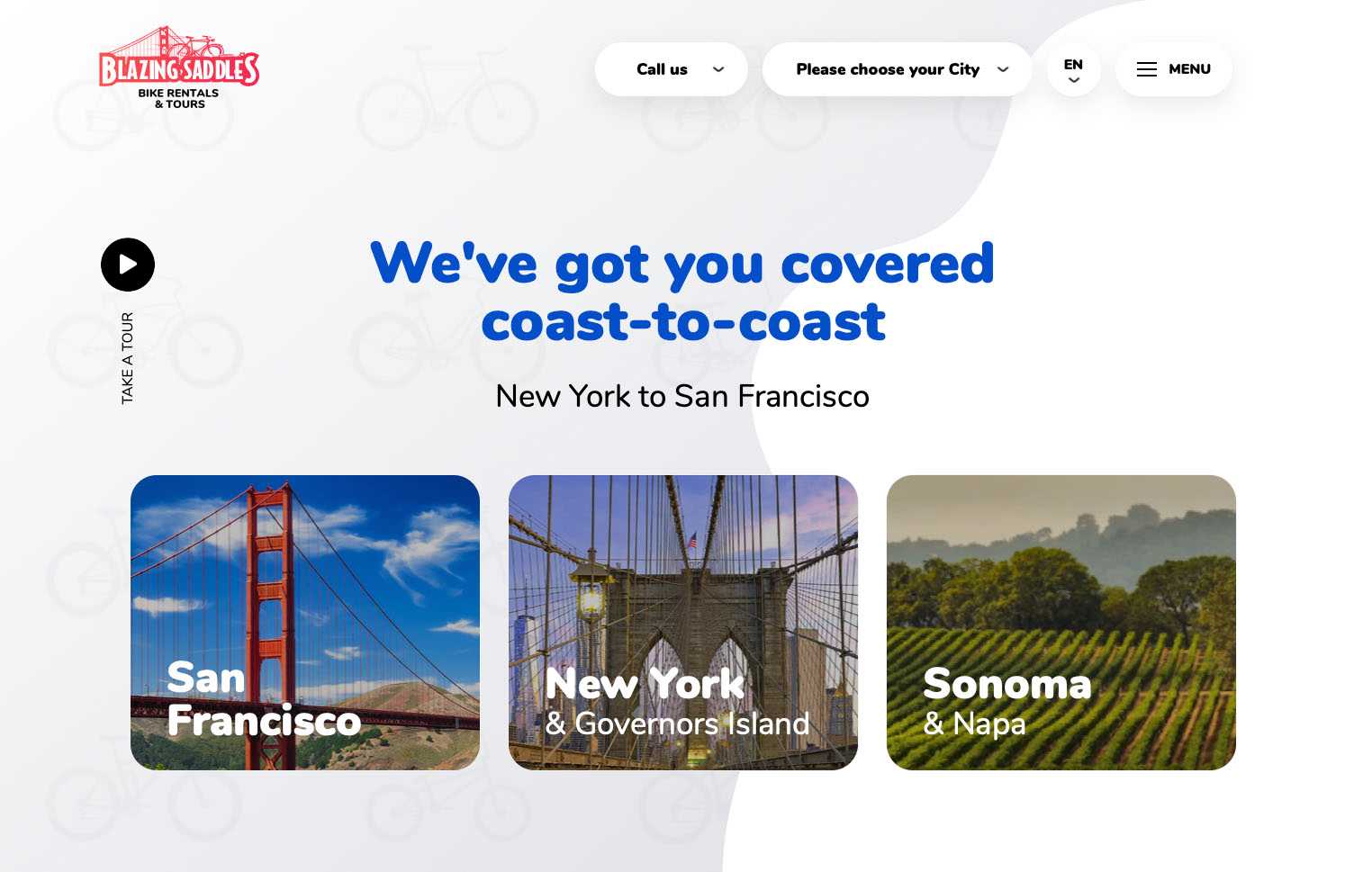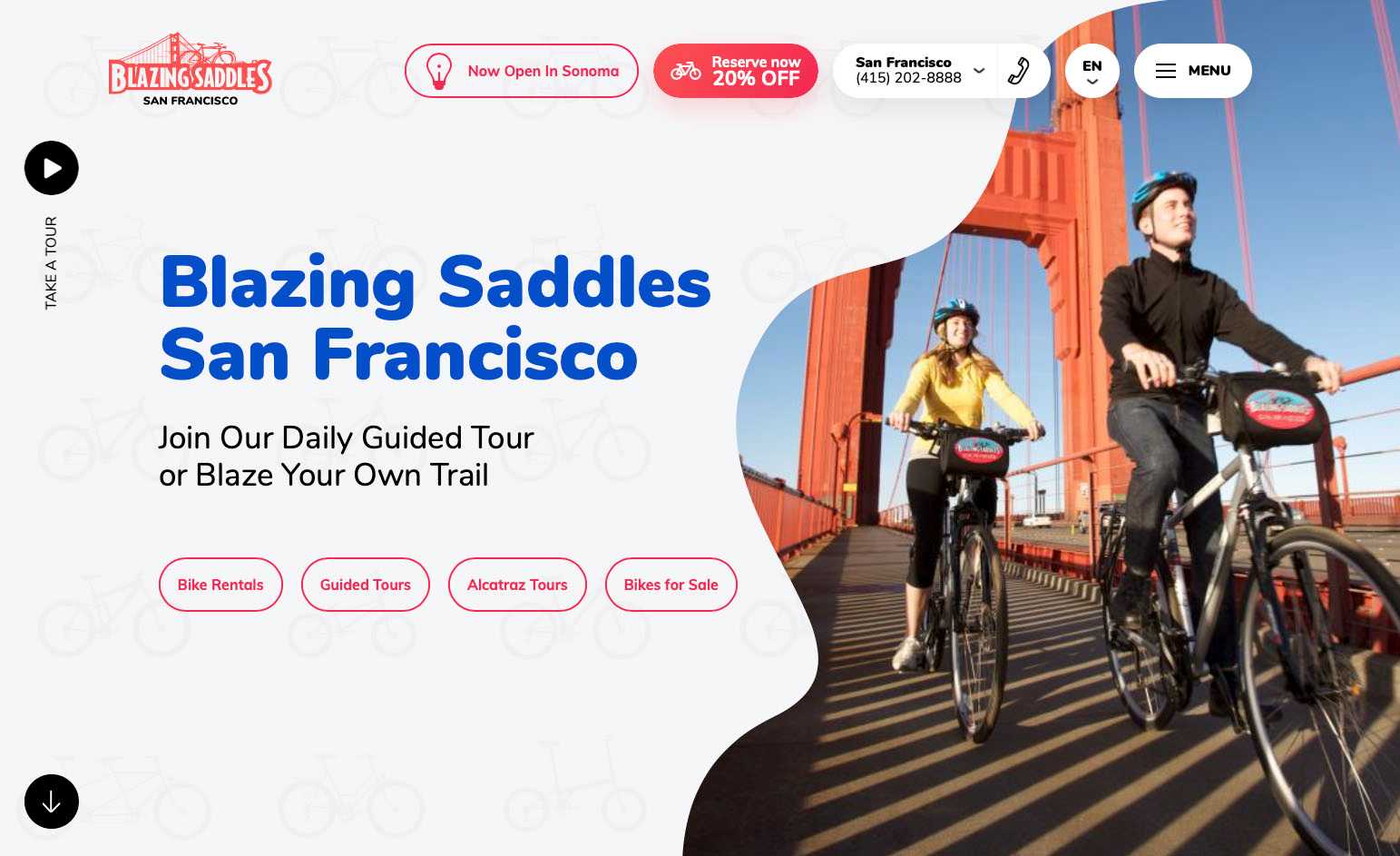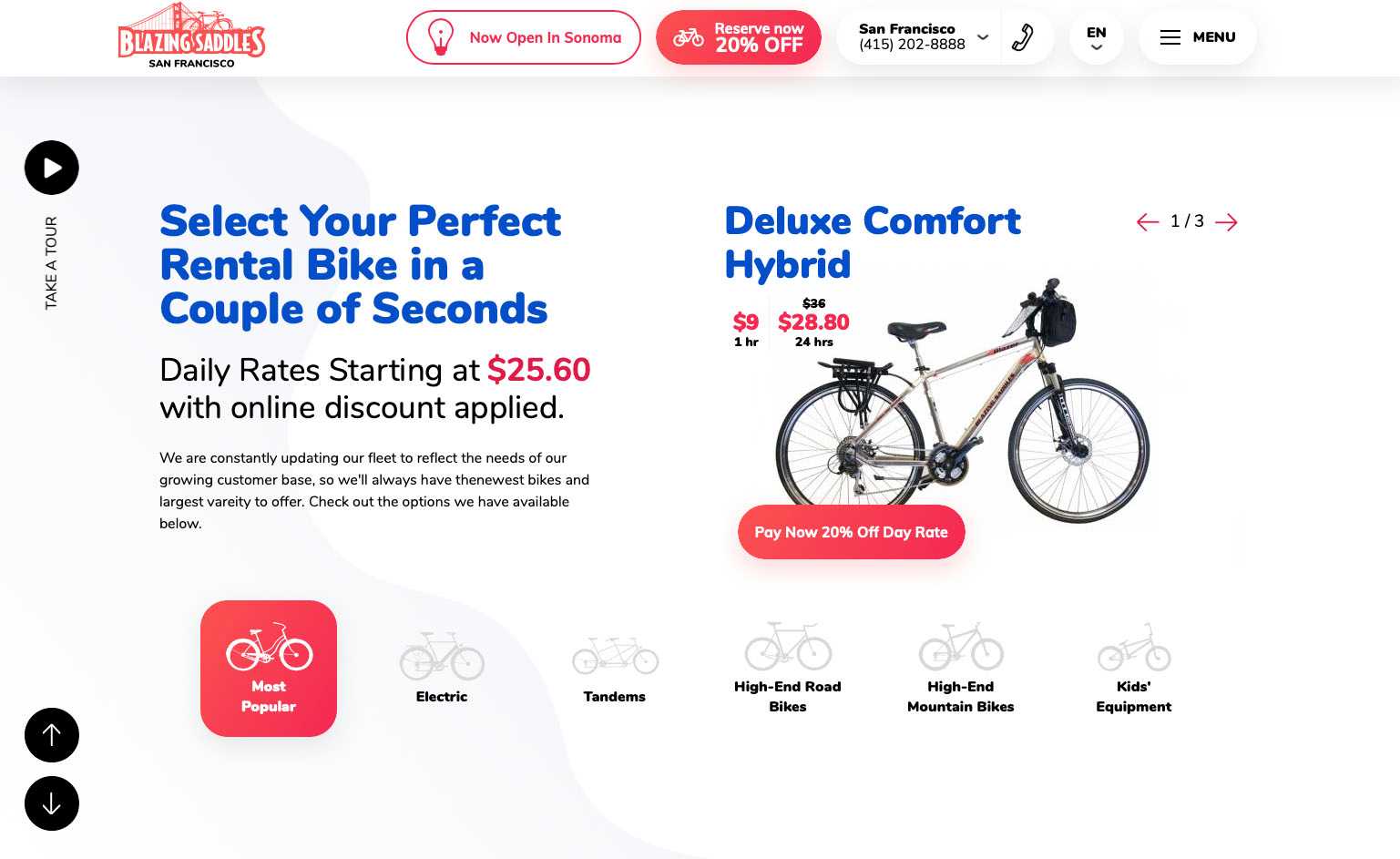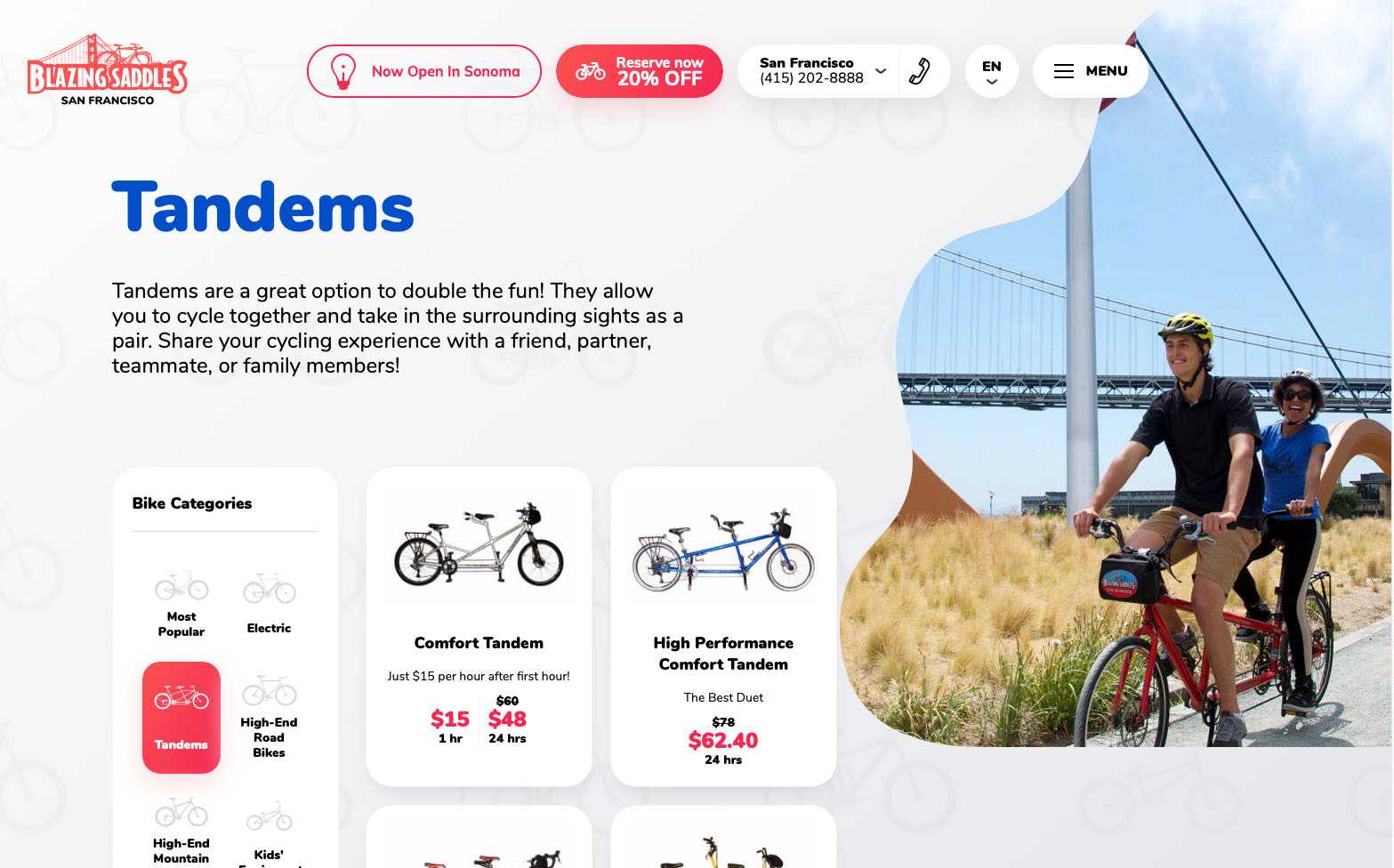 We took this website from outdated to cutting-edge, then reeled in the traffic.
Problem
When it comes to biking around San Francisco and NYC, Blazing Saddles leads the pack. Their website and branding wasn't doing a great job of demonstrating that expertise and attitude, though. We started with an outdated website that contributed to low levels of traffic, lackluster user engagement, high bounce rates, and unsatisfactory conversion rates.
Our job was to help the business convince online visitors that Blazing Saddles is the company to choose for their next bike tour around San Francisco or New York City, because their team flawlessly takes care of everything... except for the pedaling, of course. 
Action
Blazing Saddles needed a feature-rich website that their team could easily manage. One of the curiosities of the site is that there are two cities with some joint pages, but also a lot of different content for each location. Our team clocked hundreds of development hours working on the website resulting in 30+ content types to choose from when editing a page. Simply put, it's a complex website, but Blazing Saddles can create, edit, and manage it with ease. 
With a beautiful new website, we also needed to make sure that visitors could find Blazing Saddles online. The entire site was built with search engine friendliness in mind, and all of the content has been optimized to maximize the online visibility of each and every page. Through this robust online marketing strategy, we also launched and fine-tuned PPC campaigns on Google and Bing. The results have been phenomenal: Blazing Saddles' quality scores beat out the competition by a long shot, and their cost-per-conversion continues to drop. 
Result
The list of unique features that we deployed on the Blazing Saddles website is incredibly long, but there are several that are worth a mention. When you visit the homepage you'll want to hop on a bike immediately! It features a huge, eye-catching, interactive image slider. Finding the nearest location is a breeze with a special Google Maps integration that marks the locations with a star. Visitors can also view the available tours via page sliders, zoom into images of the bikes, book tours right on the website, and more. 
Visitors have taken notice of the changes, too. After the website went live, mobile and tablet traffic increased by 74%  and all traffic to the site grew by more than 40%. Paid search traffic doubled and cost-per-conversion went from $324 prior to ActiveMedia, to $42 with our help. The numbers continue to rise and fall in all the right places, which is great news for Blazing Saddles!
Explore More of Our Past Projects