Free Consultation
Let's chat about how we can help your business. No risk, no obligation.
Toll-Free: +1 855-997-9195
Miklós Mányai
Backend Developer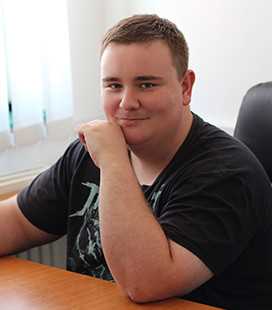 Miklos has a robust knowledge in the most popular programming languages such as PHP, JavaScript, C#. On top of that he has professional skills in the most common web frameworks (jQuery, Ajax). He is a specialist of the Drupal CMS (Content Management System), in which he can develop absolutely everything.
Miklos is an accomplished, problem solving and creative professional who is always prepared for new challenges. He digs deep into every task and delivers awesome features with excellent quality of coding. With over 10 years of experience in development he has perfected his skills, but is always open to new techniques and solutions. All this makes him a top-notch developer.
Besides his superb general coding skills, his expertise includes specialized areas such as payment integration (PayPal, Credit Cards), all-round webshop solutions (including tax and shipping fees), webform integrations, user migrations, etc.