Free Consultation
Let's chat about how we can help your business. No risk, no obligation.
Toll-Free: +1 855-997-9195
Laszlo Horvath
President & Founder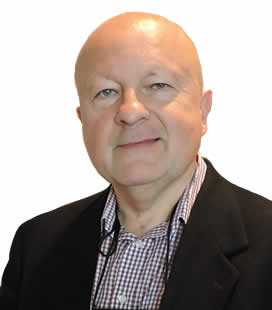 Laszlo founded ActiveMedia in 1996, and established relationships with leading interactive and consumer brands.
Before founding ActiveMedia, Laszlo worked as a Strategic Consultant for America Online in 1995. He placed the first online advertising programs on AOL's largest content site, featuring clients like the Greenhouse of AOL Studios and the AOL Finance Channel, plus interactive brands like Motley Fool, iVillage and NetNoir. Prior to his work work AOL, he established an advertising agency and TV production house in Central Europe, working with clients like the Ford Motor Company, Kellogg's, United Distillers, Philip Morris, Fiat and the Leo Burnett advertising agency. 
Laszlo received his MBA from Harvard Business School in 1995. Prior to that, he graduated from the Film Academy of Budapest in 1989, as a film and television director. His time there included a study period at the BBC in London. Laszlo also received his Bachelor of Arts degree in Languages Literature from the ELTE University of Budapest. 
Laszlo serves on the Industry Trade Advisory Committee of the United States Department of Commerce and is a member of the Virginia-Washington DC District Export Council. He is a board member of LEROS Technologies Corporation, ShopDash, and is on the board of advisors for Five Plus. He is founding partner of Crimson Growth Partners, serves on the Board of Directors at the American Hungarian Executive Circle, and is a member of the Global Advisory Board of the CEO Clubs International. 
Laszlo is a member of the Harvard Club of New York, San Francisco and Washington, D.C. and an Alumni Advisor and Fundraiser for the Harvard Business School. He is a sought after speaker at US and international conferences on topics related to online marketing, advertising, branding and Internet strategy. His insights have been featured in Fortune Magazine and Middle Eastern Business Intelligence (MEED).
Work with industry leaders who can make business boom. Get in touch today for a free, no-risk consultation!